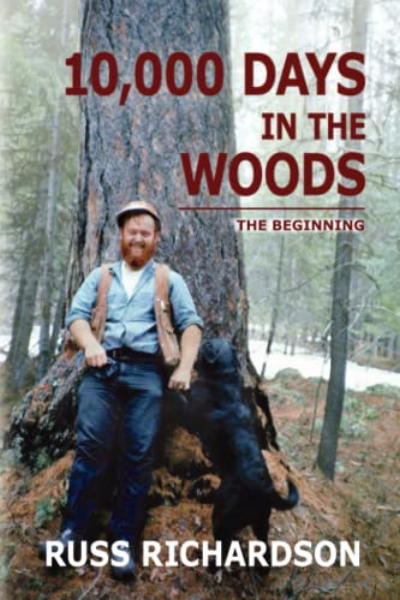 By Bob Weaver
Forrester Russ Richardson, a resident of the Calhoun backwoods for about 25 years, living with his wife on the Right Fork of Crummies Creek near the Bear Fork Wilderness, has issued his first book - "Ten Thousand Days In The Woods" - likely to become a trilogy about his life connected to nature.
Richardson was an early contributor to the Hur Herald, stories from everyday events with turtles to reporting on the "Storm of a Century," the devastating ice storm of 2003.
In a writing style that pulls readers into his accounts of forests, wildlife, plants and creation, having kept a diary for about 50 years.
Perhaps driven by his acknowledgement of all things great and small, makes it a must read.
Russ Richardson grew up in 1950s New England in an area straddling the Vermont-Massachusetts border. His story, which paints a vivid image of a New England landscape that no longer exists, begins at a time when most rural families were multi-generational and daily life was guided by centuries of weather lore and farming tradition.
Passionate about conservation since joining the Cub Scouts at age seven, Russ became a foot soldier in the environmental movement. Seeking a career in the out-of-doors, he left home at seventeen to pursue his forestry education in North Dakota.
After graduating from the University of Montana in 1973, he planted trees in Idaho, worked for the Forest Service in Montana, and spent time logging in Washington and Vermont before finally obtaining his first job as professional Forester in 1976.
After a lifetime spent working in the woods, Russ has amassed a unique collection of experiences likely to never be duplicated. This first volume of 10,000 Days in the Woods covers stories from his childhood on the family farm until he returned to New England from Montana in late 1975.
To obtain a copy of his book SEARCH 10,OOO DAYS IN THE WOODS.