LYDA HARRIS DIED SHORTLY AFTER STORY PUBLISHED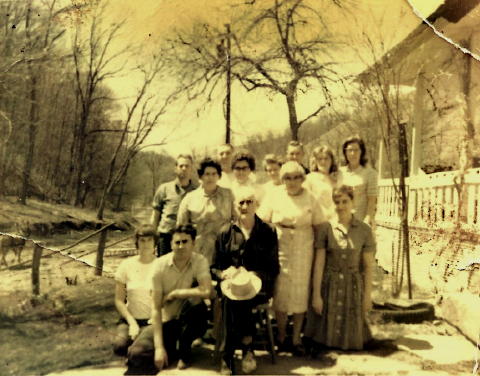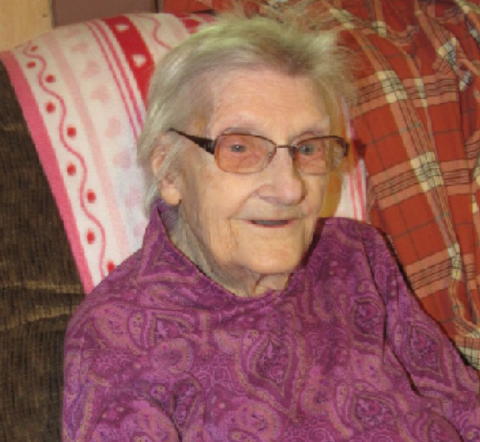 91-year-old Lyda Harris lives on Mikes Run homestead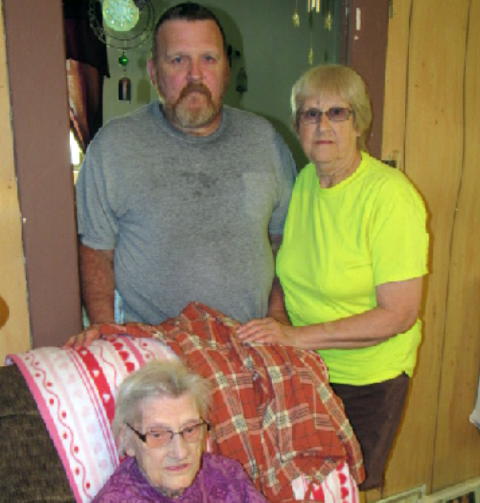 Patricia "Lou" Harris Miller and son Eric shown with Lyda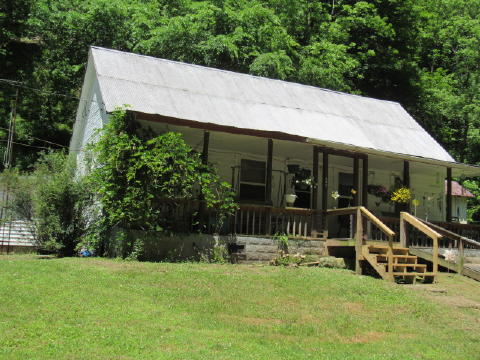 Early Harris homestead still occupied,
owned previously by Vannoy and Hays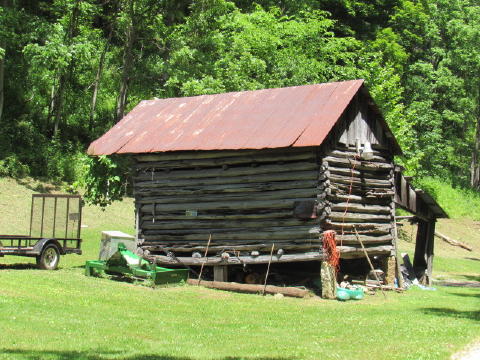 Nearby late 1800s log barn still standing
By Bob Weaver (JUNE 2022) Lyda Mae Harris, 91, was born in the Mikes Run area of St. Route 7 near Gilmer County near the Bear Fork Wilderness. She has lived most of her life there, never marrying, a dutiful family member with an ear-to-ear smile. She has been able to take care of her garden until recently.
"I remember swinging on grapevines and landing in cow piles," recalling a hardworking life hoeing corn, canning and taking care of the children.
"None of my family have ever been arrested," Lyda said.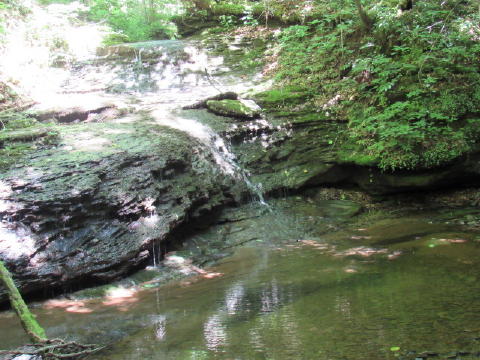 Waterfall on Mikes Run ...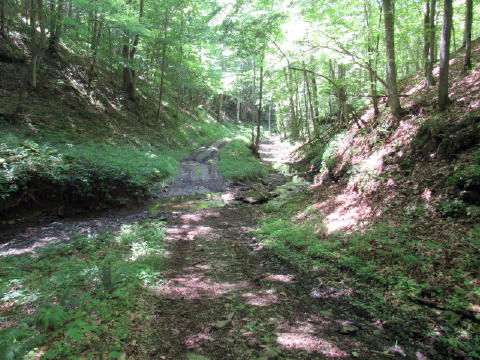 ... along twisted remote road
Lyda was one of twelve children of Alva (1892-1973) and Delphia Dobbins Harris (1900-1996) who lived on Mikes Run since 1960, purchasing the farm from Francis H. Vannony, the property was owned in 1900 by S. A. Hays, likely a family member of the notable Peregrine Hays (1821-1903), an early Calhoun farmer, businessman and politician who settled in Arnoldsburg in 1840.
When slaves that were held by Hays were emancipated after the Civil War, they settled in an area near Mikes Run known as Three Forks (Raccoon Run).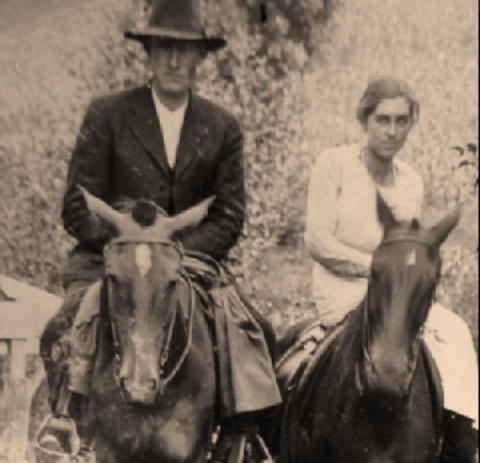 Alva and Delphia Harris married in the 1920s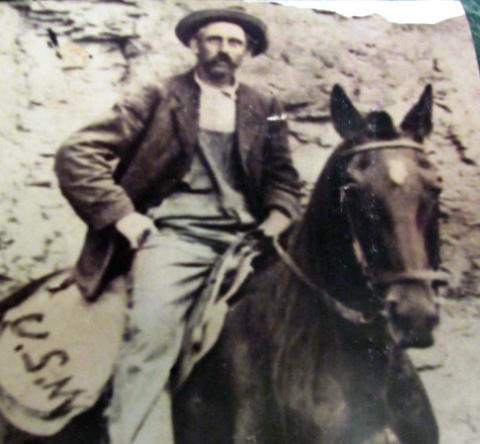 Mail carrier Matthew John Dobbins, father of Delphia Dobbins Harris
Children of Alva and Delphia Harris: Kenneth, Clarence, Sammy, Alba Ray, Lyda, Patricia "Lou" Miller, Betty Schoolcraft McCune, Deloris Lyons, Nellie Settles, Minnie Stalnaker, Carolyn Morton and Wanda.
Stephen and Patricia "Lou" Harris Miller and son Eric still live on the homestead.
Pat "Lou" Harris Miller recalls growing up in the hollow and attending Snake Root one room school, taught by Donald McCartney. On a nearby backwoods mountain, as far as you can stick a butcher knife, is the early Snake Root Cemetery, mostly with Minney descendants.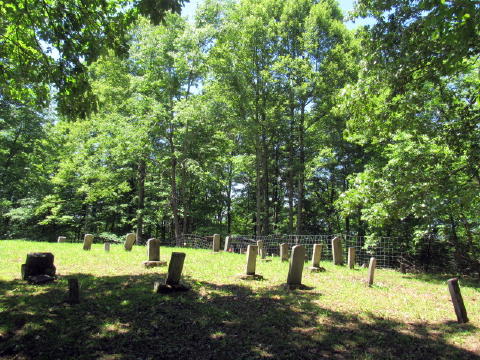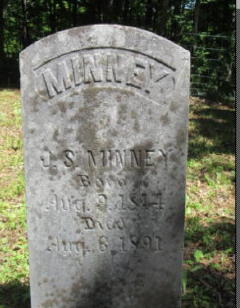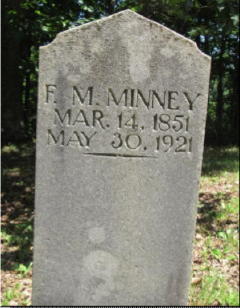 Remote Snake Root Cemetery in deep woods
Patrcia "Lou" Miller said after all these years, she is grateful for her sturdy, work hardy ancestors, and her woodland paradise still in tact after all these years.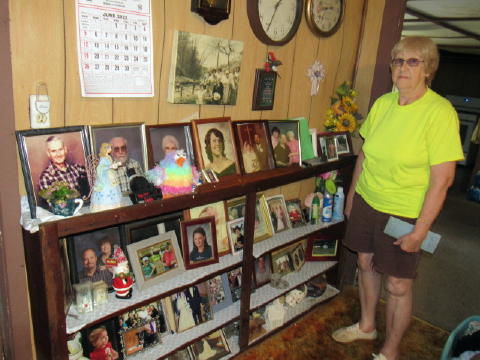 Pat "Lou" Harris Miller displays family photos