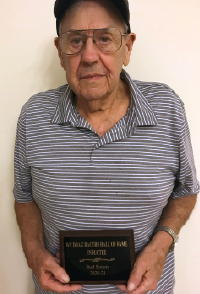 Burl Simers (right) was recently selected to be inducted into the Class of 2020 West Virginia Drag Racer Hall of Fame. But, because of the covid-19 pandemic, the ceremony did not take place until Saturday, September 25, 2021 at the Drag Racing Hall of Fame in Winfield WV.

Burl has raced for more than 25 years, racing in seven different states and at 13 different tracts. He raced at Bristol, Tennessee for a spot in Pinks All Out. Pinks All Out was a television series which drag raced the old way with an arm drop. There were 450 cars trying to win one of the 16 spots to race.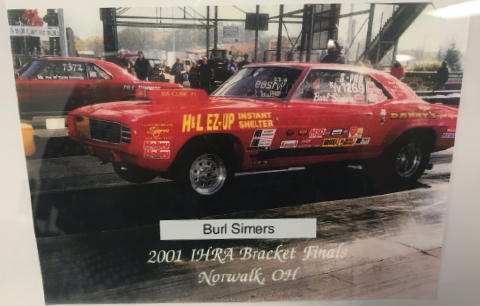 He raced in the Super Chevy Race in Norwalk, Ohio; Blue Suede week three times with around 1,000 show cars and race cars everything was in the 60's style. He was the winner of the most improved racer the second year he raced and the most dedicated racer his third year. There were 19 people selected for the Hall of Fame for the year 2020 and 7 in 2021 and all were inducted on Saturday, receiving a plaque and their pictures will be hung at the Hall of Fame.