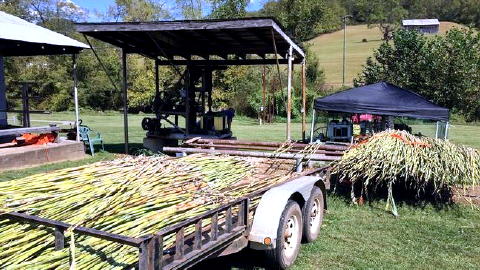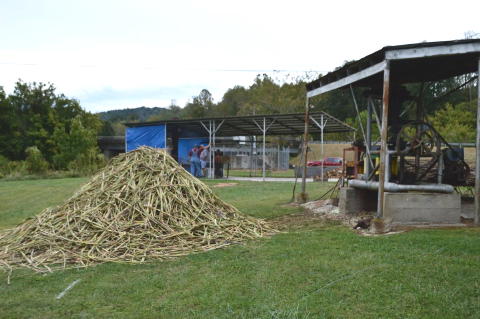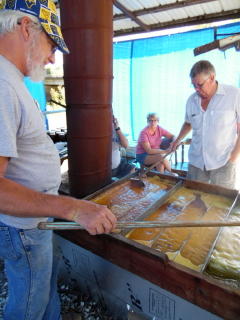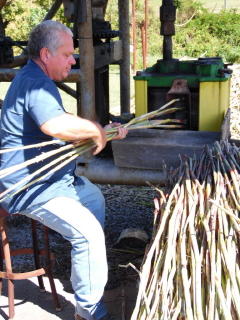 The three day festival is centered around the Molasses
Making Heritage, technique and uses. Exhibits include
home grown fruits and vegetables (canned and fresh),
judged Quilt Show, Woodworking, Photography, and more.
Folks are getting excited Arnoldsburg about this year's Molasses Festival on Thursday, Friday and Saturday, Sept. 23-25. The theme this year is, "It's Time to 'Stick' Together Again."
New this year includes a carnival, a cake, pie and cookie bake-off which must have molasses in the recipe.
There will also be some old time favorites like Pretty Baby Contest, Car Show, Cornhole Tournament, and step back in time with 'Heritage Days,' and so much more.
Entertainment will include, The Johnny Staats Project, John Richards, The Kowboyz, Karaoke with Sherry Wade, Stephanie Cunningham, Bluegrass/Gospel by The Putnam Family & Friends, Buck McCumbers & Friends, Rick Falls and Bear Fork Friends. Bring your own lawn chair, because the entertainment will be performed outside by the pavilion.
Exhibit Quilts will be accepted on Tuesday, Sept. 21st. Best of Show in the quilts exhibit will receive a $100 cash prize.
The Pancake Supper is on Friday and the Chicken BBQ is on Saturday. Watch for updates in the coming weeks.
See Festival Contact Information Below
Commercial Vendor, Pretty Baby Contest, Car Show - call Kelli Coon Collins, 1-304-481-0213
Parade Information and Entry Form, Michelle Fitzwater - call 1-304-588-7049 ($5 entry fee)
Country Store, Barb Jarvis, 304-655-7248, or Patti Hicks 304-655-8515
Volunteer or general questions - call Patty Hall, 1-304-588-6189
Exhibits, Norma Collins and Crystal Conley, 304-655-8167.