~~~~~~~~~~JOB OPPORTUNITIES~~~~~~~~~~
~~~~~~~~~~~~~~~~~~~~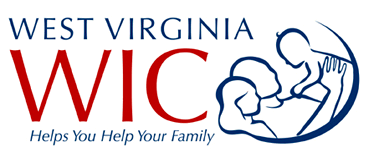 WIC - ALL SEPTEMBER APPOINTMENTS BY PHONE - The Women, Infants, and Children (WIC) Nutrition Program is a supplemental food program for pregnant, post-partum, or breastfeeding women, infants, and children up to the age of five. WIC provides food, breastfeeding support and nutrition education to families in Calhoun County. To apply for the WIC Program or to receive more information call our local office at 304-354-6898 or our main office in Parkersburg at 304-428-3688.
WIC Clinic at 300 Mill Street, Grantsville every Wednesday from 8:00 a.m.-4:00 p.m. We are doing all appointments by phone for the month of August. Please call the office if you have an appointment or a question about your benefits.
~~~~~~~~~~~~~~~~~~~~
SEPTEMBER 23-25
WV MOLASSES FESTIVAL POSTPONED - Due to the increasing numbers of Covid-19 cases in the county, The West Virginia Molasses Festival in Arnoldsburg, WV will be cancelled for Sept. and rescheduled for Oct. 21-23, 2021. An official announcement will be made on October 7, depending on the Covid-19 numbers at that time.
SATURDAY, SEPTEMBER 25
CRESTON COMMUNITY BUILDING'S FALL ATV POKER RUN Is scheduled for Saturday September 25, 340 Anns Run Rd., Creston WV 26141. Registration is from 9:00 a.m. to 12:00 noon - $10 entry fee. 1st Place 30%, 2nd Place 10%, 3rd Place 10% of the door. Riders must stop at all stations, and check in at station 5 by the posted deadline to be eligible for payout. No 2-wheelers allowed. Offering door prizes - 50/50 - kitchen will be open for breakfast and dinner. Questions call (304) 275-3578 or (304) 275-0003.
UWFP SATURDAY NIGHT MUSIC - Saturday, September 25th at the Upper West Fork Park at Chloe WV. Doors open at 4:30 p.m. Kitchen opens at 5:00 p.m. Music from 7:00 to 10:00 p.m. This week's featured band is Frank Conn & Co.
OCTOBER 8-9
CHS CLASS OF 1986 35-YEAR REUNION SET FOR OCTOBER 8-9, 2021 - Calhoun County High School Class of 1986 will celebrate its 35-year class reunion over the weekend of 8-9 October 2021.
Friday, 8 October – Calhoun Middle-High school proudly offered to provide a tour of the school beginning at 1:00 p.m. If you would like to participate, please notify Rob Virden and he will add you to the list. Rob's contact information is listed below.
Saturday, 9 October – Lunch timeframe - Classmates and families will meet for lunch between 11:00-2:00 at a fellow classmate's house located west of Grantsville on Rt. 5 toward Brooksville. Please contact Kathy or other classmates listed below for specific directions. Meats and tableware will be provided. We ask classmates to bring a covered dish. Please contact Kathy directly and she will manage dishes and desserts.
Saturday, 9 October - Evening timeframe - Beginning between 4-5pm, the class will meet at a classmate's house on Rt. 5 toward Brooksville for an adult only gathering. We hope for plenty of time to reminisce as some of us have not seen each other since graduation. Contact Kathy or any of the classmates listed below for specific directions.
For more information about the weekend, please contact one of the below classmates as we will strive to make this the best reunion to date.
Kathy Robinson (304)483-9299 or kathy.ethan@yahoo.com
Gary Ferrell (304)373-9453
Rob Virden (410)446-8751 or robvirden@gmail.com