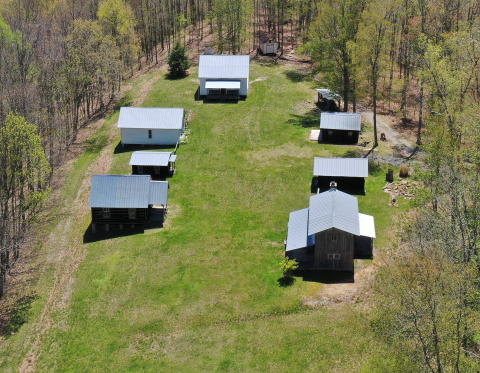 Heritage Village Calhoun Historical Society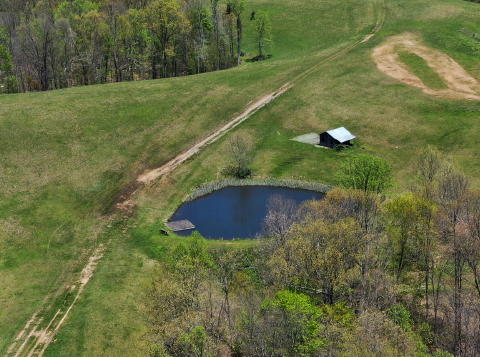 Site of folk lore battles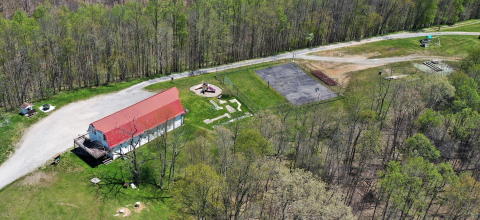 Main barn and recreation area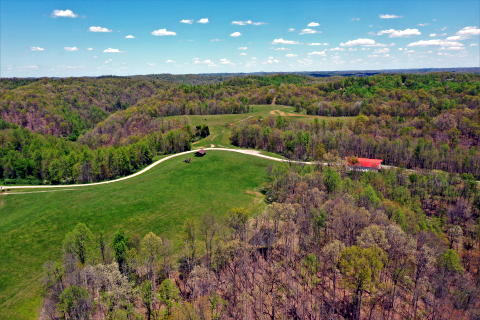 Park has over 200 acres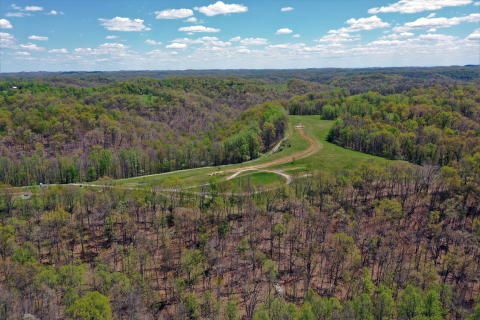 Area proposed to develop Dark Skies project
DRONE SKY-VIEW PHOTOS BY DAN KEMPER
By Bob Weaver
Calhoun connected Dan Kemper of Parkersburg is capturing aerial shots of Calhoun County from his drone, including the Calhoun County Park, and recently the entire town of Grantsville and Bethlehem Cemetery.
The high-density photos around the county will appear on the Hur Herald.
Kemper has had a long-time interest about his Calhoun roots.
We are grateful for his efforts to photograph the county from the sky.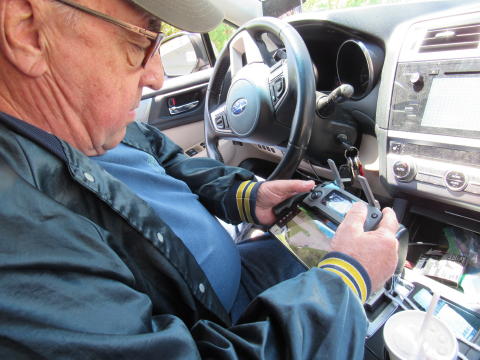 Dan Kemper has a long-time interest about his Calhoun roots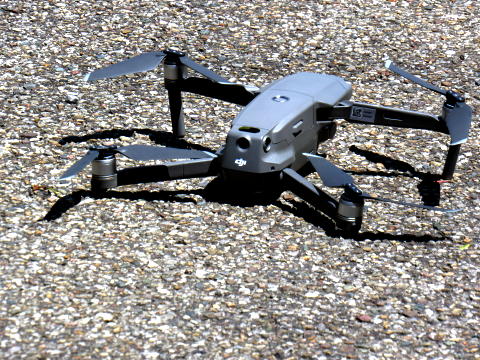 Kemper's high powered camera drone
CALHOUN'S PRISTINE PARK
Calhoun County Park was created about 1980 and is located three and one-half miles south of Grantsville, WV on Route 16. The Park is maintained and operated by a volunteer Board of Directors with members appointed by the Calhoun County Commission. There are approximately 200 acres of land available to the public for recreation and enjoyment.
Over 40 years dedicated volunteers with a vision have seen the park grow, spending thousands of hours of volunteer labor maintaining it, a pristine treasure in West Virginia's backwoods.
The park is among few places in the USA that have been designated as "dark skies," an unfettered view of the solar system not disturbed by artificial light.
Amateur astronomers come to the park to view the solar system.
The Dark Skies project has suffered financial problems with its development.
Within the Park there are a number of features such as a walking/bicycling trail, ball field, volleyball and basketball courts, playgrounds, geocaching, picnic shelters, five ponds, community building, historical village, stargazing and camping.