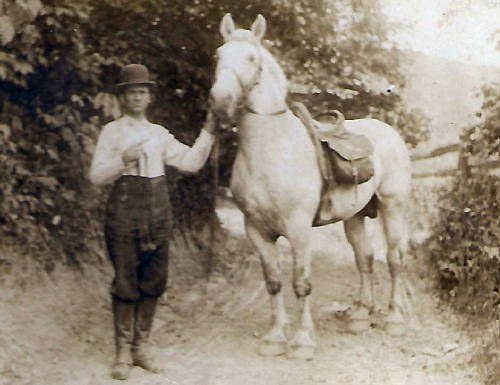 Weaver shot dead after bitter dispute with neighbor
By Bob Weaver
It was a tragic day in 1928 when 56-year-old farmer John Gideon Weaver was shot and killed near the Calhoun line at Trace Fork, Gilmer County.
Weaver was on his way to the Kight Store at Nobe to sell butter and eggs when he encountered his long-time enemy Beaman Wright, who killed him.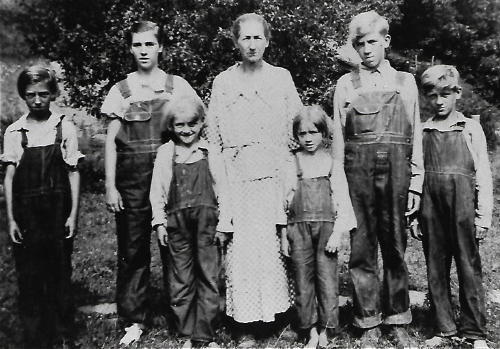 Weaver's widow with six children in 1928
Weaver and Wright, well-respected farmers, had developed a bitter relationship over a period of years and had reportedly threatened to kill each other on various occasions.
The origins of their dispute is not known, but Wright contended that Weaver threw rocks at him the day of the shooting, and that the incident was in self-defense.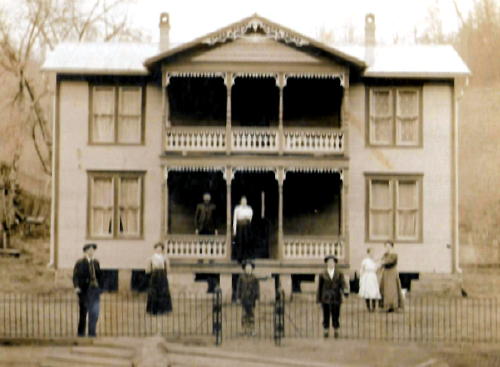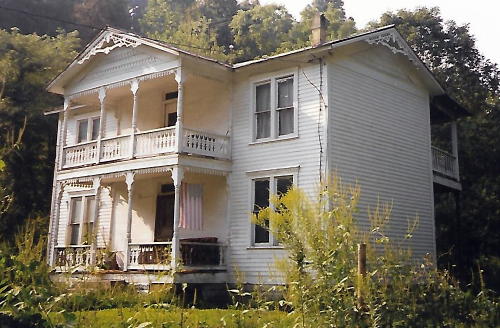 The Weaver homestead on Trace Fork
Wright had caught up with Weaver on a small bridge at the foot of Trace Fork Hill, when Wright fired three shots, striking Weaver in the heart, he died instantly.
They were well-known to the Calhoun and Gilmer communities.
Weaver and his wife Delphia Lockard were parents to six children, Mae Elizabeth Jennings, Mary Yoak, Ava Naylor, Ova Bragg, Johnny Weaver and Bernard Weaver. All are now deceased.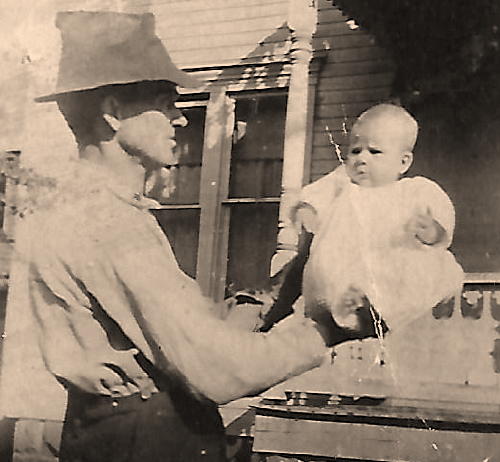 John Weaver with his child
Mae Weaver Jennings, a well-known teacher in Gilmer and Calhoun, died at the age of 96 in 2014.
Wright was 49 when the incident occurred, he was married to Nellie Chrisman in 1906. They had several children.
A trial at Glenville drew more than 200 witnesses being summoned, including several from Calhoun. A news report said the case was being driven by rumors about the dispute, with citizens taking sides.
The accused Wright obtained permission to carry a pistol at the court, saying he feared for his life.
Reports indicated that Wright did not serve prison time for the shooting, that the trial ended with technicalities.
WEAVER'S FUNERAL BILL 1928