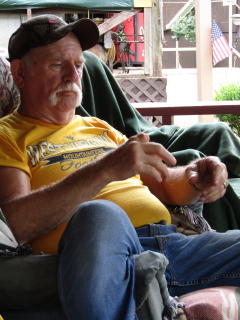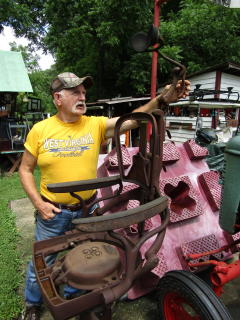 Wayne Toney has a story about every artifact,
including this early 1900 dental chair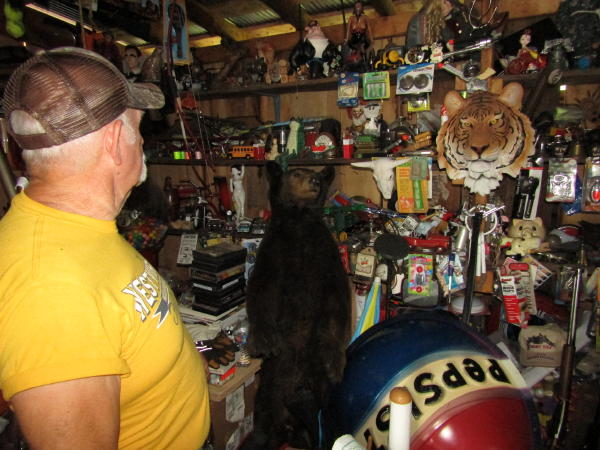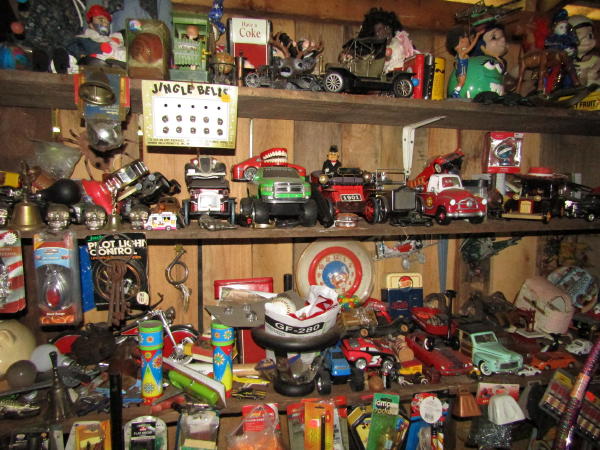 Thousands of collectibles are jammed
into buildings along Munday Road
By Bob Weaver 2018
We made a return visit to the regions most notable picker Wayne Toney.
If TVs 'American Pickers' came to Munday, West Virginia, they would be whoopin' and hollerin' about the collectible 'junk' they'd find at Toney's place.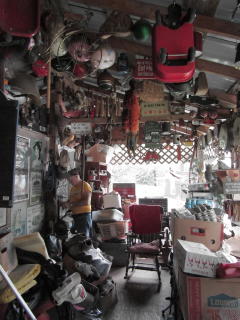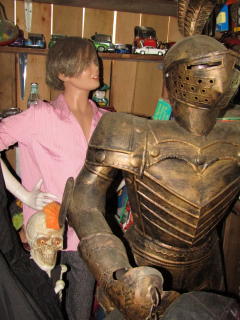 He says he's not interested in selling stuff, just collecting things that interest him, saying that once in a while he gives things to his neighbors to help them out.
Munday is in Wirt County, a suburb of Calhoun, near Brohard.
There are buildings full of strange artifacts and just about everything that could be found on a homestead in the West Virginia hills at one time or another.
"I like to buy things that make me smile," he said.
Like most folks who collect, Toney revels in the history of his community and is a great storyteller.
"Lot's of folks who pass by from all over the USA stop to take a look and hear a story or two," he said.
In an earlier story on the Herald he gave an ample history of the community, from an early undertaking parlor to Shimer's store, also recalling boxing matches on a nearby bridge.
"It's a great place to sit down a spell, great neighbors," he concluded.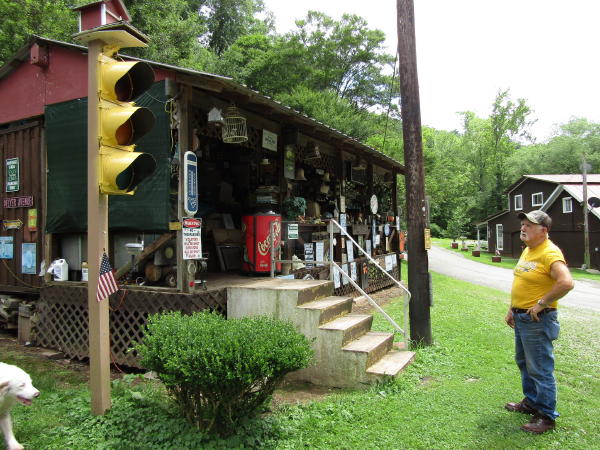 "Lots of folk stop by from all over the USA"
TONEY'S SIGNS OF THE TIMES