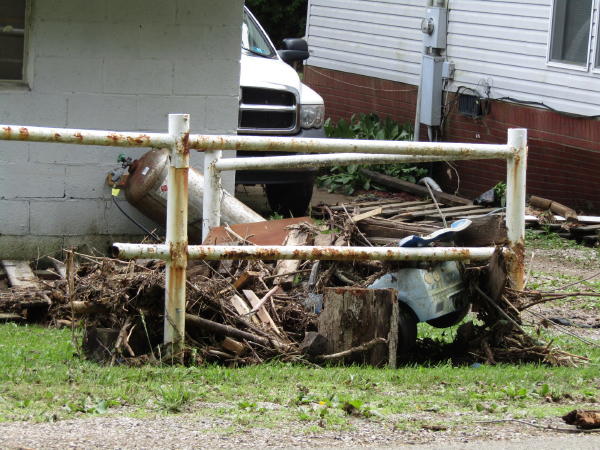 Water entered some properties on Millstone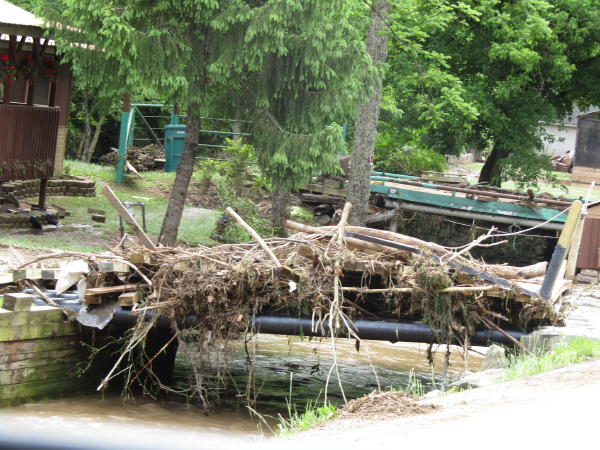 Debris filled property, lawns and roadway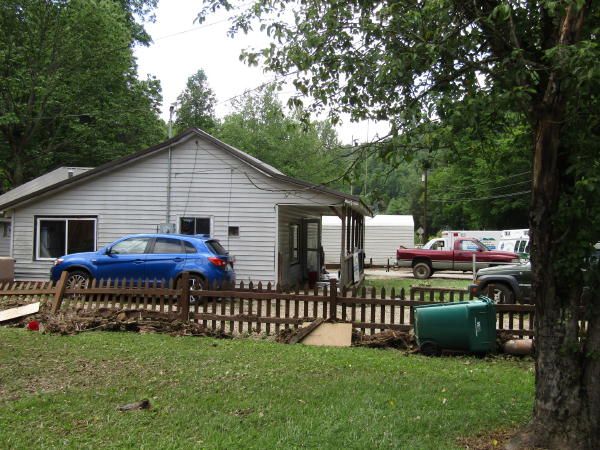 Minnie Hamilton EMS had water
in building and had to evacuate
By Bob Weaver
5/23/2018 - Today was clean-up day after a narrow cloudburst struck the greater Millstone area just after midnight.
WV Virginia DOH workers were in the area cleaning debris, rocks and mud from the roadway and cleaning ditchlines.
The water quickly rose and quickly receded, sending a torrent of water down the stream toward Arnoldsburg, with debris, trees, and rocks lodging against houses and on US 33-119.
Water entered several structures, including the Minnie Hamilton EMS station. Workers were cleaning up that building today, while homeowners were cleaning up their property.
The heavy rainfall extended onto Crummies Creek, with water about two feet deep on parts of the roadway, creating some damage.
Around the county there were many downed trees and mudslides causing many problems for school bud drivers.
A large tree across US 33-119 at the foot of Sandridge Hill (Millstone) was struck by a pickup truck with three occupants traveling west, causing serious injuries, the victims were extracted from the vehicle. (See additional story)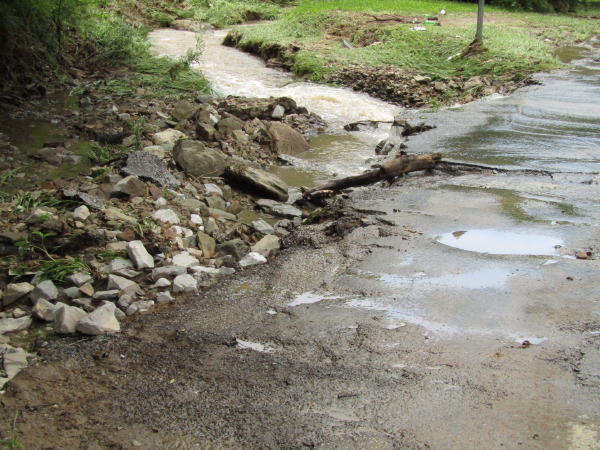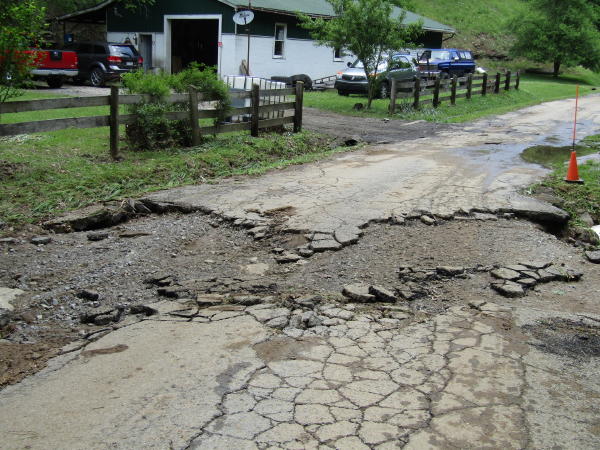 Crummies Creek had up to two feet on
the road, with some damage to the highway