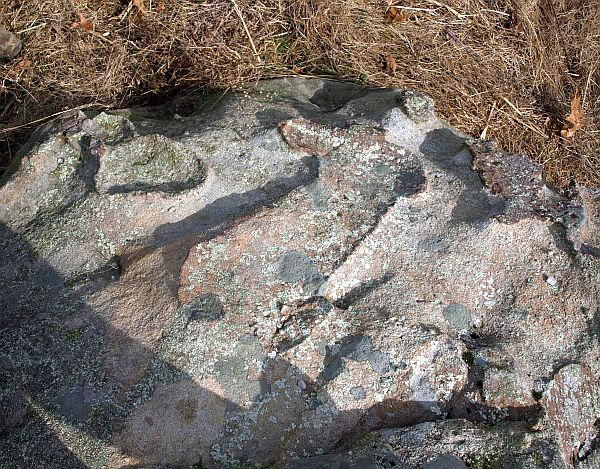 Up Payne Road a couple miles is this big rock beside the
road. Looks like any other rock until closer inspection ...
Photos and captions courtesy of Clay Communicator
Fossilized footprints that could date back a million years or more were re-visited by the Clay Communicator, the rocks are well-known to local residents for over 100 years.
The stone artifacts are in Payne Hollow, the Indore area in southern Clay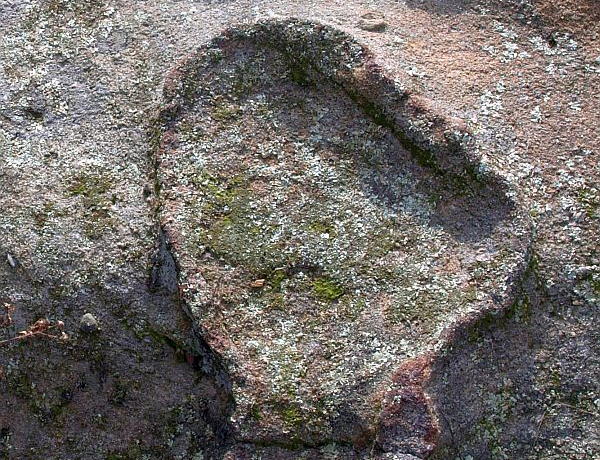 That's a right foot ...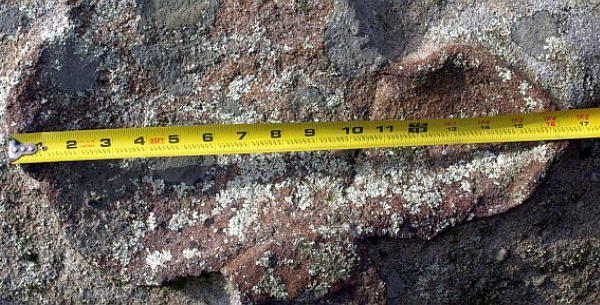 There's a 16 inch long left foot ...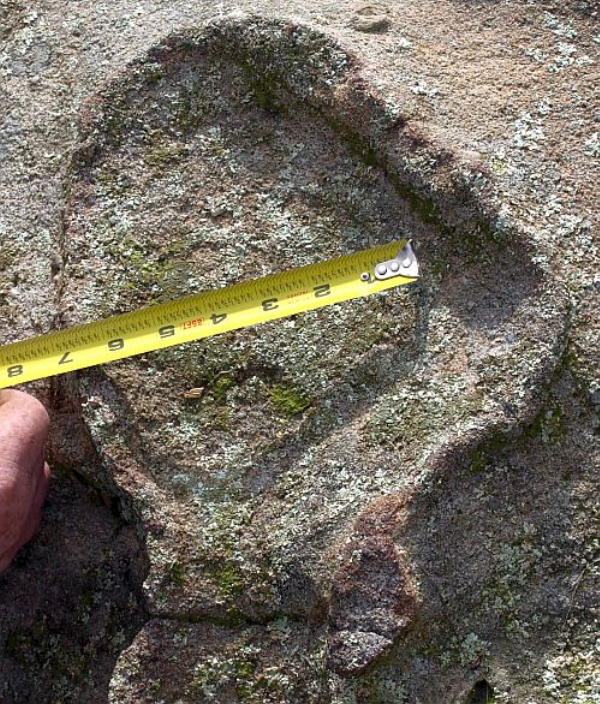 Each print is about 7 inches broad