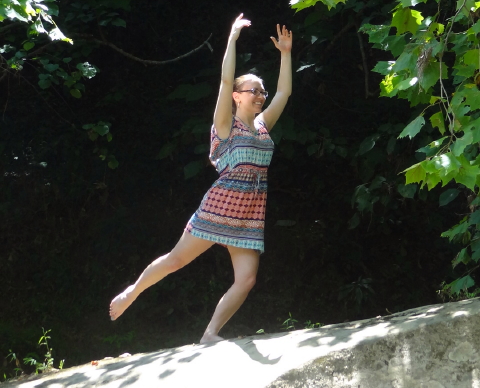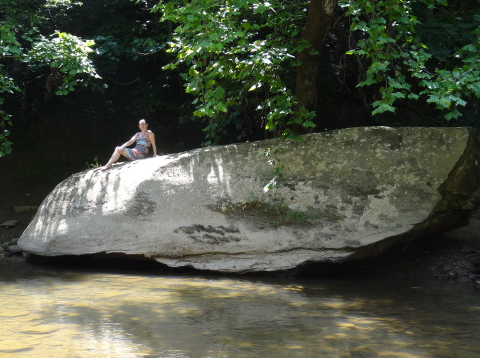 Hill dances on Nancy Hart's legendary "Dancing Rock"
Educator Casey Harris Hill, who has been portraying Civil War guerrilla Nancy Hart, visited the historical place of the legend of "Nancy's Dancing Rock," along the West Fork of the Little Kanawha.
Hart's family once resided along the river between Rocksdale and Richardson, near the home of Marvin and Peggy Whytsell Stemple.
2015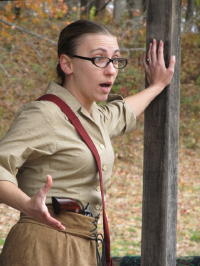 (Left) Hill portraying violent Civil War renegade Hart
Hill and her parents, Larry and Terry Harris, attended the Whytsell Reunion where the Hart Spring is still flowing.
Hill has acted-out Hart's legendary persona for several years during the Calhoun Historical Societies "Legends and Lore" weekend event at Calhoun Park.
See BLOOD-LETTER NANCY HART WENT TO HER MAKER OVER 100 YEARS AGO - A Moccasin Ranger, Hart Once Lived In West Fork Valley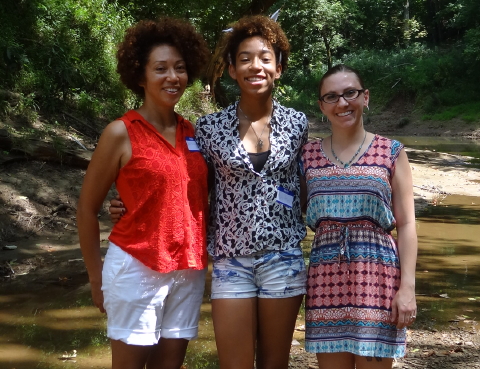 (L to R) Dee Stemple Hobbs and daughter Valerie,
visiting Marvin and Peggy Whytsell Stemple from
California, show Hill around West Fork Valley