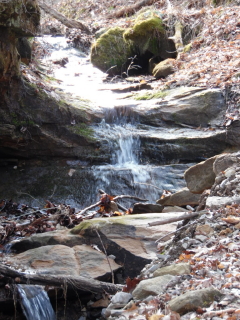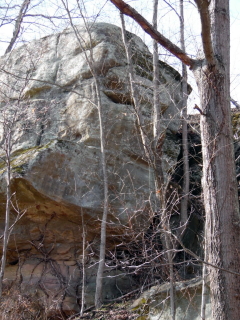 Streamlets and giant rocks with faces
By Bob Weaver
The rural Roane County road leads from Spring Creek, a few miles below Spencer, to the West Fork of the Little Kanawha below Cremo in Calhoun County, no longer passable for its duration.
Known locally as Little Spring Creek or Peter Cave Road, on the Calhoun County end it transcends into Lower Barnes Run, which empties into the West Fork of the Little Kanawha.
It embellishes a wide range of topography from sprawling flat farmland to craggy, rocky hollows and creeks, at a point the roadway is a creek bed.
HOMESTEADS OLD AND NEW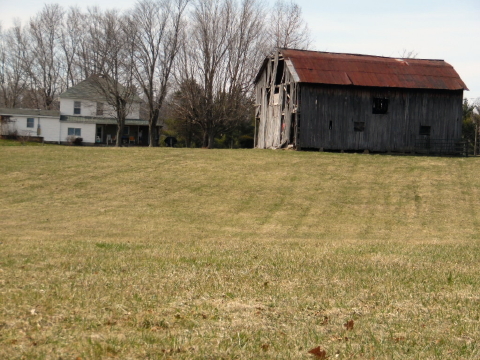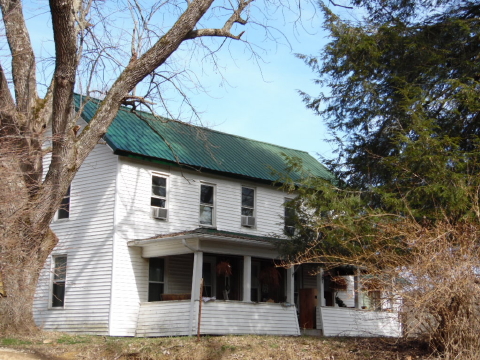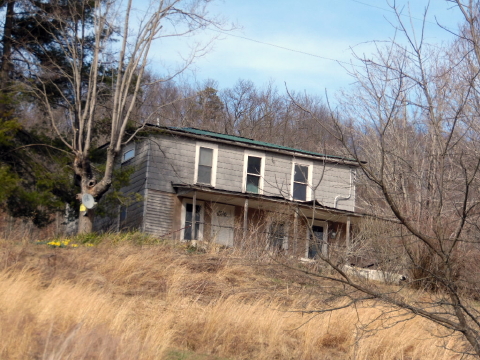 The most outstanding natural landmark is a section known as Peter Cave, a narrow valley with rock overhangs, a visiting place for generations of Roane citizens.
The most outstanding made-made landmarks are the well-kept Alexander Baptist Church and a number of old and new farm homesteads.
The most notable history on the Lower Barnes Run section was the entrepreneurial skills of "Sweet Potato Dan Connolly," who in the early part of the 20th Century embarked on his sweet potato empire, growing acres upon acres of the delicacy for export.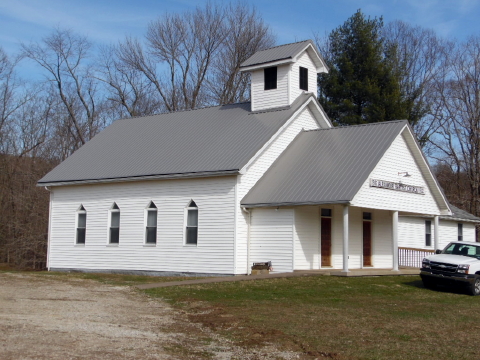 The well-kept Alexander Church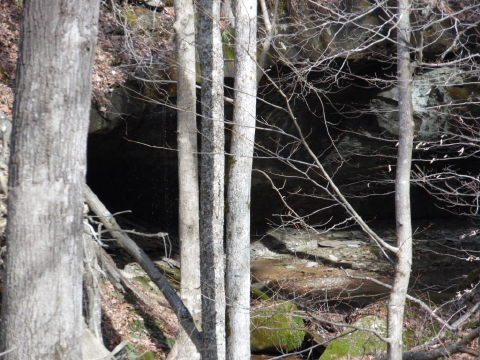 Dark, deep Peter Cave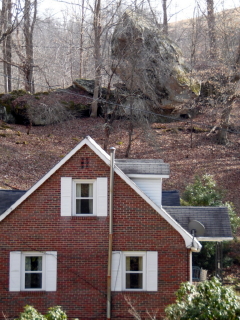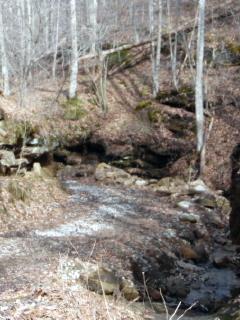 Rock hangs above valley house
road narrows to a stream bed leading to Calhoun