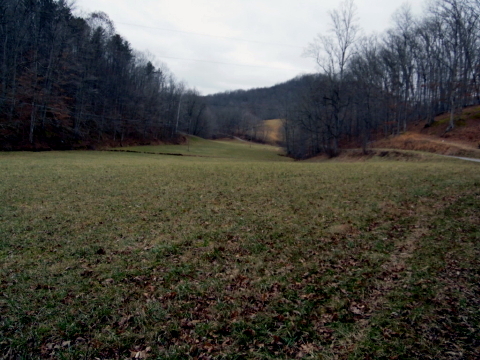 By Bob Weaver 2013
The tales of murder, violence and mayhem in the remote area of Booger Hole in Clay County have been re-told in family circles since the Civil War through the 20th Century.
The area has been a place of fascination in more modern times, drawing writers, curiosity seekers and ghostbusters.
In 2013, eleven young people went to Booger Hole to ghost bust and party late at night. Leaving the dark hollow, most riding on the open bed of a pick-up truck, the vehicle crashed, killing one young girl and injuring the others, some critically.
The tragedy added to a 150 year history of Booger Hole, which includes the murders of about a dozen people, murders based on lust or property, including the formation of a local vigilante group to purge the community of the offenders about 1920.
Several film producers have looked at the Booger Hole history and myths to bring it to the silver screen, likely as a horror movie.
The article below was published in The Pittsburgh Gazette Times on January 29, 1917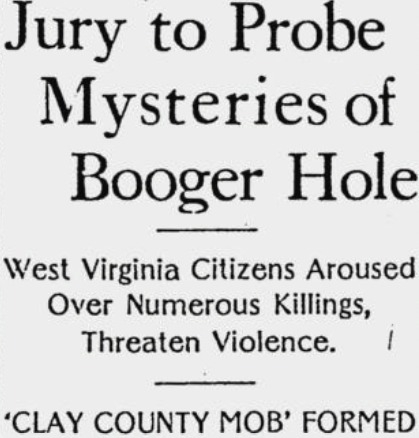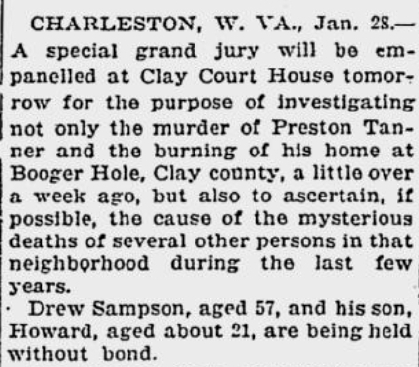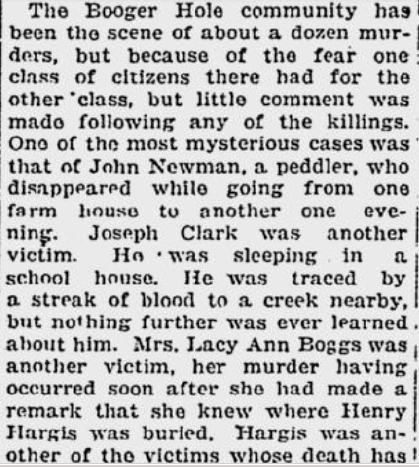 See "HURRAH FOR BOOGER HOLE" - Murder And Myth In A Clay County Holler