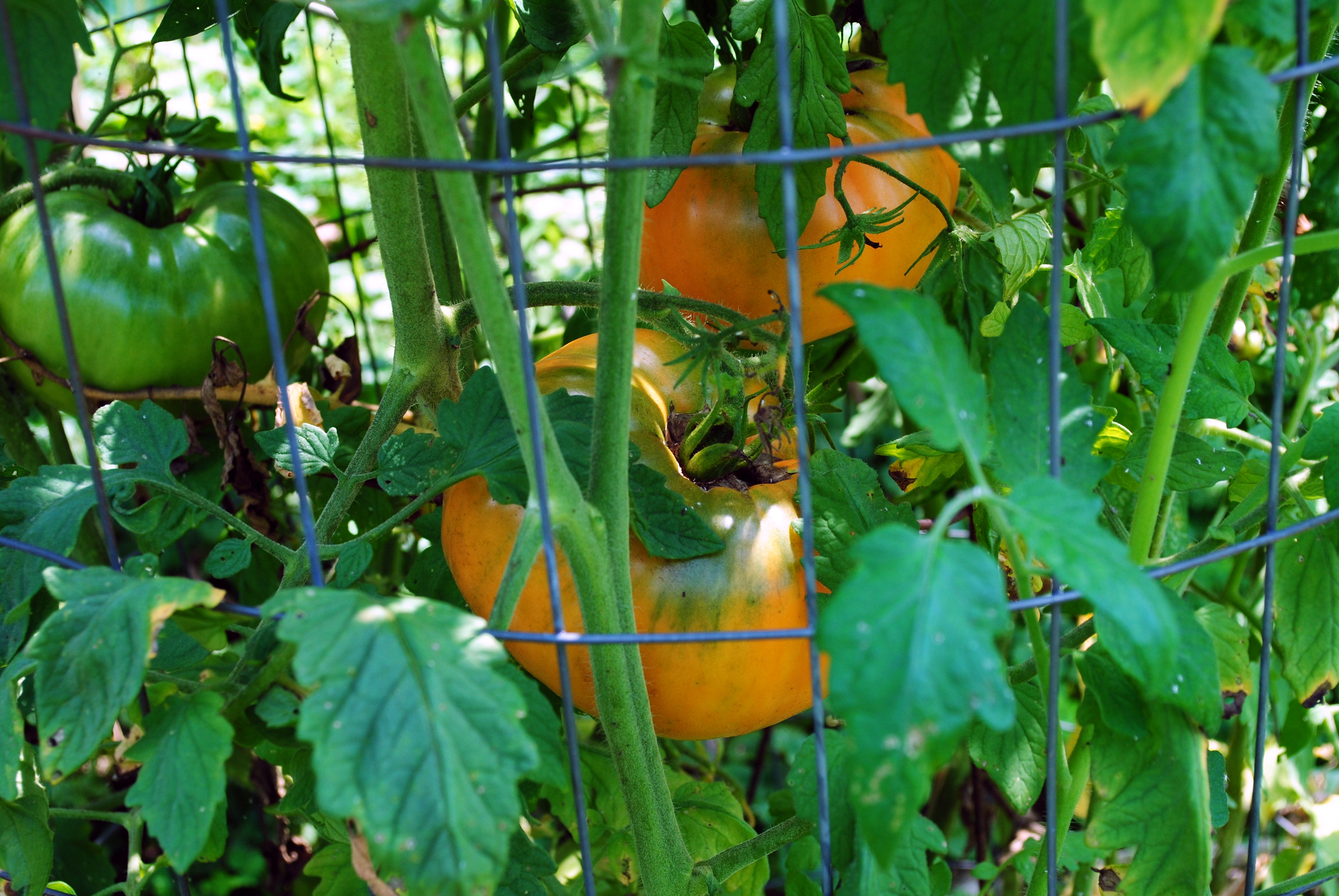 A world without tomatoes is like a string
quartet without violins. - Laurie Colwin
Phyllis Kerby of Hur had raised only two tomato plants one season, but two may be enough. The yellow variety plants are each over 5 feet tall and bare more than twenty tomatoes each.
"The starter plants were tall and spindly and I didn't give them much hope for survival, I'm glad I was wrong," Phyllis said.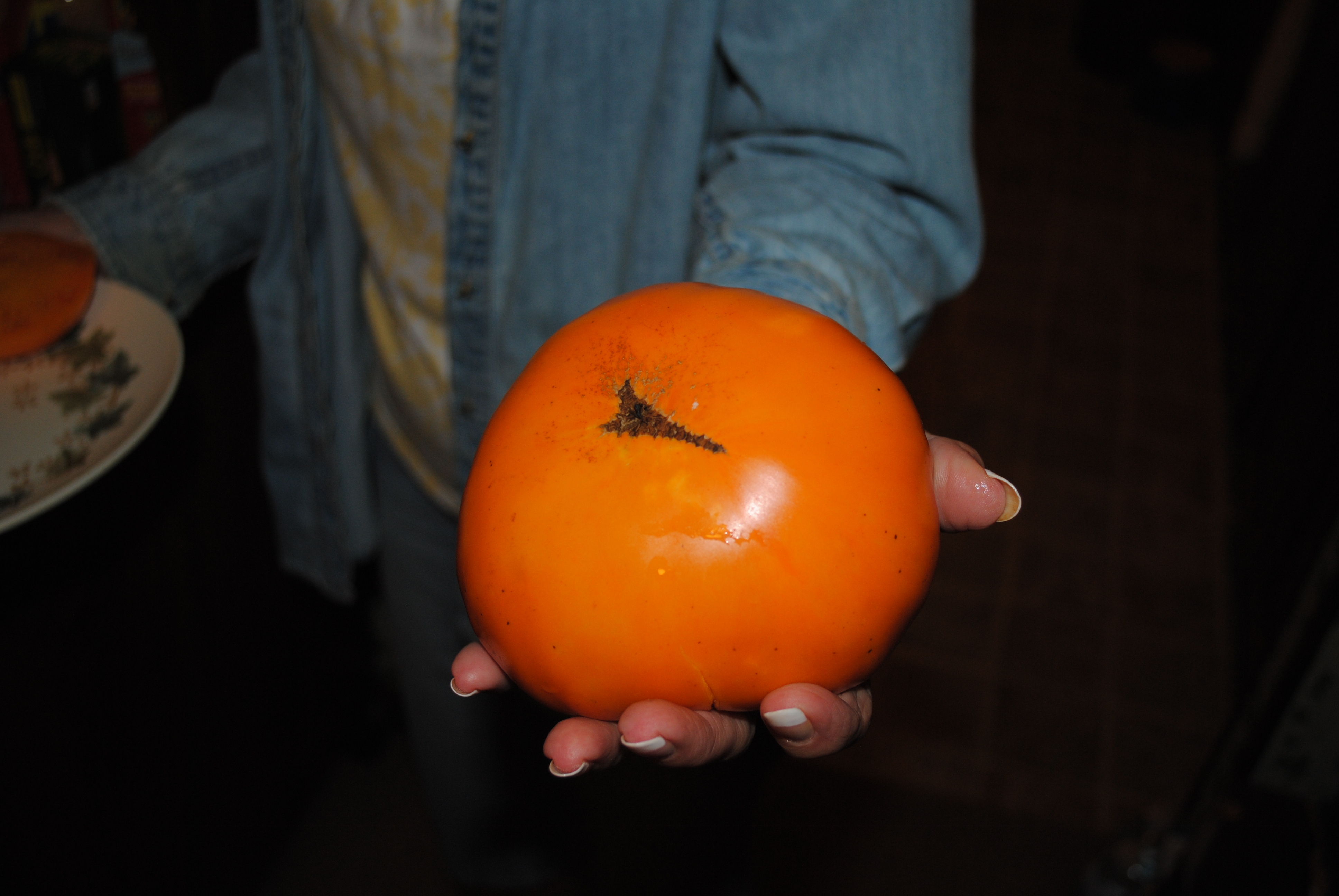 The federal government has sponsored research that has produced
a tomato that is perfect in every respect, except that you can't
eat it. We should make every effort to make sure this disease,
often referred to as 'progress', doesn't spread. - Andy Rooney
It's difficult to think anything but pleasant thoughts
while eating a homegrown tomato. - Lewis Grizzard
2013