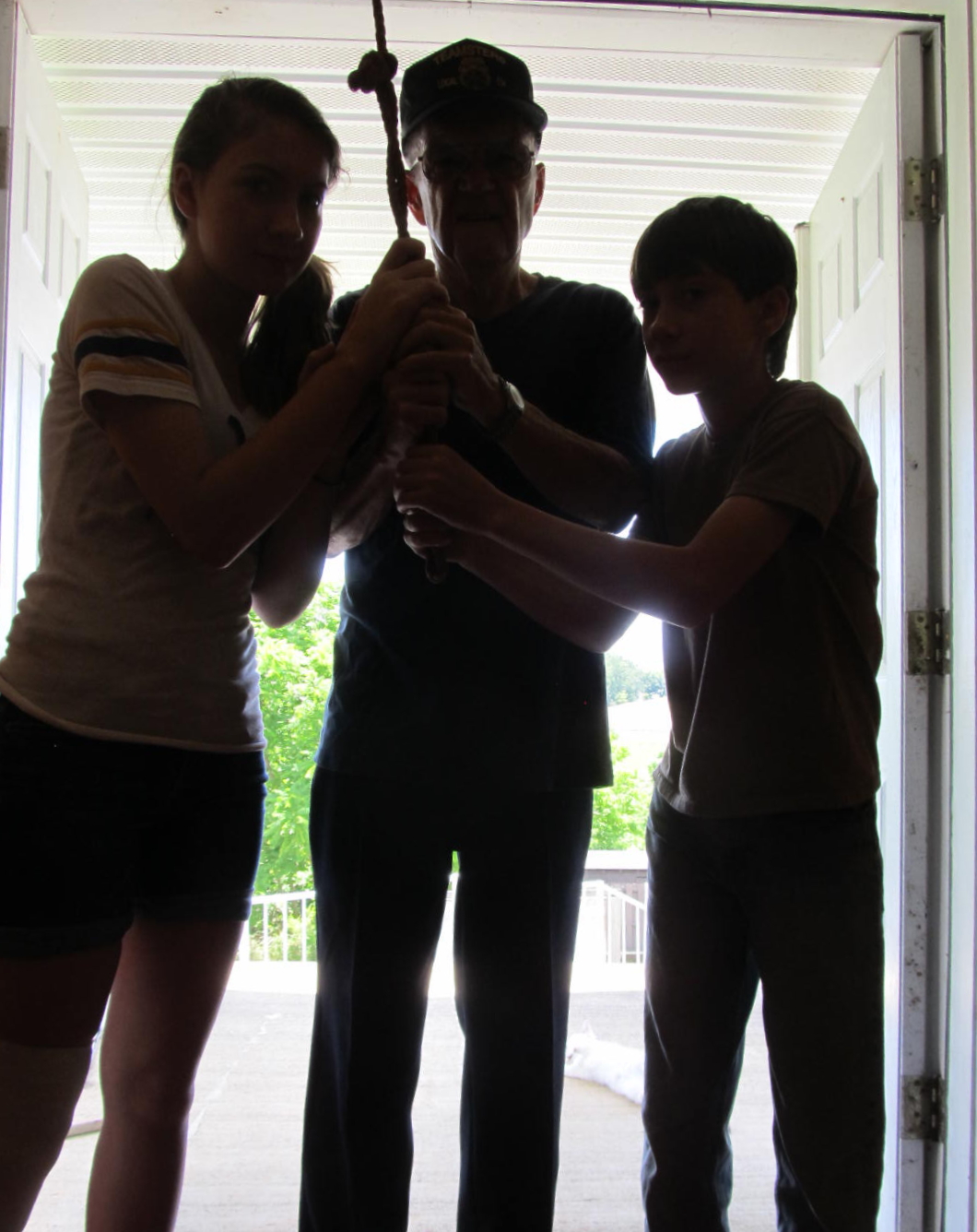 Early Hur settlers, the Kerby family rings the closed
Hur church bell marking West Virginia's 150th birthday
2013
The old saints of the Mt. Olive United Methodist Church at Hur would be proud.
The closed church was opened Thursday for a bell-ringing, joining hundreds of other state churches who rang bells commemorating the 150th anniversary of West Virginia's statehood.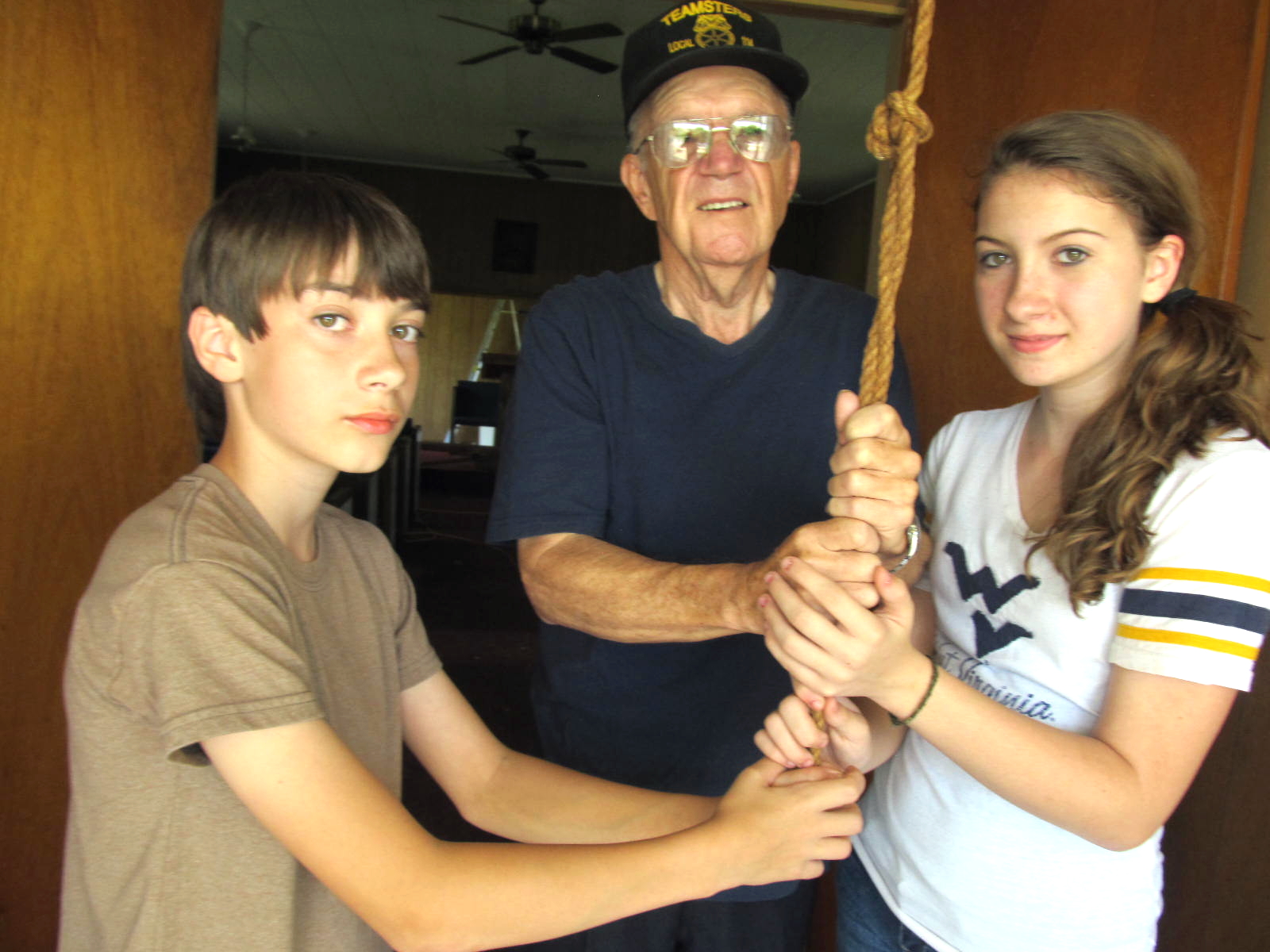 L to R - Kevin Rose, William "Tap" Kerby and Holly Rose
chime the bell, the Rose's are children of Kevin and Rhonda
Kerby Rose of Hur and grandchildren of Tap and Phyllis Kerby
A bell rang on June 20, 1863 at Wheeling's 165-year-old Second Presbyterian Church to herald the news.
Holly Kerby, great-grandfather of Thursday's bell-ringers Holly and Kevin Rose, and father of Charles "Tap" Kerby, was the unofficial bell-ringer at the church for 40 years.
Working hard to get the church in condition, Charles "Tap" Kerby died a short time later.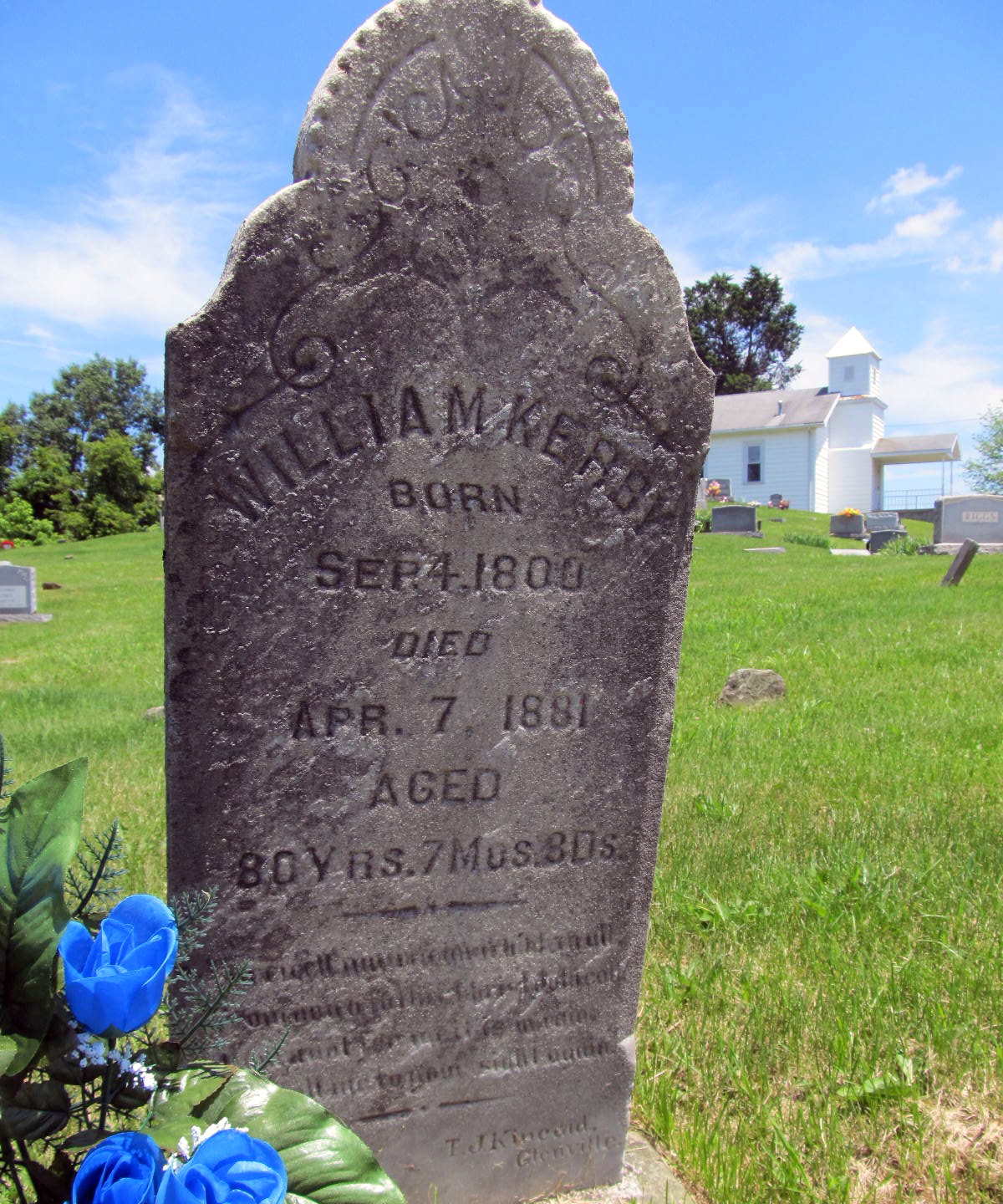 In the church cemetery reposes an impressive list of the
earliest settlers, whose names are listed as either Kerby
or Kirby, William Kerby first settling about 1830
SUNNY CAL JOURNAL - Darkness Falls On Hur Church, Old Saints Recalled
SUNNY CAL JOURNAL - Church Silent As The Graveyard, Reveling With Memories
DOUBLE RAINBOW IS AWESOME SIGHT IN VILLAGE OF HUR
HUR CHURCH HAS 130 YEAR HISTORY
PREACHER RETURNS TO VILLAGE OF HUR - Rev. Bender Began Ministry In 1956 Here
SUNNY CAL JOURNAL - Remembering Church Christmas, Make Way For Pauline