By Bob Weaver 2010

In my younger days I was fascinated but not driven to meet "famous people," some of them not so famous, but people who somehow made a mark on the human culture.

Some I met by happenstance, while others I met through effort. A few of them I have previously written about, like getting drunk with Tex Ritter in Clay, West Virginia, in my alcohol driven days and meeting Moundsville novelist Davis Grubb, whose book "Night the Hunter" was made into a classic film, before he died and another classic "Fools Parade" starring Jimmy Stewart.

Beyond doubt the most interesting and stalwart people I have meet are right here in the hills and hollers of Calhoun County, who have never risen to be noticed by the greater world, but men and woman who have served their families, their community and their country.

When I think about name-dropping famous people, I remember "Virgie" an elderly Weston woman, now long gone, that befriended me when I first got sober in the late 1970s.

Virgie was a recovering alcoholic who had trouble staying recovered, but she was a strong supporter of helping me stay sober and a most fascinating woman, she belonged to the Weston women's bridge and garden clubs.

I feared she had alcohol dementia because she often name-dropped famous people, saying "Eleanor (Roosevelt) and I had tea," or "Albert (Einstein) could tell some pretty good jokes." Her famous name list was long.

Frankly, I discounted her name-dropping.

During those years, Virgie would relapse and get drunk, and on more than one occasion I would get a call to pick her up from a women's club luncheon.

Virgie, who lived with her sister, relapsed at the abode, and her sister called for assistance. Dianne and I went to the house, and going up the stairway to her room, hanging on the wall were photos, lots of photos, including Virgie with Eleanor Roosevelt, Albert Einstein and numerous other famous people of earlier times.

Virgie had worked for the US Government Information Office during the Great Depression and World War II, and she was not suffering from dementia.

It was here in this story I was going to insert the names of some famous people I've met, but for fear that the reader might think I've got a case of dementia, I decided to refrain.

Oh, well, there was John Glenn.

But we will recall singer, songwriter, actor, author, poet and splendid human being Art Garfunkel, whose life experience had him walking across America. At 70, he is now walking across Europe.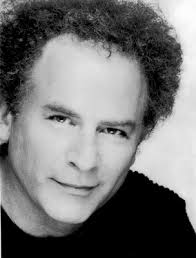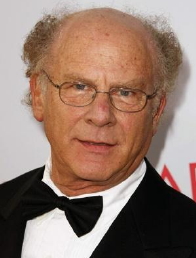 Art Garfunkel - then and now
Part of his 15 year adventure, he walked across Calhoun County in May, 1988, staying somewhere near Big Bend. He then walked to Burning Springs in Wirt County.
I met Garfunkel on an overnight stay in Buckhannon, where he visited with a small group of people who knew about his arrival, one of which gave me a call and invited me to the get-together.
See Garfunkel's trek ... artgarfunkel.com
And ...  Garfunkel Discography
During that evening, Garfunkel spoke about his meeting people across America, repeating it in a book about his exploits: "I find the world ... is a safe place. Almost the entire world is trying to mind their own business and stay out of trouble and find their way to heaven in their own way. They just can't be bothered ... (by all the problems that those in charge create for them)."
It is exactly what I find among the people in the hills of Calhoun County.
It is still the cultural standard for mountain people.
That night in Buckhannon, Garfunkel sang one of his famous collaborations with Paul Simon, "Bridge Over Troubled Waters," an anthem of friendship and hope.
"When you're weary
Feeling small
When tears are in your eyes
I will dry them all,"
"I'm on your side
When times get rough
And friends just can't be found
Like a bridge over troubled water
I will lay me down."