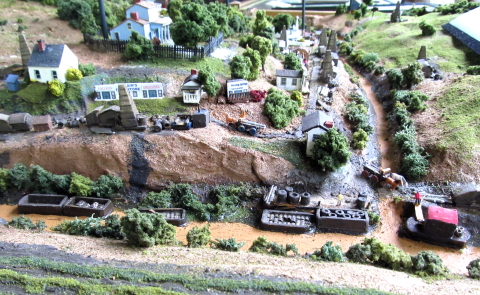 A model of Burning Springs in its heyday
during the Civil War, created by Terry Schamp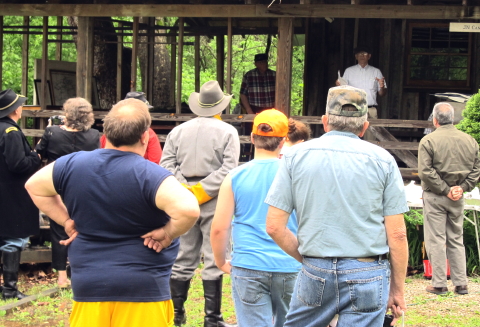 Dave McKain reviews history of historic Burning Springs
HISTORIAN MCKAIN HAS NOW PASSED
MCKAIN/HUR HERALD PHOTOS
2013
Burning Springs in Wirt County is barely a blip in the nation's history books, ignoring that it was the place "Where It All Began," well-documented in David McKain's illustrious book about the Rathbone Well and the Little Kanawha River discovery of oil and gas.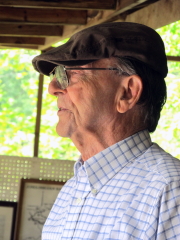 McKain (shown right), founder, curator and author at the WV Oil and Gas Museum in Parkersburg, spoke Saturday at the Burning Springs Rathbone Well Park, part of the West Virginia sesquicentennial celebration.
Colonel Edwin Drake, according to history books, is the man responsible for discovering oil at Titusville PA in 1859.
Historically, it's somewhat like every school kid being taught Columbus discovered America, which is far from reality.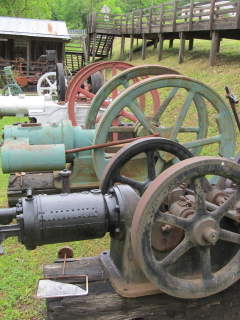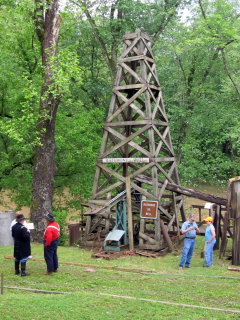 Old time engines (left) on display near Rathbone Well
The compelling story of Burning Springs has been compiled mostly from spoken word accounts from old-timers in the 20th century, recorded deeds and documents, military records and diaries.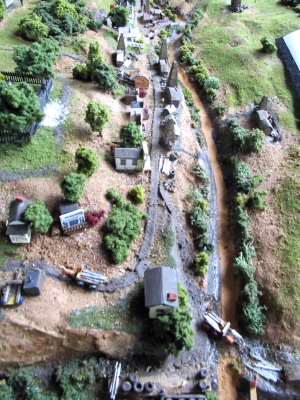 Burning Springs 1860s "Where it all began"
It has been McKain's mission for many years to give the area's history its' due. "It's been a hard way to go, putting the story together, because there were few historians or writers recording the events,"
The event was concluded with the firing of a cannon in recognition of the state's sesquicentennial.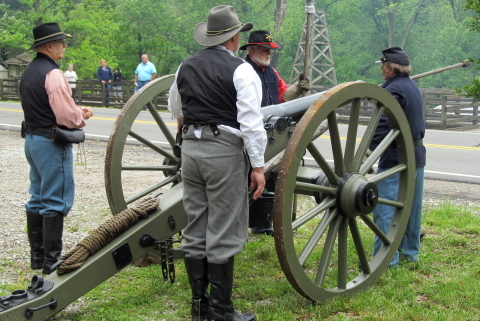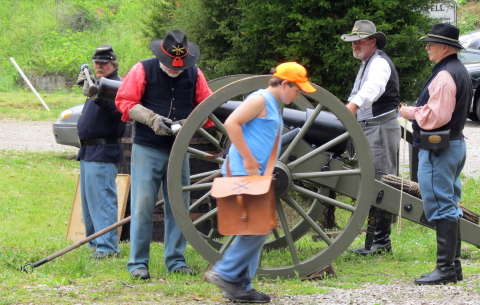 A cannon firing recognizing West Virginia's sesquicentennial
See BURNING SPRINGS "WHERE IT ALL BEGAN" - Rathbone Well Park Open To Public

OIL FLOWS AGAIN FROM RATHBONE WELL - Historic Site Recalls Fascinating Tales