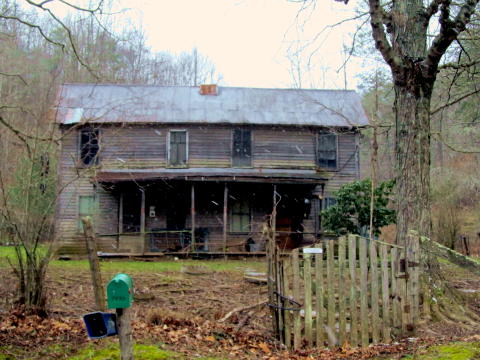 Ole Stalnaker homestead holding forth on a snowy day
By Bob Weaver
This ole house on Nicut Road was the homestead of the Stalnaker family, likely about 125 years old.
Lemuel D. Stalnaker (1854-1952), son of R. J. Stalnaker, married Prudence E. Chenoweth (1861-1942), daughter of Robert J. Chenoweth in 1877, and likely constructed the house shortly after.
The 1900 census lists as children, William, Zanna, Okey, Robert, Gay, Guy, Ruffner and Paul.
Last living and farming the old homestead was "Major" Stalnaker, who never married, known for his horse riding to get from place to place.