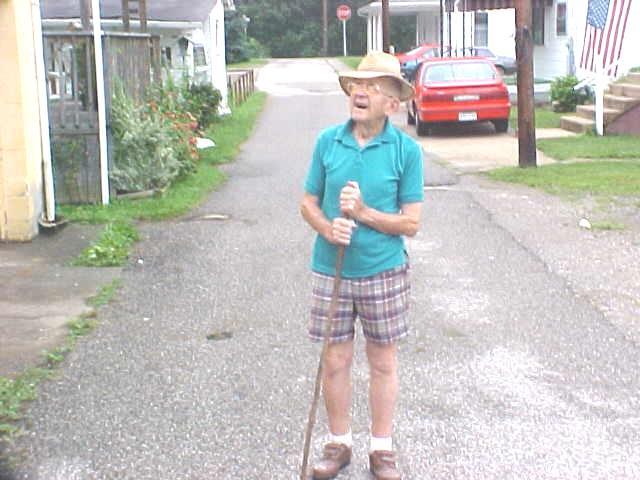 2002 - Grantsville resident Doc Law may be remembered for lots of things over the years, a business and family man, but in recent years the 89-year-old Grantsville man is known for his daily walking excursions around the hilltops and on the streets.
He has a walking life.
"I really enjoy walking," he said. "I expect to reach 90," he said.
Law said it has allowed him to learn about the littlest of things that many folks take for granted.
UPDATE - Law did reach 94, when he died in 2007.
He was a U.S. Navy veteran of World War II and was owner of Law Hardware, Grantsville, for many years. He was a member of First Baptist Church, Grantsville, where he attended Fell Kennedy Sunday School class
.