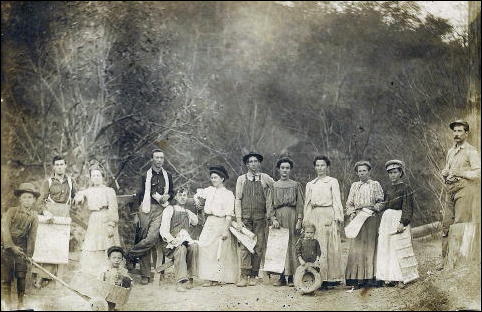 2012 is the 200th anniversary of the Orma Methodist Church is June 24. In 1907 a community group gathered to wallpaper the church. SHOWN: pulling wagon is Roscoe Meadows with Anna Groves in wagon; man on left is Rexie Carpenter with wallpaper; man of right is Frank White; woman on left is Carrie Conley; man in middle with wallpaper in hand is Ed Wears; Others in photo Ermal Groves, Corrie Groves, Ella Groves Carpenter, Clara Wears Bishop, Esther White, Mory Keith, Dovie Sheppard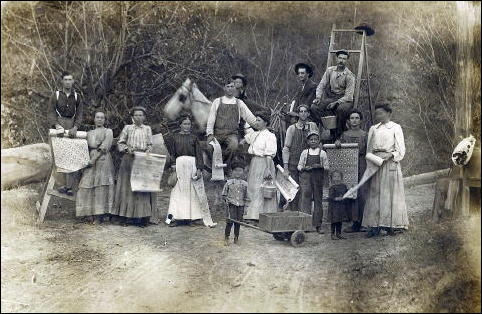 1907 church photo, Judson Newell in front of horse
The Orma Church has stood the test of time for 200 years as it celebrates its 200th anniversary on June 24th with a celebration.
Dozens of Calhoun's rural churches have closed their doors during the last half century, and many are struggling to stay open.
The closures are mostly because of shifting population and modern transportation. Residents since the early 1800s frequented their nearby church, all of them being the centers of their community.
Despite many challenges and a dwindling congregation, the Orma Methodist Church has managed to keeps its door open, although attendance on Sunday has sometimes fallen to less than ten people.
The church has continued to have "dinner on the ground" on Memorial Day, an event once frequented by many Calhoun families that returned for the event.
Joining the churches going dark, many of Calhoun's cemeteries are growing up as family members for earlier generations have departed this life, and no funds are available to keep them mowed.
See ORMA CHURCH CELEBRATING 200 YEARS - A Special Homecoming Celebration Slated