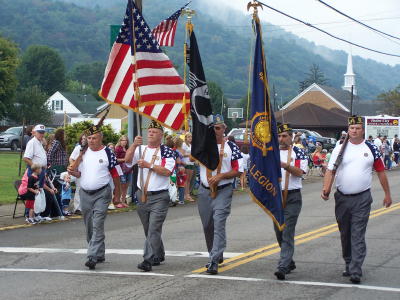 Local American Legionaries lead Paden City parade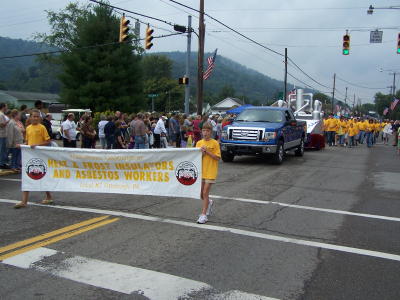 Ohio River families march for part of the American Dream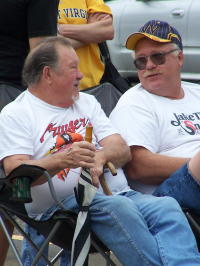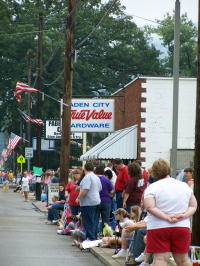 Folks turn out to honor America's workers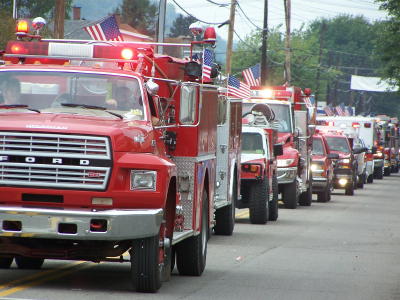 An endless line-up of Ohio Valley fire companies
By Bob Weaver 2009
While Massey Coal hijacked Labor Day with its huge million dollar rally, it seemed timely to attend a real Labor Day parade in Paden City West Virginia.
It was the 61st year for the multi-day event honoring working people, with the highlight being a parade on the town's long Main Street, better known as State Rt. 2
Paden City, one of WV's towns that is a little schizophrenic because the municipality rests in two counties, Tyler and Wetzel, there was a battle to keep its' local high school.
Lots of the parade folks displayed signs against their community school being consolidated.
Minutes before the big parade started, spectators appeared by the droves, many carrying banners and passing literature honoring the American worker.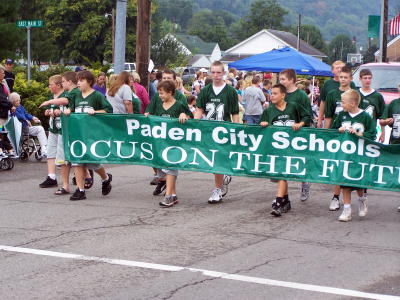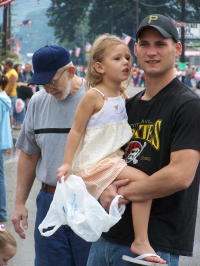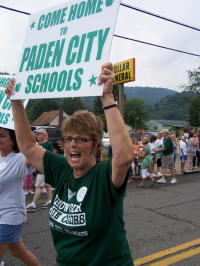 Community members work to save Paden City High School
The principal message, likely lost in the Massey sponsored event in Logan County which seemed focused on guns, wages have been stagnant for years, benefits have been reduced, retirement marginalized and health care benefits have continued to disappear.
Even health benefits were being taken away from tens of thousands of retired WV miners by WV coal, had it not been for government intervention.
Two men, sitting in lawn chairs to view the parade, said there is rarely a whimper about the millions and millions of jobs that have been globalized to cheap foreign labor.
It was encouraging to see people standing up for their families and their community.
Editor's Note: The Wetzel School Board decided to allow Paden City High School to remain open.