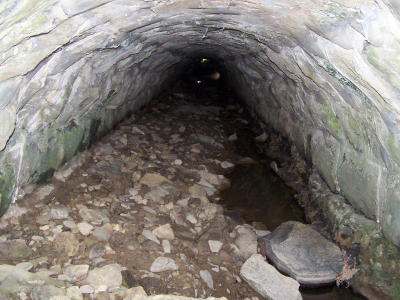 View through stone tunnel under Pine Creek playground
By Bob Weaver
The Herald has recorded and photographed many of the stonework projects built during the Great Depression, mostly by Calhoun's Work Projects Administration [WPA] workers.
The Pine Creek School tunnel under the school's grounds is added to the list.
The tunnel was built to increase a flat for the school's playground, carrying water from a side stream into Pine Creek.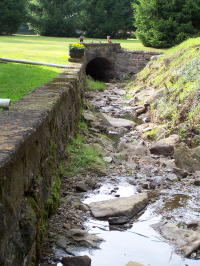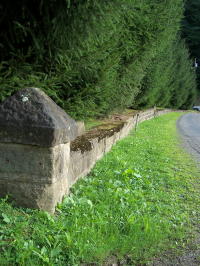 Entry trough to tunnel under playground;
stone wall built along Pine Creek Road
If Walls Could Talk Part Part Two
Stone Walls Would Speak Of Joe Janerio
The Stone Walls Of Arnoldsburg - Depression Era Works Holding Forth