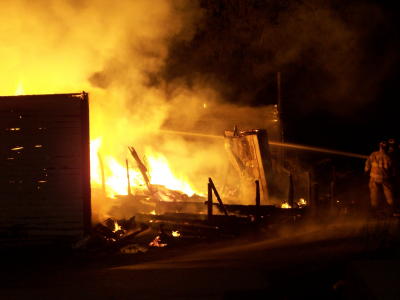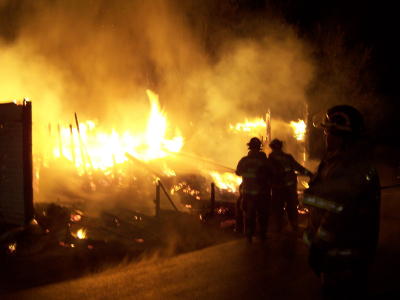 Fire destroys an old Creston landmark
2008
The last of Creston's old landmarks burned to the ground early Monday morning - the Creston Store.
"It was roaring fire," said a Creston resident, the old wooden structure quickly incinerated, with paint melting on a nearby garage. The fire did not spread to other nearby structures.
It was suspected arson.
The store had been re-opened and closed a number of times during the past 25 years, but has been vacant for a number of years. The building was once used by the Masonic Lodge.
The building was among the early structures that dotted the landscape in the village's heyday, which lasted through the 1930s.
Creston was once a stopping place for riverboats on the Little Kanawha, a place that had hotels, stores and shops.
The Grantsville VFD responded to the fire as mutual assistance for the Elizabeth-Wirt VFD at 12:46 a.m.
There was no immediate cause given for the fire.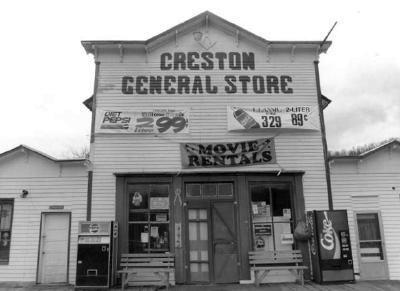 The store was resurrected a number of times ...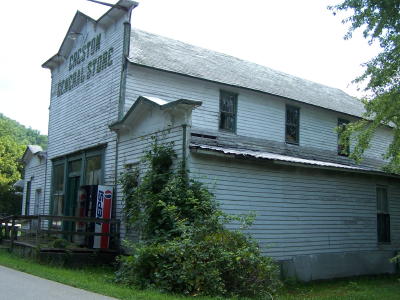 ... and stood empty for several years