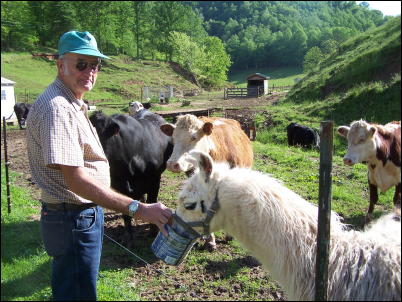 2008 - Fred the Llama becomes excited when strangers
arrive, wanting their immediate attention, with
Fred quite willing to give attention in return, said
Arnoldsburg owner Ray Hall (now deceased). Hall purchased
the three-year-old lama and placed it with his cattle. He wasn't all that nice to family members, doing the regurgitation spray thing. He has since gone on to lama heaven.