Re-Published from 2007

Editors Note: Weaver died at his Virginia Beach home in 2014, leaving behind an abundance of deer hunt and deer camp memories.

Former Calhouner and Red Devil football coach Don Weaver said "This is the first time in 50 years I have failed to go to deer camp," returning to the county from Virginia Beach.

Don moved to Virginia Beach many years ago to continue teaching and coaching.

"I've always looked forward to the company and fun," he said, reminiscing about deer camp tales and the people he has met.

"Sometimes there was so much laugher at the camp, the noise would echo in the hollow off Pine Creek," recalling there would be 25 or 30 people, many sleeping on the floor.

"I stayed at Giff and Myrtle Weaver's before I built my camp. Myrtle would feed dozens and dozens, one of the best cooks ever," saying he once stayed in the Weaver's cellar house.

During the night a stuffed skunk fell out of a closet, causing him to flee the room in fear of what was going to happen next.

Don said one of the first hunters (term loosely used) in the 50s was his father-in-law Tom Jones. Jones would come from Walton to Hur with his home-made camper on the back of his Ford truck.

"He did little hunting, while being supplied with liquid refreshment. He was once stuck for a week on the Weaver farm during a two-foot snow, with Southern Comfort runs being made from Spencer to survive the frigid blizzard.

"It was so cold outside, he drilled a hole in the wooden camper to relieve himself. Tom was a creative man, could build anything."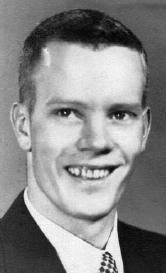 Franklin Donald Weaver, son of the late Franklin and Mabel Rothwell Weaver, is a U.S. Army veteran, a former football coach at Calhoun High School, now retired from Virginia beach schools, married to Ruth Jones Weaver, they have one daughter, Jennifer
"It got so cold in that camper that a bottle of Merthiolate froze and burst, dropping red liquid on his head, awakening him. He thought he was hemorrhaging and went for help."
The Calhoun deer hunt got bigger in the 1960s when a number of friends of Ron Griffith from South Carolina started coming. Ron married Don's sister, Doris.
During the 70s an Ohio crew joined the hunt, mostly Dale Gainer and his friends from Ford Motor Company. Dale married Don's sister Gladys. Don then purchased the old Willie Ball farm and built his hunting cabin in 1986.
Don Weaver's Deer Camp Highlights:
GIFF WEAVER - Best shot, downed a big buck at 150 yards with a shot right between the eyes.
GREG HARVEY - Downed a deer on his first evening with an incredible shot from one ridge across a hollow to another ridge.
LYLE KERBY - Always hit what he aimed at.
COMMANDER WALT SAWHER - Best hunter, always got all the deer he had permits for.
DALE GAINER - Worst shot, uncontested, once shot out his own windshield and once shot 10 times at a doe, the only thing that fell was a two inch sapling.
"Much has changed since those first years when would-be hunters would get excited about seeing a deer track," said Don.
"The deer hunt has been something I have always looked forward to and enjoyed," he concluded.