By Bob Weaver 2002

Today is the funeral of Lorentz C. Hamilton, Jr., the last of a long line of Hamilton men who played a significant role in the history of Calhoun County since its creation in 1856.

Known affectionately by most Calhouners as "Boxcar," he was a public man and a practicing attorney.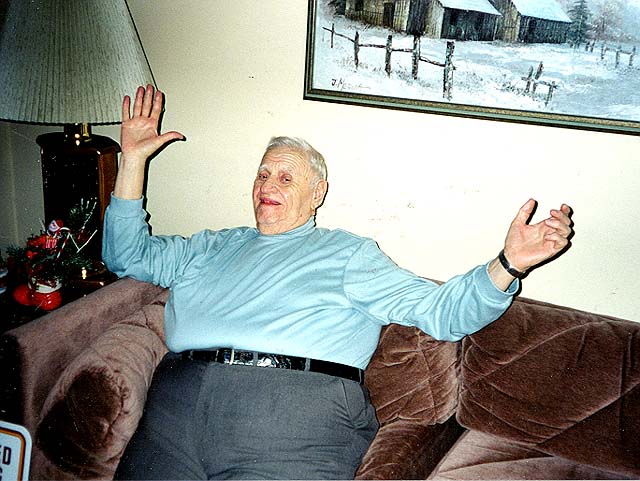 Lorentz Carr Hamilton, Jr. "Boxcar"
Beyond being a really decent man, my affection for him was his historical soul, his constant sense of people, place and time.
All events which happened, large or small, he told the little story connecting it to the greater fabric of life in Calhoun County.
Several years ago, I think on the phone, we talked about the peculiar nature of Calhoun and Appalachian people, those who live an admirable distance from the swirl of larger cities.
He said most people, when asked where they are from, will give the name of their town of origin. "But if you are from here - people will just say they are from Calhoun," he said.
Unfortunately, these years later, there is much less being connected.
We talked about connecting questions people ask each other upon meeting. The burning question in the hills, until lately, is "Who are you?"
We want to know your family name, your roots. Are we related by blood, marriage, village or politics?
Did our families fall out years ago, or have we been on pretty good terms.
In urban life, or 21st Century life, we are more concerned about what people do for a living.
So, as Lorentz Carr Hamilton, Jr. is laid to rest, some of the "who" question may go with him, but many of us will continue to have an appreciation for the lives and times of the Hamilton clan.
Hamilton will be remembered for his vision of creating Heritage Village at Calhoun Park.
HERE COME THE HAMILTONS
The first to come to Calhoun County was John M. Hamilton, who was a member of the United States Congress.
After he was admitted to the Bar he came to Grantsville in 1877 to practice law with his brother-in-law R. G. Linn.
Hamilton was prominent man, known throughout West Virginia as a business, civic, political, fraternal and religious leader, in addition to being a practicing attorney. Only last week we acknowledged him as the first President of the Calhoun County Bank.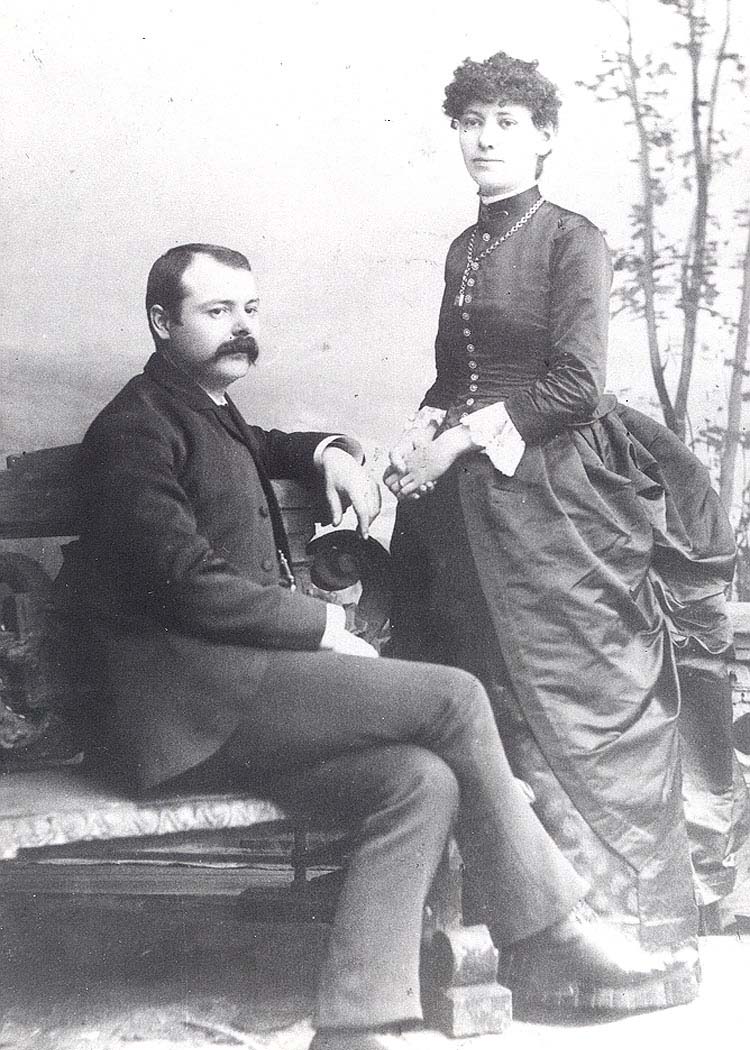 John M. and Minnie Cook Hamilton
John Hamilton married Minnie Cook in 1885, and they had 15 children, including Lorentz C. Hamilton (1887-1954), Robert Linn Hamilton (1888-1943), William Hamilton (1890-1914), John Hamilton (1892-1971), Clifford Hamilton (died at six months), George Hamilton (1884-1947), Edwin Hamilton (1896-1937), Victor Hamilton (1896-1918), Hope Hamilton Fetty (1898-1975), Minnie Hamilton (1900-1981); Mary Susan Hamilton Morgan (1904-1973), Richard Hamilton (1902-), Wilson Page Hamilton (1905-), Howard Hamilton (1908-1950), Grace Hamilton Long (1912-1962).
The Hamilton children, many remaining in Calhoun County, became fixtures of community life, and embarked on admirable occupations and causes in social, business and political life, not the least being the memorable rural health nurse, Minnie, whose name was placed in her honor on the local health center - Minnie Hamilton Health Care.
Minnie, along with brother, John and sister Grace Hamilton Long and her daughter, Virginia, continued to live in the huge family home located just above the old Grantsville Grade School. Virginia married Vearl Haynes, the son of a longtime state trooper.
Another son, Victor, was killed in combat in 1918 while serving with the U.S. Army in France during WW I.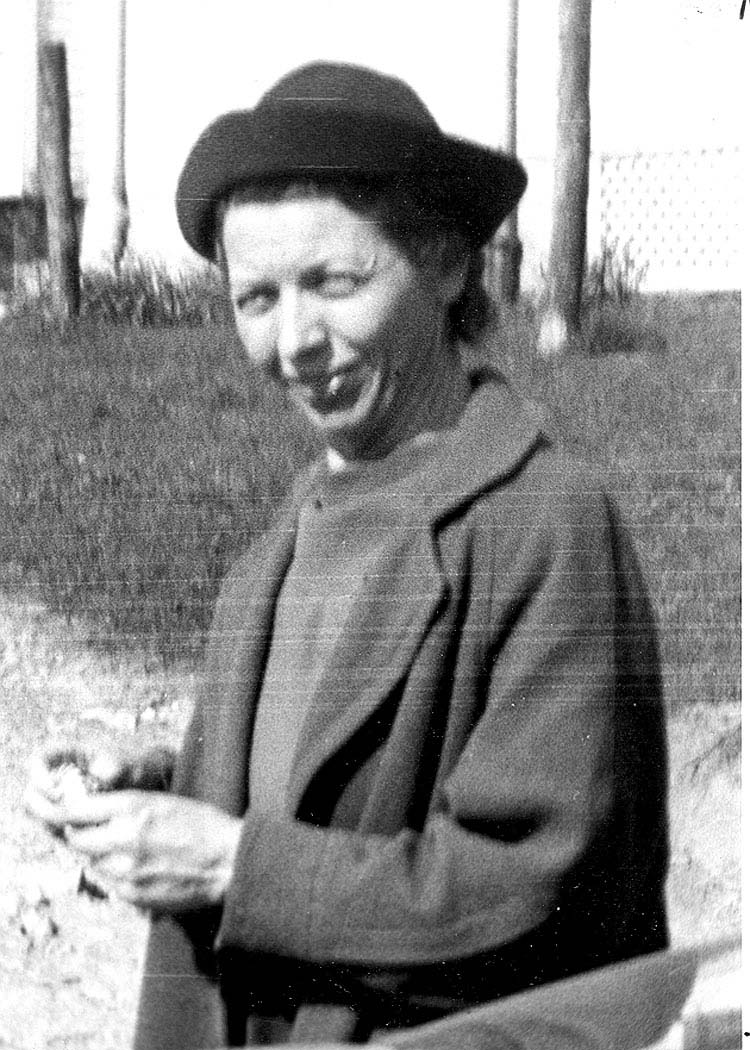 Minnie B. Hamilton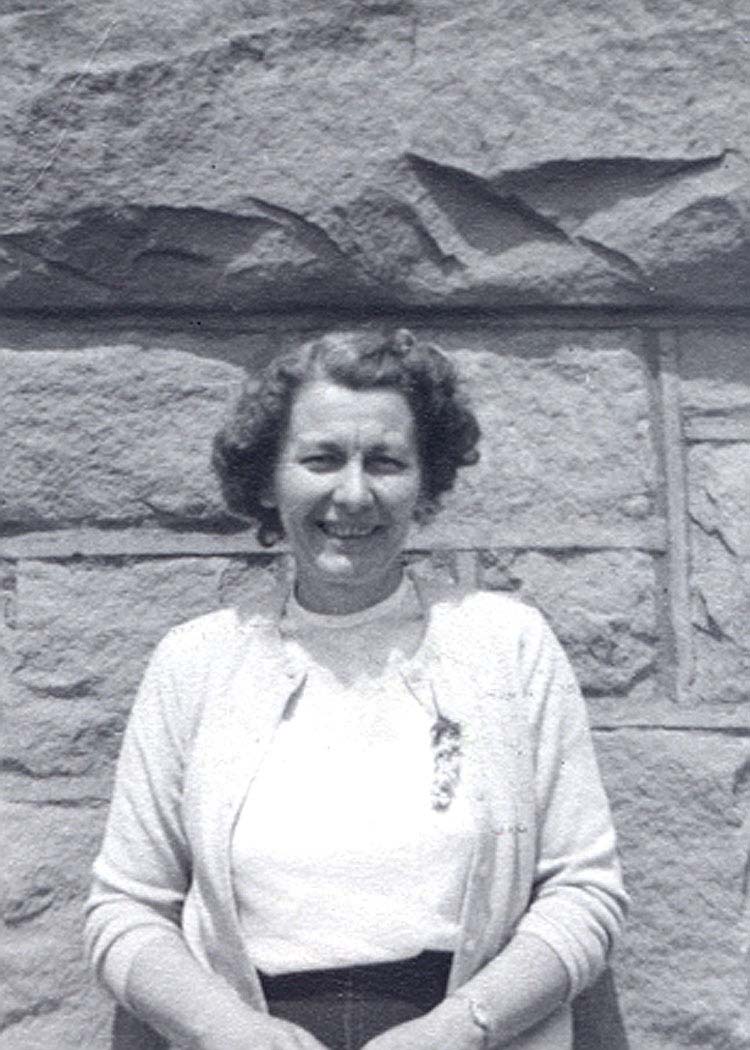 Grace Hamilton Long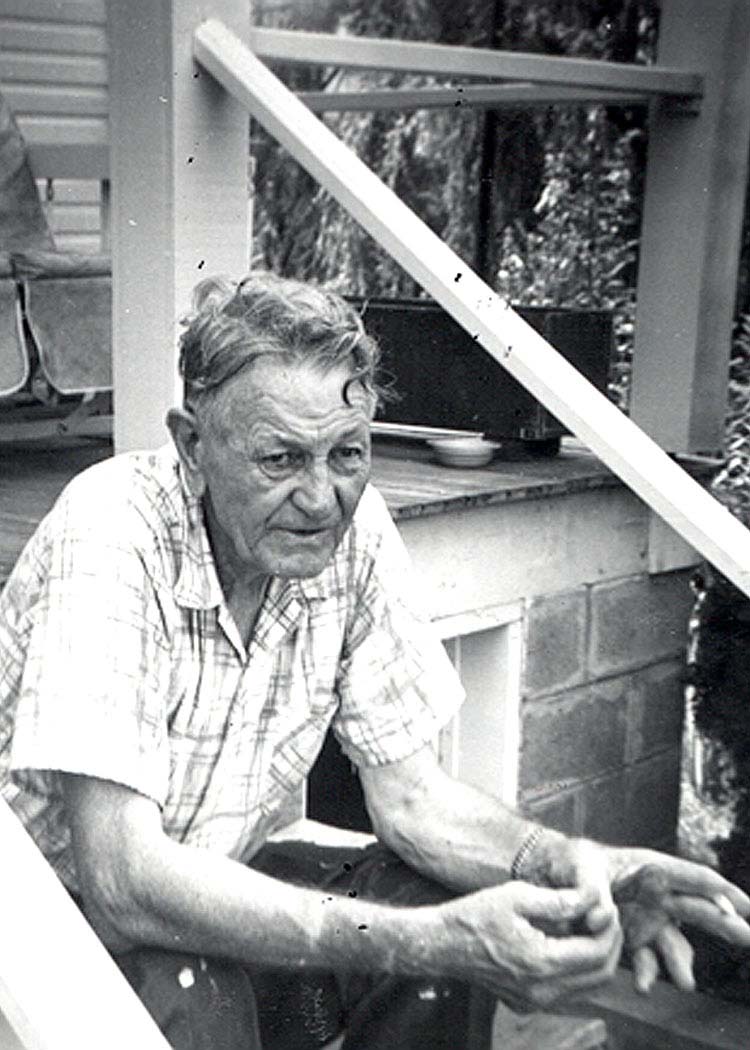 John Hamilton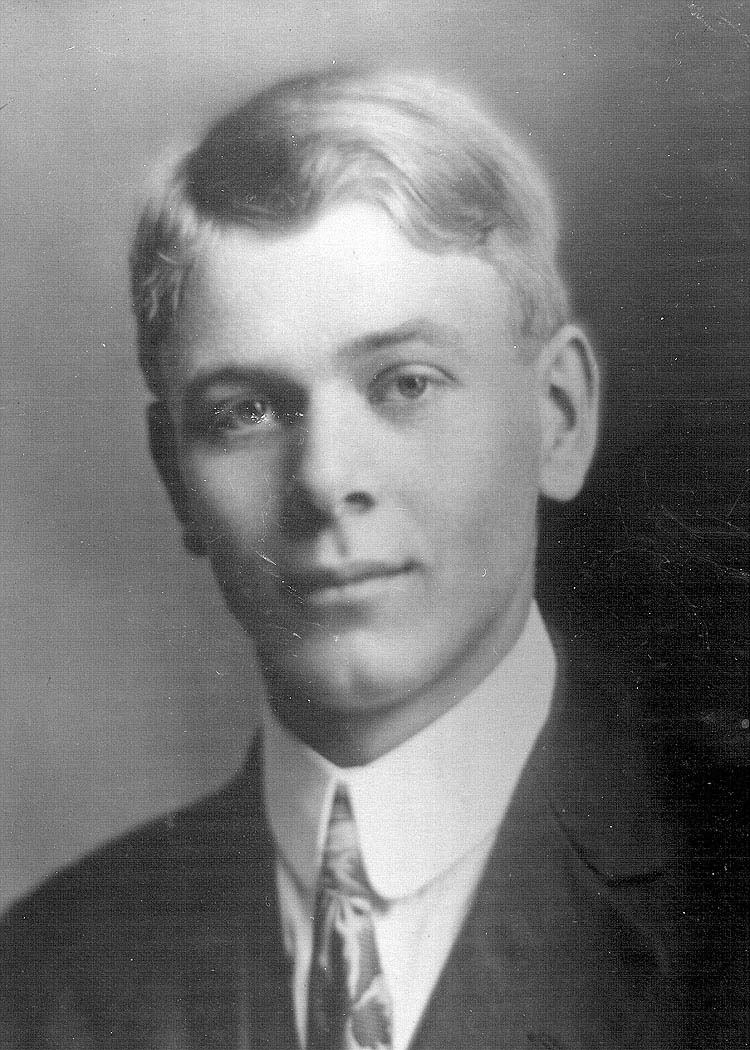 Another of John M. and Minnie's children, Lorentz Carr (Sr.), married Nelle Dodson and they spent their married life in Grantsville where he distinguished himself as an attorney.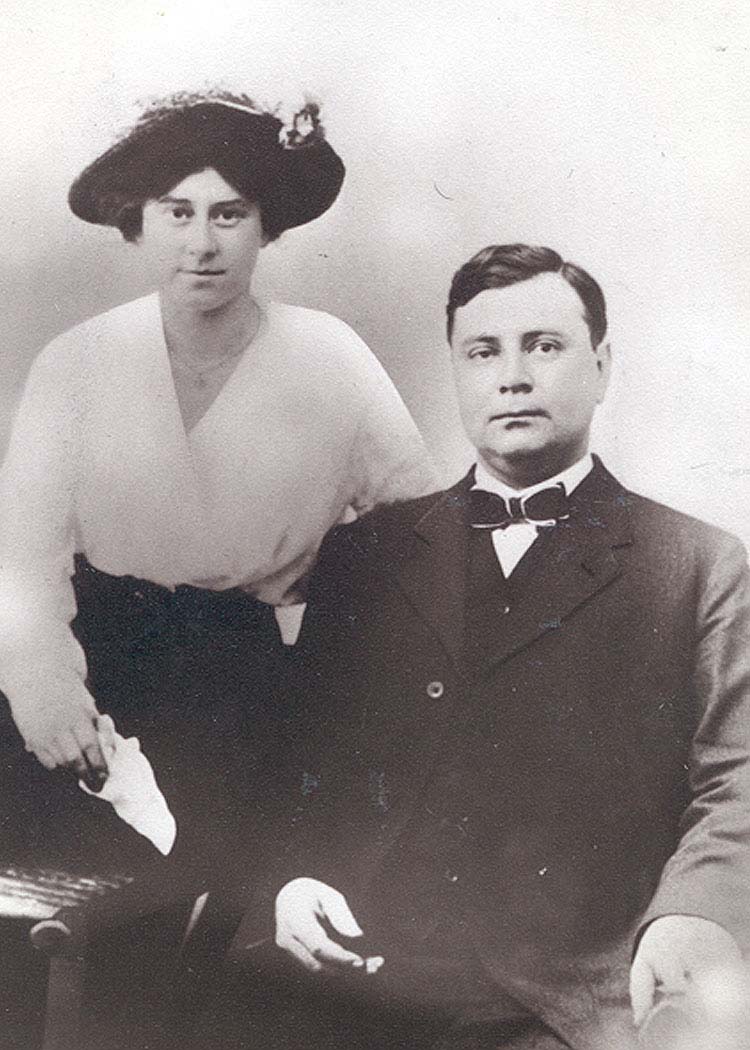 Lorentz Carr, Sr. and Nelle Dodson Hamilton
Lorentz and Nelle were the parents of two sons, Lorentz Carr, Jr. and Victor, both of which entered the practice of law.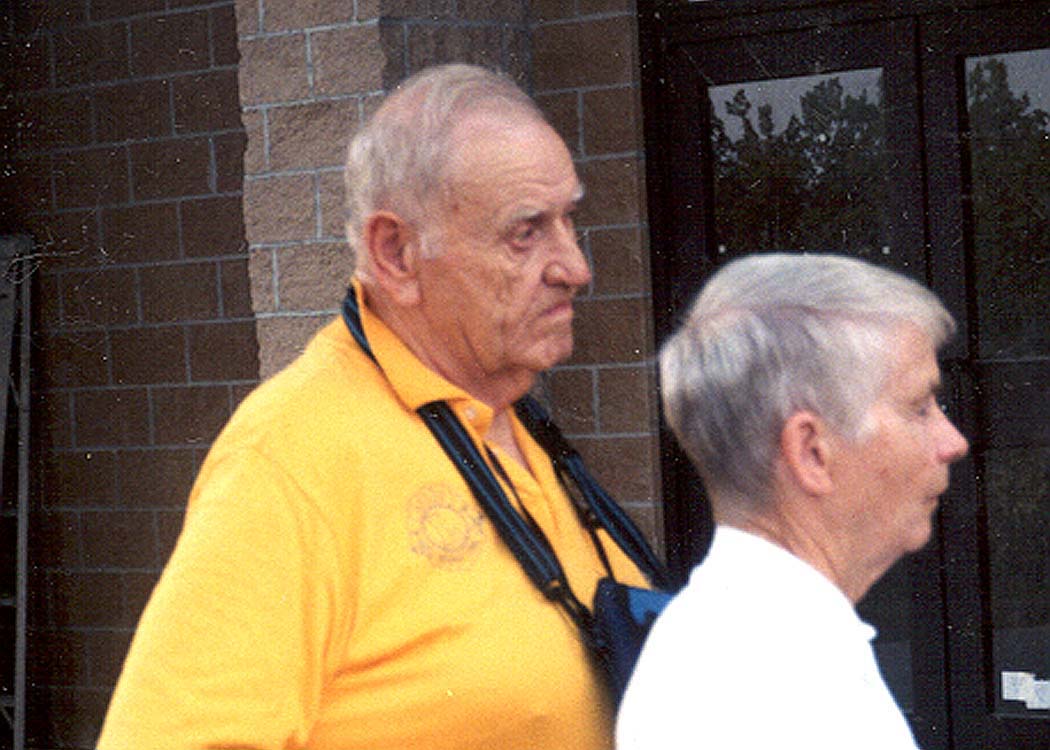 Lorentz Carr, Jr. and Sue Pruett Hamilton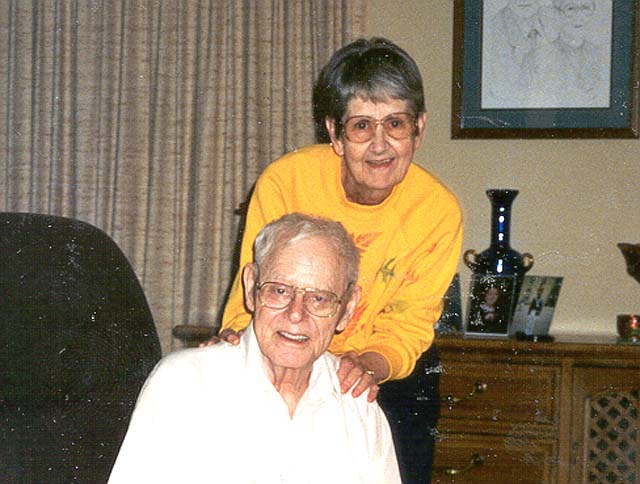 Victor and Helen Kight Hamilton
Saying so long to "Boxcar," we would hope to remember the lives of the Hamiltons of Calhoun County.