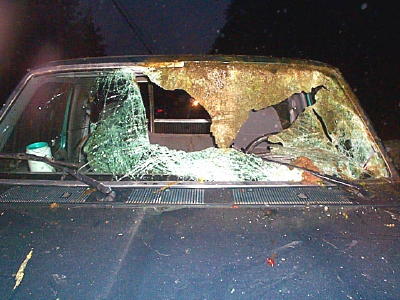 Deer goes through cab injuring man
Republished from 2001
West Virginia leads the nation in vehicle crashes with deer.
A Wirt County man had a close encounter with a deer on Rt. 5, one mile west of Grantsville early Monday morning.
After another vehicle struck the deer, it plunged through the windshield of a truck and through the rear window
Allen Ballentine, 47, of Elizabeth was taken to Minnie Hamilton Heath Care Center for treatment of injuries after the 6:21 a.m. accident.
Deer goes through rear window
A volunteer fireman said "It was a mess." The car that struck the deer was a late-model Mercury Sable. It received damage to the left front.
Calhoun EMS responded with the Grantsville Volunteer Fire Department.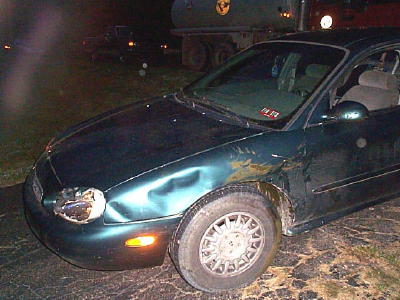 Mercury Sable struck deer first, damage to left front