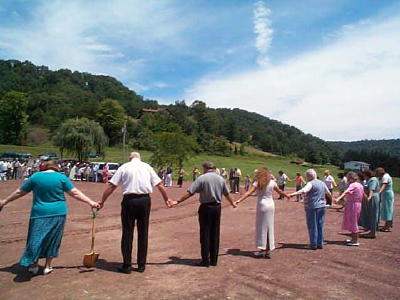 Blessing the ground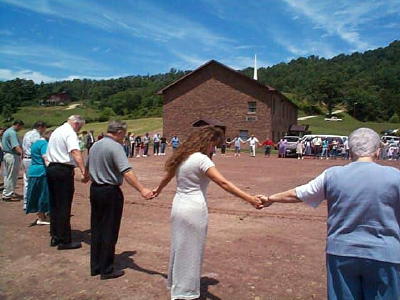 Ray Holbert leads prayer
First published July 24, 2000
A large crowd, mostly parishioners, attended the groundbreaking for a new addition to the Brooksville Baptist Church. Shovels got shoved into the earth as a symbolic gesture for launching the project, and people joined hands in a large prayer circle to bless the land. It will be called a Family Life Center.
Pastor Dr. Jerry Scott talked about the ambitious project, which will include a full size gym and multi-purpose room, eight classrooms, kitchen facilities, locker room and rest rooms. Dr. Scott said the church has outgrown its quarters.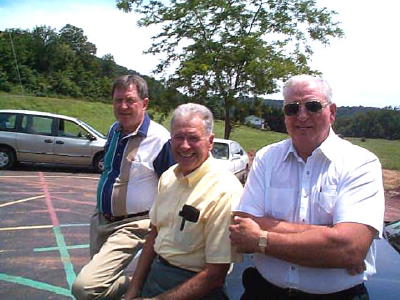 Jim Stump, Francis Cain and D.G. Chadwell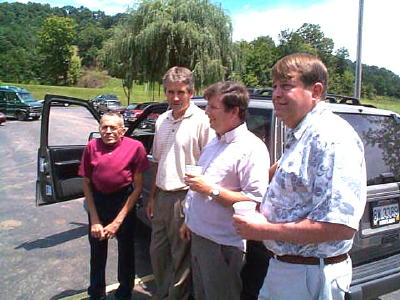 Roydice Williams, David Cain, Jeff Marks and Ray Holbert
The new facility is expected to be widely used in the community, he said. It will be made available to other community churches or organizations.
The building is expected to be on site by late October, with inside work to be done over the winter months.
The Brooksville church continues to break attendance records. - Bob Weaver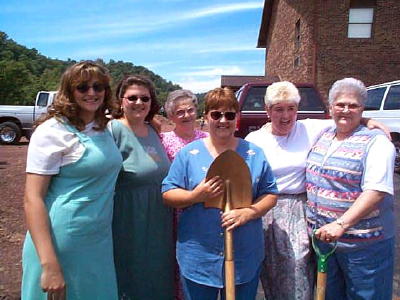 Tiffini Tingler, Barb Tingler, Leona Yoak,
Sue Williams, Teresa Scott and Oleta Ferrell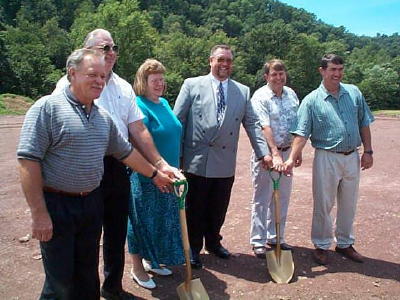 Rev. Jerry Scott leads ground breakers
Crowd attends ground breaking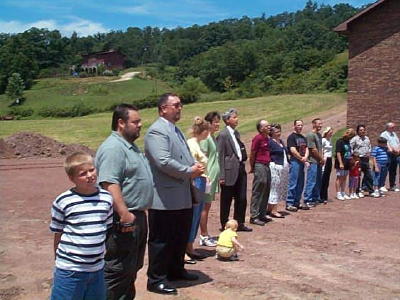 Rev. Scott shares vision