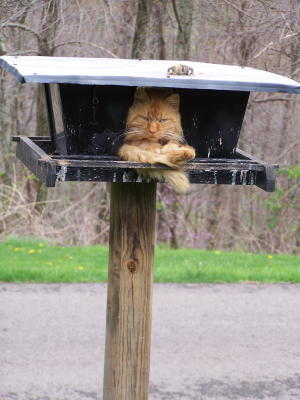 As bird feeding time is arriving, we at the Herald reflect on our long-gone cat Mini-Me.
Mini spent endless hours loafing around or sitting inside the bird feeder that attracted a multitude of feathered creatures every day.
Not to worry, Mini never captured a single feathered friend, but not because he lacked the patience to wait ... and wait ... and wait.