Dr. Vazquez Died In 2011

By Bob Weaver 2004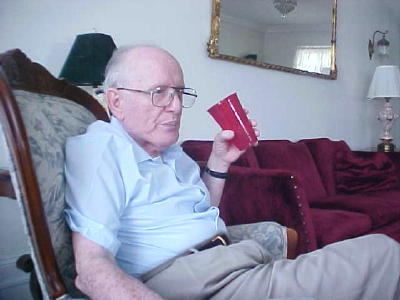 Dr. Vazquez said there were many miracles back then,
"I wish I could remember them all"
Dr. Joseph Vazquez left his medical practice in Grantsville 28 years ago, but "Grantsville was always my love."
Dr. Vazquez practiced medicine in Calhoun from 1963-76.
The 74-year-old family practice physician, now retired and living in Georgia, said he was the only doctor practicing at the old Calhoun General Hospital for a one year period.
"There were days when I thought the (over) work would kill me," he said. He thought about the struggle to keep practicing a few years later when his health deteriorated and he required some heart by-passes.
"I was seeing 40 patients a day, delivering babies and working at the hospital," during those years, with only a few days away from the practice."
He said office visits were $3 and delivery services for a baby was $25. "I still made house calls and stuck with those patients who really needed care," recalling an event with local resident John David Stump.
"John David was in a really bad accident, rupturing his liver," recalled Bernadene. "It was a time when everyone came together to save his life." Dr. Vazquez said emergency surgery was a necessity before he could be sent to WVU. "We had a surgeon who did what it took. He was a real miracle."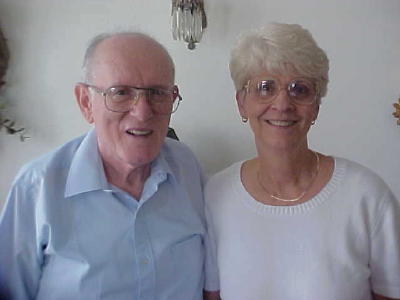 Grantsville resident Helen Stemple Johnson,
a former receptionist, visited the Vazquez family yesterday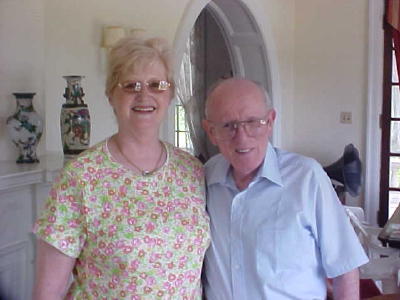 Bernadene and Joseph "It was a wonderful part of our life."
"There were many miracles, certainly without the technology we have today," said Dr. Vazquez, who recalled the first defibrillator in the county, purchased by the hospital auxiliary. "We would sit-up with patients all night when they were critical."
"I really liked the hippies who were coming to Calhoun back then," he said. "They were really bright people."
He later practiced in Florida and Georgia. "We were in the south when doctor's waiting rooms were still segregated. We were the first in our community to have one waiting room for blacks and whites, and people eventually respected us for treating everyone the same."
He and his wife Bernadene Rowh Vazquez, their children and a large number of their extended family are spending a week at the McIntosh Mansion in Spencer.
"It has been a wonderful place for all of us to meet," said Bernadene, who is the daughter of a well-known Methodist minister Rev. Stanley Rowh, who once served churches in Calhoun, Roane and Gilmer Counties for 35 years.
Rev. Rowh, who was married to Dorothy Pringle, pastored Sand Ridge and Stony Point Churches in Calhoun.
Dr. Vazquez and Bernadene were married in 1969. They have twin daughters, Valarie Delaporte and Veronica Bennett of Florida and sons Anthony and Andrew of Georgia.
The Puerto Rican native was the youngest student to graduate from medical school in that country in 1954. He was 23. "I had been double and triple promoted in public school and the state gave me a full scholarship," he said.
Bernadene has three sisters, Evelyn Kukec of Norton, Ohio, Ilene Bleigh of Beckley, Marge Marshall of Spencer, and a brother, Darrell of Cuyahoga Falls, Ohio, who are visiting at the McIntosh Mansion.
"We remember so many wonderful people from Calhoun," said Bernadene, "many of them now deceased."
"It was a wonderful part of our life," concluded the doctor.