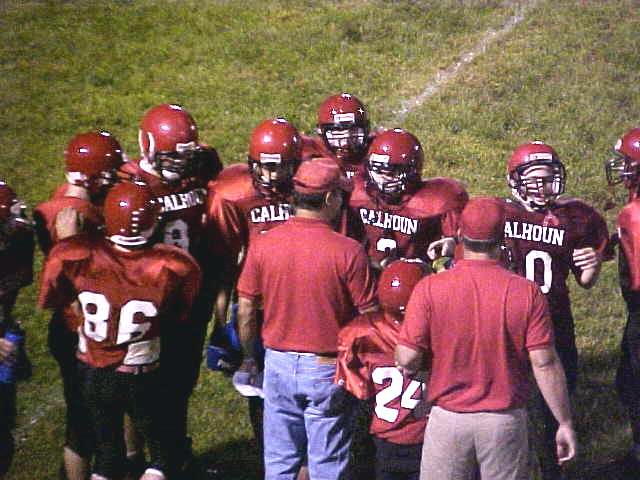 It's decision time football tonight for Calhoun Middle School(5-1) as the local team faces Clay at Mt. Zion. If Calhoun wins they will be going to the playoffs.
"It will be a very aggressive game," said coach Richard Welch. "We're hoping lots of folks will come out and support out players."
If Calhoun wins tonight they will be facing either Braxton or Richwood in the play-offs on November 1.
Welch says usually Clay puts it out to defeat Calhoun, but this year we have a bigger team which gives us "a slight advantage."
Thursday is also recognition night for the team.
Middle School roster includes Matt Houchin, Jeff Goodrich, Derek Brannon, Ryan Hardman, Nick Stevens, Caleb Hart, Chance Hardway, Gary May, Jeremy Conley, Zach Yeager, Travis Godfrey, Jesse Keesler, Allen Carpenter, Roman Rader and Randy Brannon.
Coaches are Richard Welch and Jeff Houchin.