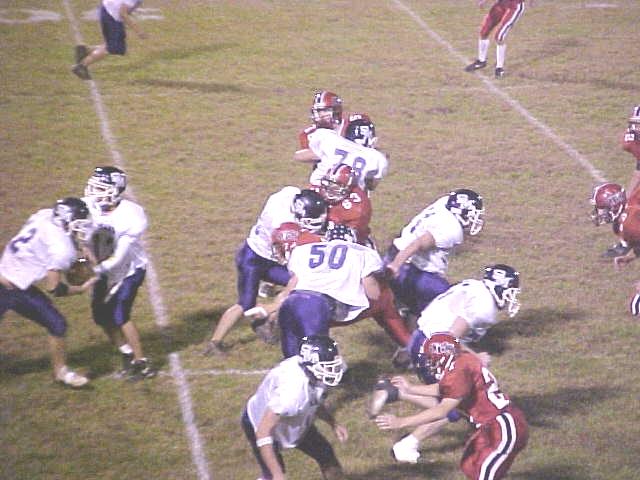 By Gaylen Duskey, Sports Editor
Homecoming games are a dangerous time for good football teams. Sometimes good football teams start looking past the game to the post-game dance or something - it is easy to become distracted.
Calhoun County found a way to avoid the distraction by unleashing an awesome running game to go with a stifling defense in handing St. Marys, the 15th-ranked team in Class A, a 25-12 setback.
And it wasn't that close.
Had not Calhoun made some mistakes to allow St. Marys two easy scores … the scoreboard would have reflected the statistics.
Eric Metz and Justin Price led the way for the Red Devils. Metz had 202 yards on 30 carries while scoring touchdowns on runs of 20 and 25 yards. Price added 188 yards on 22 carries with touchdown runs of six and 10 yards. Overall Calhoun had 384 yards rushing while adding 44 more passing for 428 yards total offense against the Blue Devils.
The Calhoun defense was nearly as impressive as it held St. Marys to 89 yards total offense, including an overall minus 10 yards on the ground.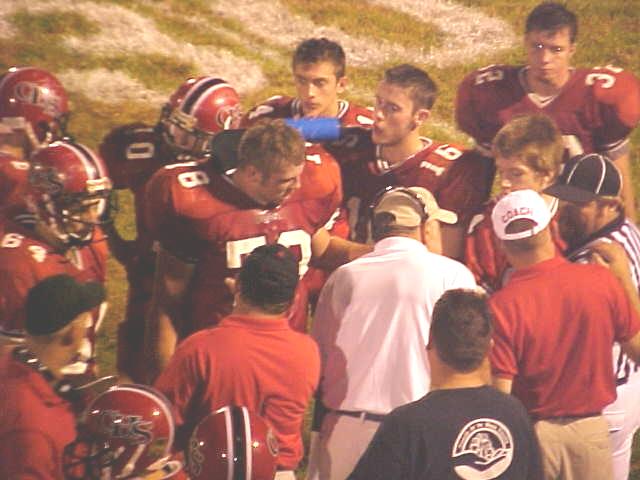 St. Marys' defense scored one touchdown when Caleb Enright blocked a Calhoun punt and raced 38 yards for the score. The Blue Devils other score came on an 11-yard run by Dylan Hashman following a pass interception.
The Red Devils also coughed the ball up twice on fumbles and were plagued by penalties, being whistled 15 times for 145 yards.
The penalties and the turnovers, along with the ankle injury suffered by all-state candidate Marcus Davis, were all that tarnished what was otherwise an outstanding game.
Calhoun, now 4-3, travels to Roane County to play the Raiders, 5-2 following an upset win over Clay County, this coming Friday night.
The game will be carried live by WVRC-FM in Spencer starting at 7:30 p.m.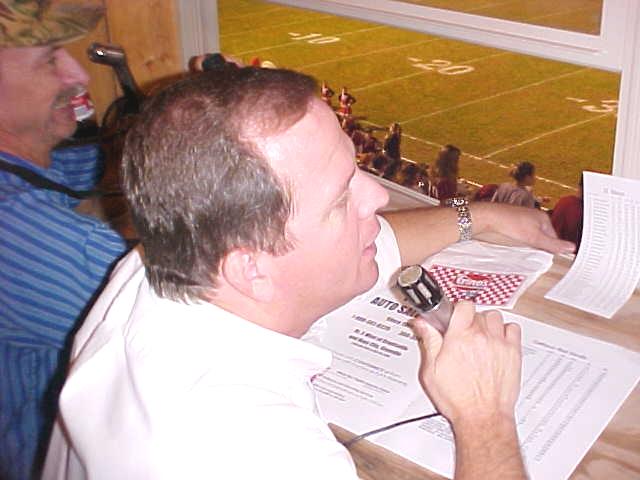 The Voice of the Red Devils - Rick Fitzwater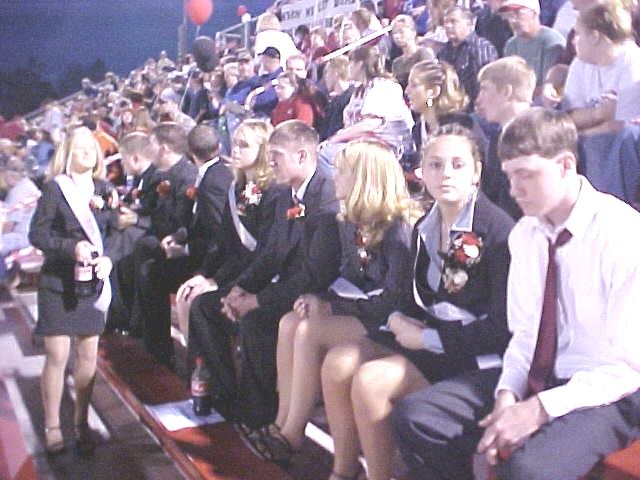 Homecoming Court cheers for the winners