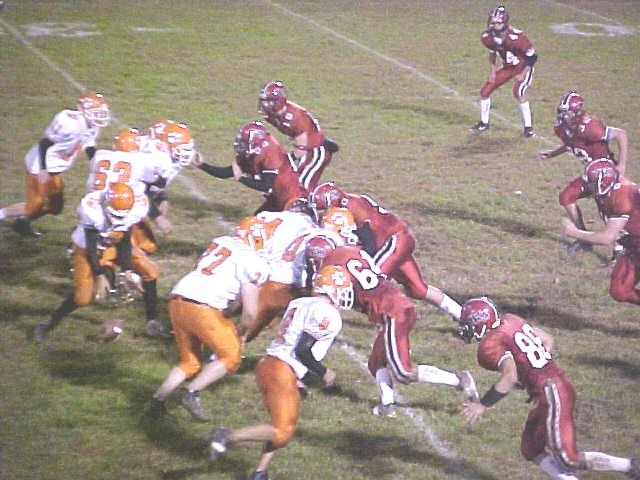 Calhoun tromps win, breaking losing streak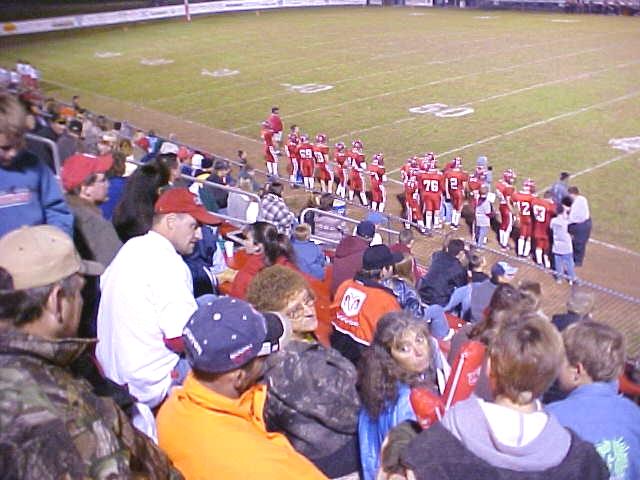 Calhoun fans have a great football night
By Gaylen Duskey, Sports Editor
Eric Metz scored three touchdowns and Calhoun's defense held Wirt County to minus yards to break a three-game Red Devils' losing streak with a 31-0 victory Friday night.
The Red Devils played their best defensive game of the year in holding the Tigers to minus 34 yards total offense. Wirt County had minus 66 yards rushing and 28 yards passing.
The Red Devils were buoyed defensively by the return of tackle Dustin Carpenter, who had missed most the last two games with a knee injury. Carpenter teamed with Chris Boone at the tackle spots to thoroughly stymie the Tigers' attack. They, along with Justin Ramsey, were especially rough on Tigers' quarterback Jonas Phares, sacking him several times.
While The Red Devils' defense was shutting the door on the Wirt offense, Metz and company were having their way offensively.
Metz, who also had a pass interception he carried from Calhoun territory to inside the Wirt 10-yard-line, scored on runs of 15, 8 and 7 yards. Overall he had 77 yards on 17 carries while 23 more on a pass reception.
Quarterback Zach Houchin scored Calhoun's other touchdown from four yards out.
The Red Devils also had a 25-yard field goal by Derek Roberts.
Roberts also had a good all around game with two receptions for 44 yards and one run for 11 more.
Houchin had one of his best passing games of the season completing 8 of 16 passes for 146 yards, including a long 45 yard completion to Paul Goodrich on the Red Devils' second offensive play of the game.
Overall Calhoun had 318 yards total offense while hammering out 13 first downs.
With the win Calhoun goes to 3-3 on the season while Wirt drops to 1-4.
The Red Devils will play host to St. Marys, a 61-2 loser to Williamstown, next Friday night in the homecoming game.
The game will be broadcast via tape delay on WVRC-FM in Spencer.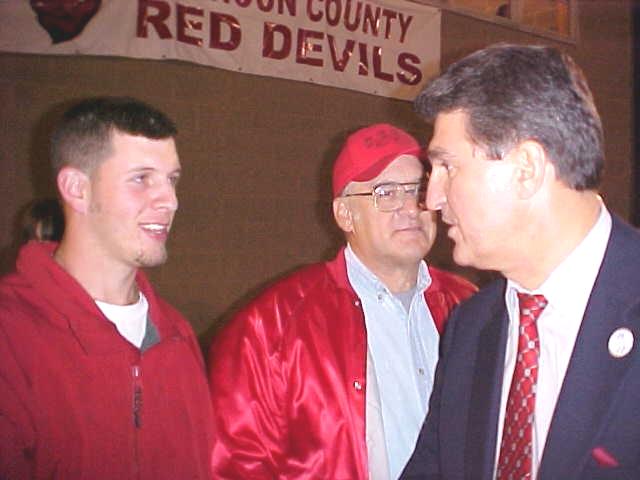 Sec. of State, Joe Manchin, Democrat candidate
for governor, visits with fans after "flipping the coin"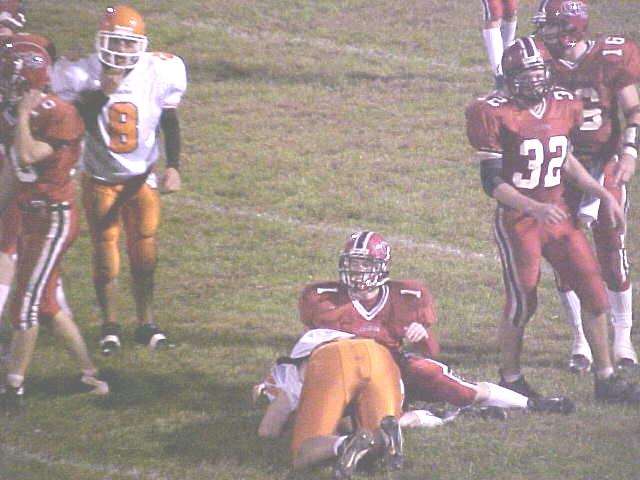 Calhoun had 318 yards total offense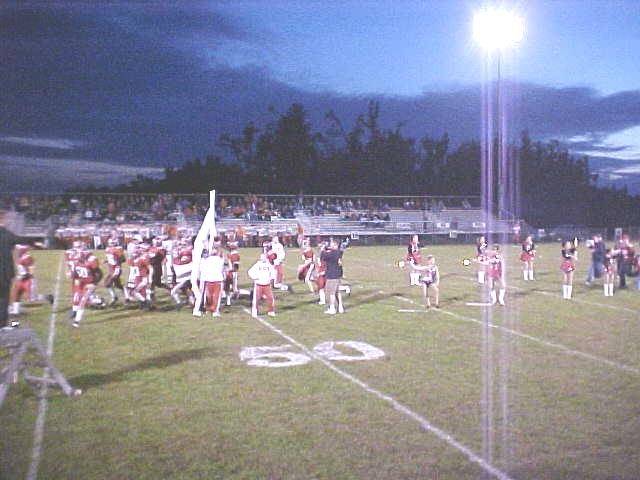 A perfect weather football night at Mt. Zion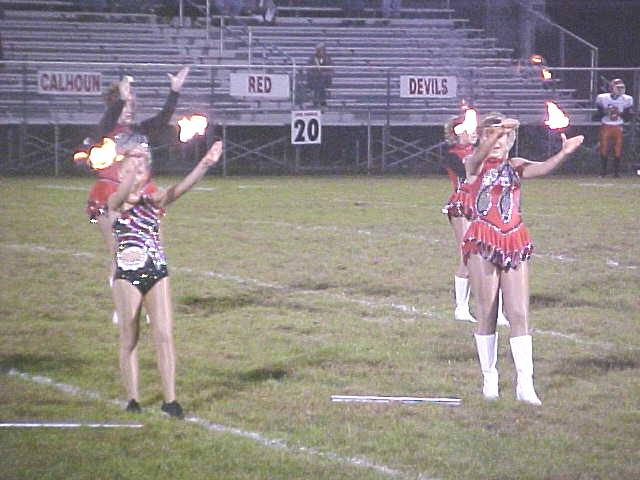 Red Devil twirlers "light up the night"