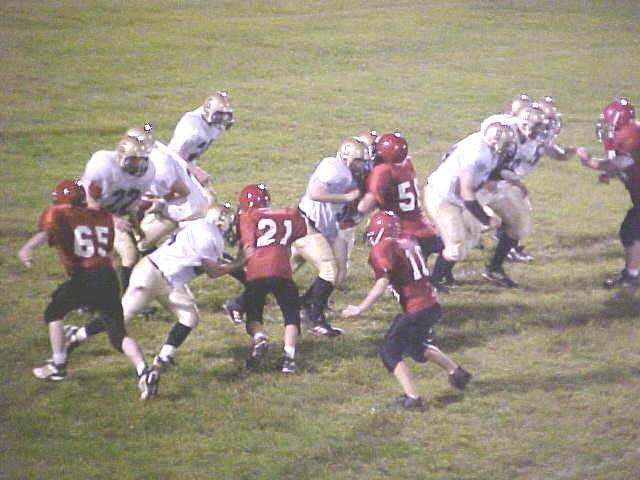 Calhoun Middle is on a roll...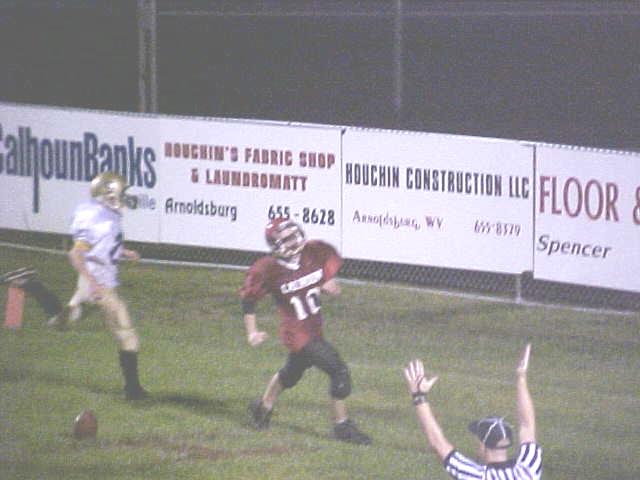 Goodrich crosses the magic line
Calhoun Middle School thumped Roane County last night 40-14 at Mt. Zion for the second win of the season.
Last week the team beat Doddridge.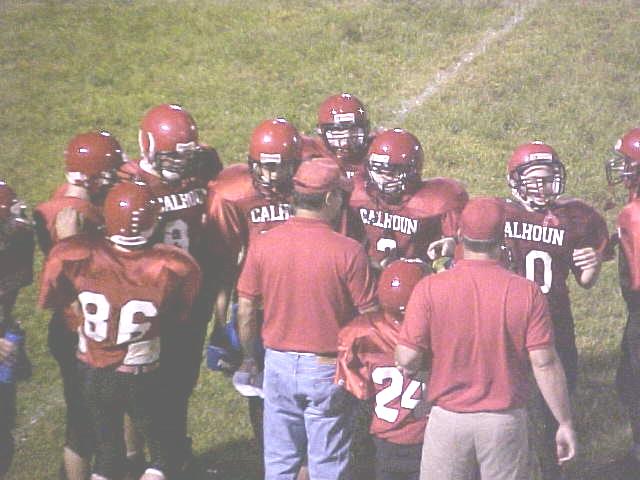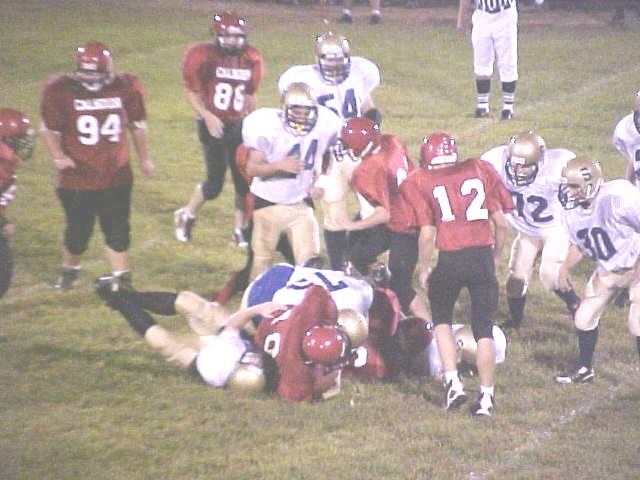 Middle School Roster: Matt Houchin, Jeff Goodrich, Derek Brannon, Ryan Hardman, Nick Stevens, Caleb Hart, Chance Hardway, Gary May, Jeremy Conley, Zach Yeager, Travis Godfrey, Jesse Keesler, Allen Carpenter, Roman Rader and Randy Brannon.
Coaches are Richard Welch and Jeff Houchin.
Next week the team plays Gilmer at 7 p.m. at CM/HS.