Submitted by Diann Clothier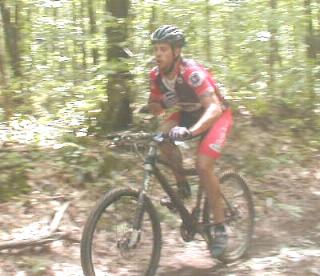 Clay Evans
Steve Thaxton
Team WV/BonJovi ripped through the rocks at the Henry Clay 30K Challenge Sunday at Cooper's Rock State Park. In the 14th WV Mountain Bike Association Point Series Race of the year.
Team WV/BonJovi grabbed 4 at place wins - Clay Evans (Men's Expert), Steve Thaxton (Vet Expert), Andrew Fetty (Junior Sport) and Courtney Dudley (Women's Sport. Mandi Riddle, Women's Expert, took 3rd, Cai Clothier (Jr 14 and under- from Calhoun) took 4th, and Mark Johnson (Men's Sport 25-34) took 5th place.
Two team members were unavailabe to race Sunday. Pro-rider Nick Waite, and Jr. Expert Bryan Fawley were somewhere en-route back to the US after representing the US National Team in Switzerland at the Junior World Mountain Bike Championships. Nick finished in the top 20 on the under 23 class, and Bryan finished 42nd in the under 18 class.
Team WV/BonJovi is in the running for at least 10 Point Series podium spots as the season comes to a close. Next Sunday is the last Series Race (Revenge of the Rattlesnake), and then the Championship Race will take place on September 28th.
Team WV/BonJovi is sponsored by WV Tourism, Worldwide Chiropractic, rock star Jon BonJovi, the Charleston Bicycle Center, and Cannondale.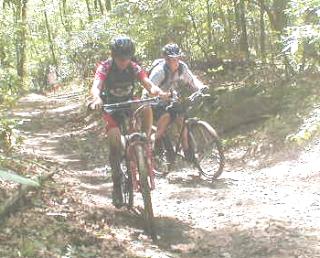 Cai Clothier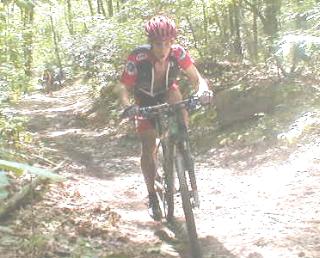 Andrew Fetty