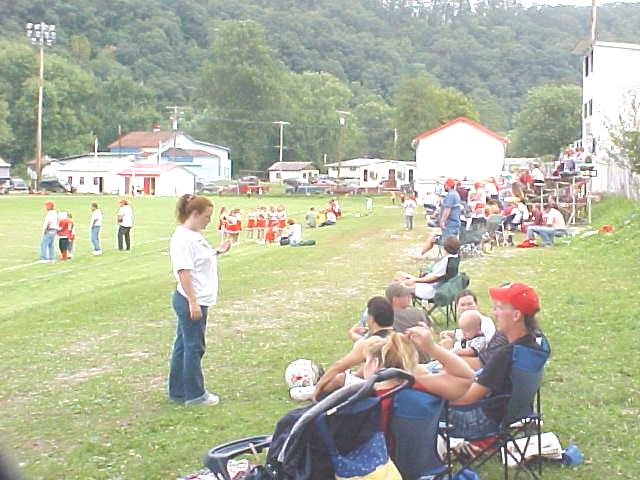 Field shaping up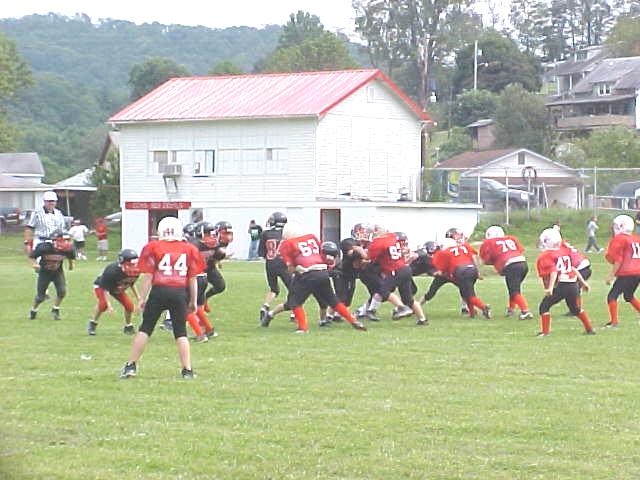 Youth League Football faces Ravenswood Sunday
Wayne Underwood Field is becoming an asset to county citizens.
Volunteers and lots of volunteer hours have already been devoted to upgrading the field, according to committee member Tim Moore. "There's lot more to do, but we have made good progress," he said.
There was plenty of youth league football action Sunday, with the three teams meeting Ravenswood.
Two of the buildings have been re-roofed, and more roofing is planned. "Lots of painting. Lots of painting," said Moore. One of the fields old buildings will soon be moved.
Committee president Jason Nettles said "I lot of people are pitching in on this project. We're really grateful for everyone."
The Calhoun Commission applied for a number of grants this week to upgrade the field, including a $32,000 grant for a walking trail.
Another grant is being submitted to the Sisters of St. Joseph's and Parkersburg Area Community Foundation for new bleachers to seat at least 400 people, a 20' x 40' picnic shelter and twenty picnic tables.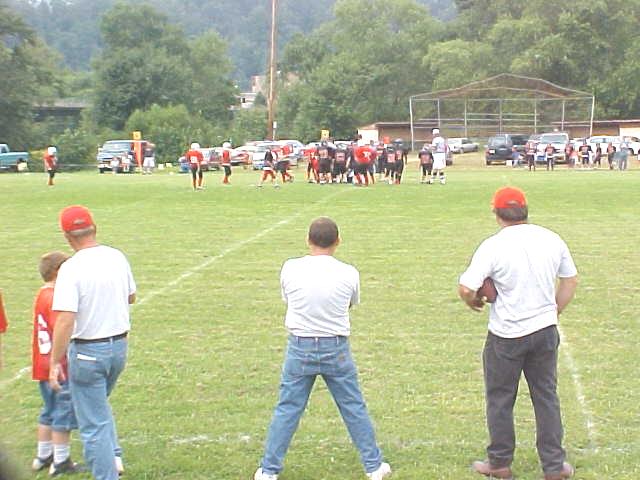 Coaches help the players at Sunday's game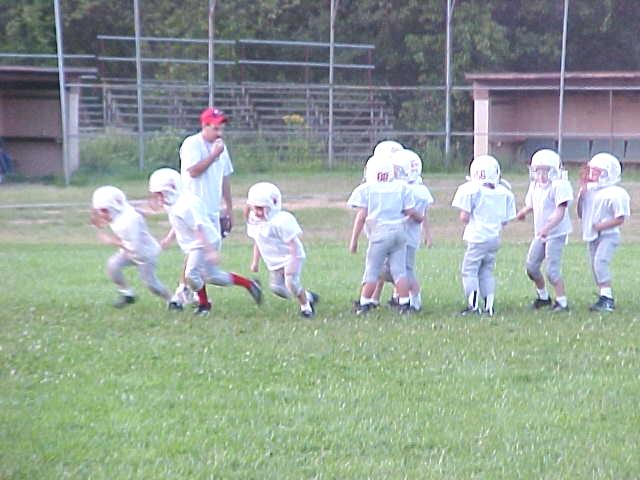 These are the smallest players, giving it a shot
Money is also being requested for improvements to water, electric and sewage problems on the field.
The Calhoun Commission is also planning on requesting the Department of Natural Resources to erect a boat dock along the river front.
The Wayne Underwood Field Committee is always fundraising, most recently with Basket Bingo scheduled for this Saturday at Calhoun Middle/High School and the raffling of a football by autographed by Jeff Hostetler.