Note: Pictures may take a while to load on dial-up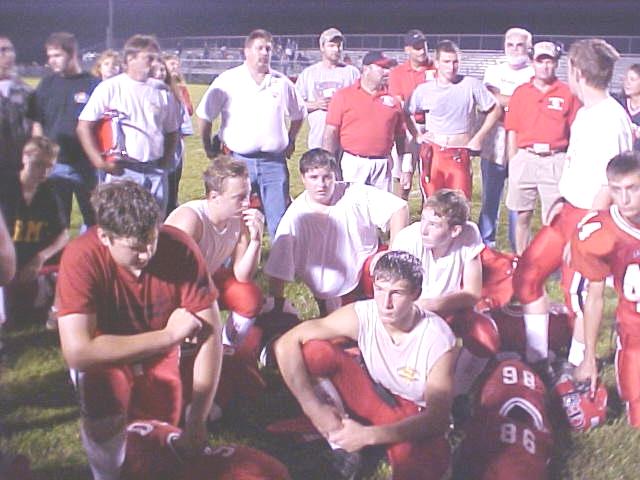 Rehashing game highlights - players, family and supporters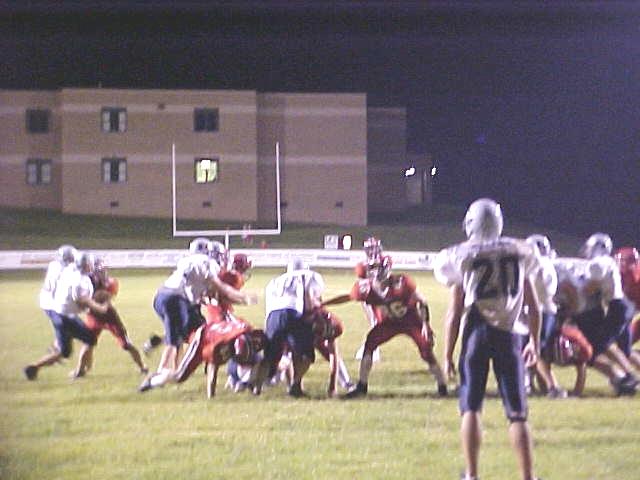 It was a crusher - Calhoun all the way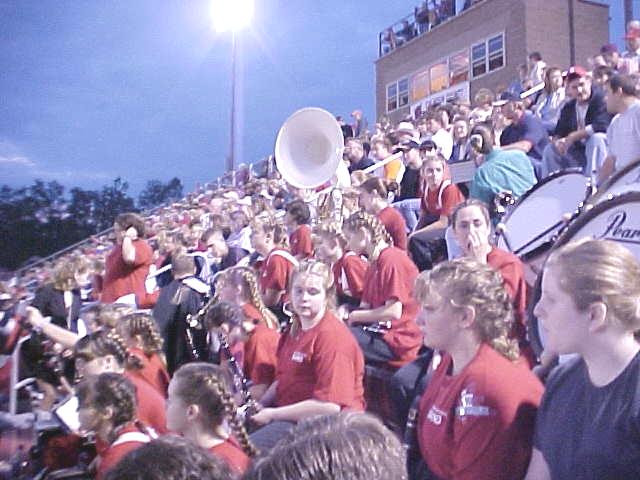 Crowd cheering the Red Devils "like mad"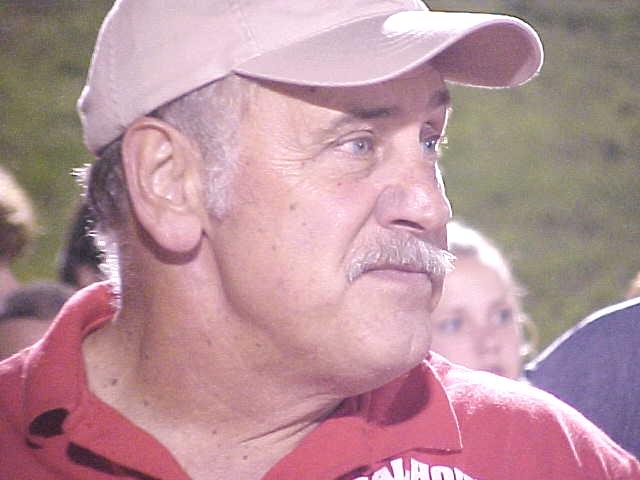 Coach Bucky Stewart is pleased
Sport's Editor Gaylen Duskey said "Calhoun did whatever it wanted, whenever it wanted and as often as it wanted Friday night in handing visiting Ritchie a 50-0 drubbing." (See Herald story 9/6 for the details: Gaylen Duskey)
Eric Metz and Justin Price scored two touchdowns each while Zach Houchin, Paul Goodrich and Justin Whipkey had one. The Red Devils also scored a safety when Dustin Carpenter and Chris Boone tackled a Ritchie runner in the end zone.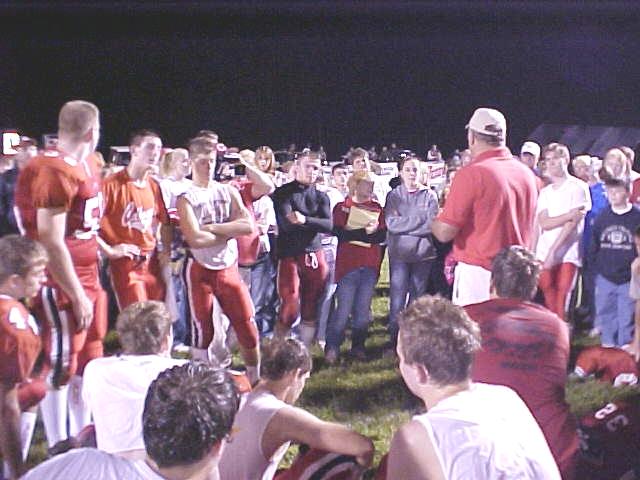 Stewart told his players he was proud of them, giving careful attention to every member of the team's accomplishments. He said "Next Friday will be a much tougher game"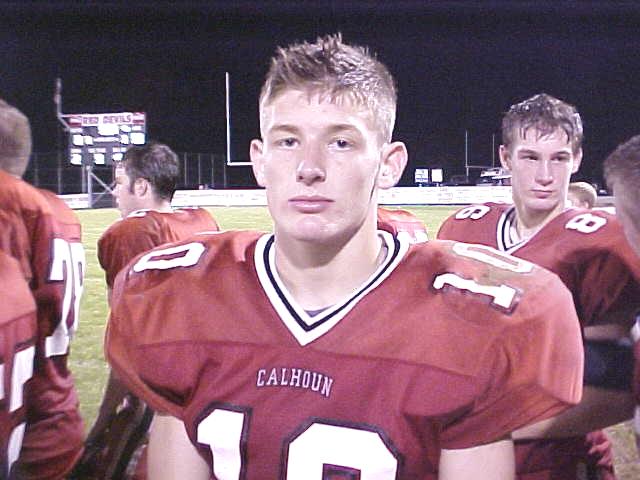 Justin Price takes a few breaths between plays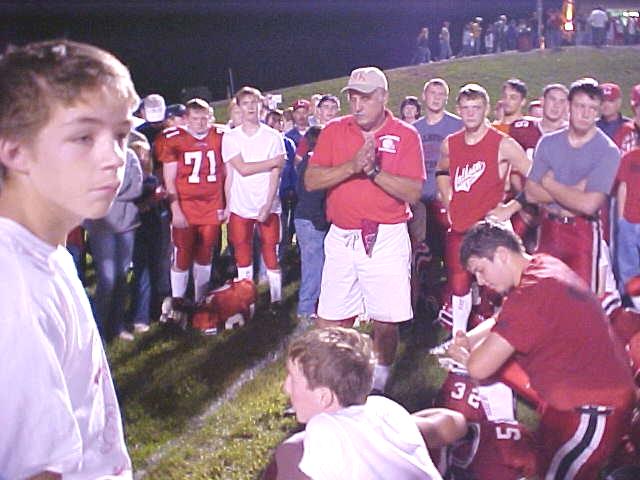 "The Winner's Circle" gives feedback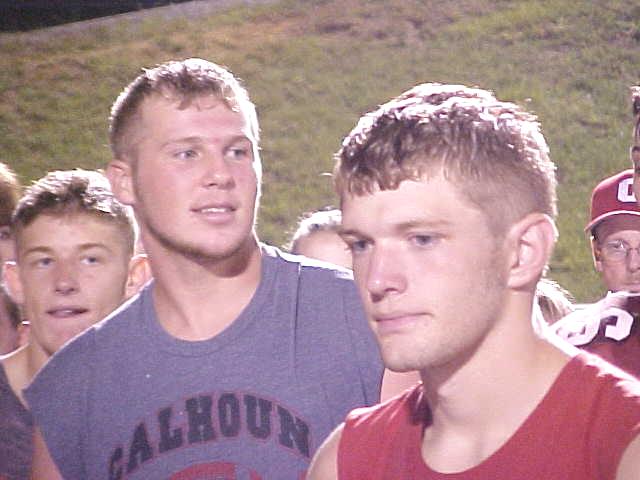 Players have proud smiles
The win lifts Calhoun to 2-0 on the season while Ritchie drops to 0-2. Calhoun is on the road at Doddridge County Friday night. The game can be heard on tape delay on WVRC-FM (104.7) with Toby Wagoner and Gaylen Duskey doing the play by play.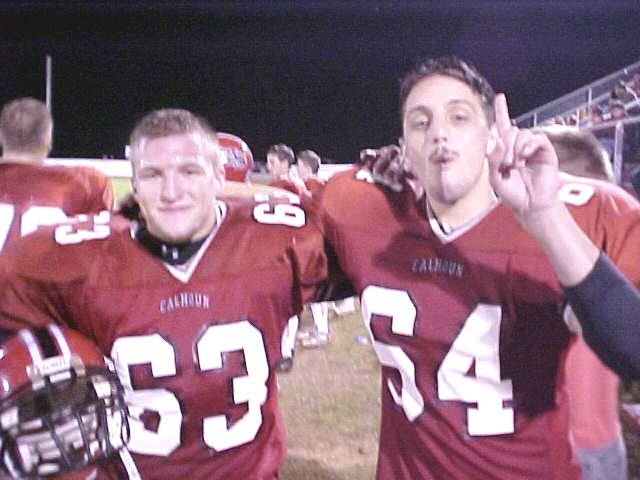 Dustin Carpenter and Chris Boone said "It has been a great game"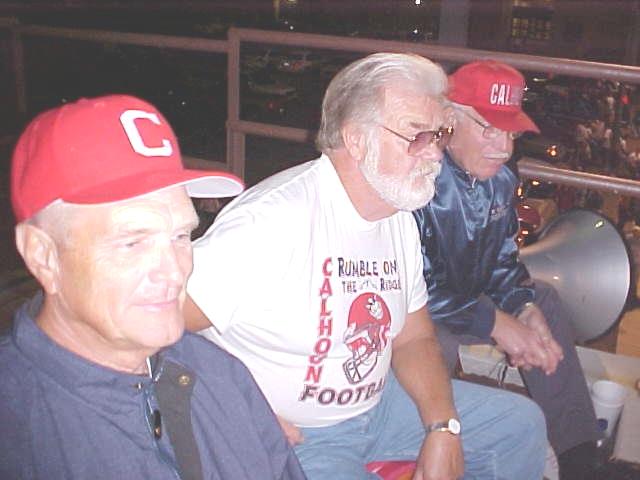 The Three Amigos: Smith, Wright and Johnson cheer'em on from up top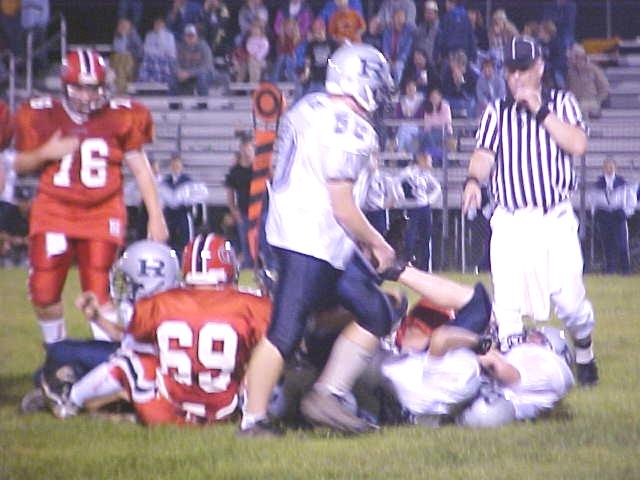 It was a non-stop scoring game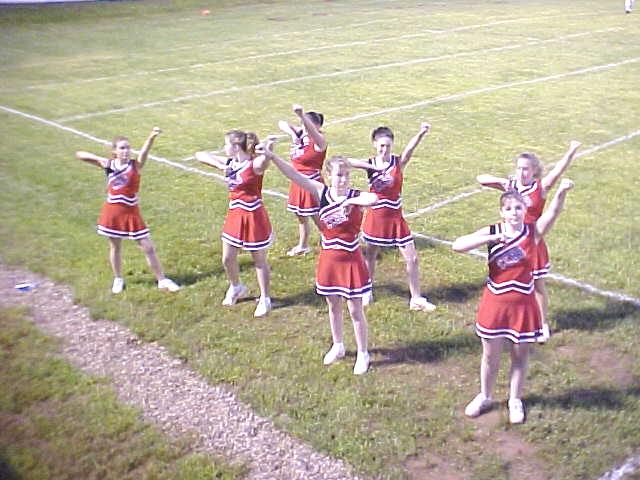 "Devils" cheerleaders keep the crowd roaring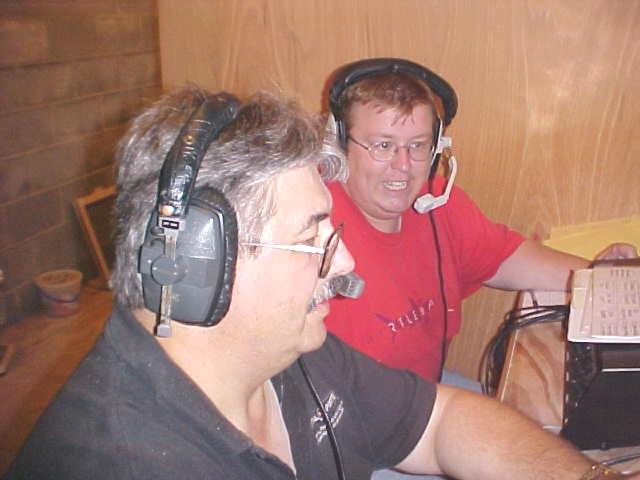 Herald Sports Editor Gaylen Duskey and
WVRC's Toby Wagoner do the play by play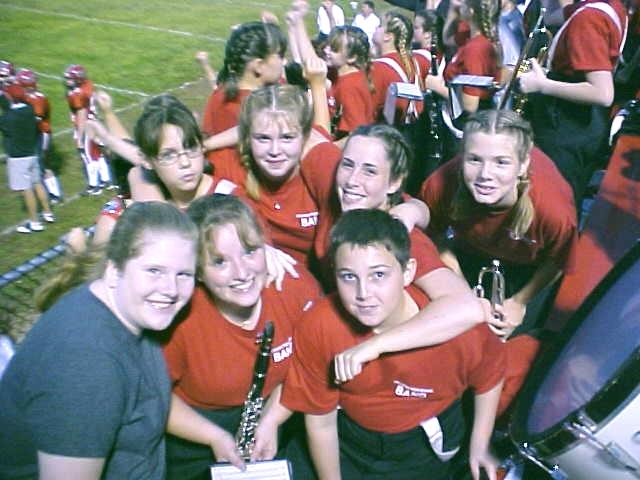 Members of the CHS Red Devil Band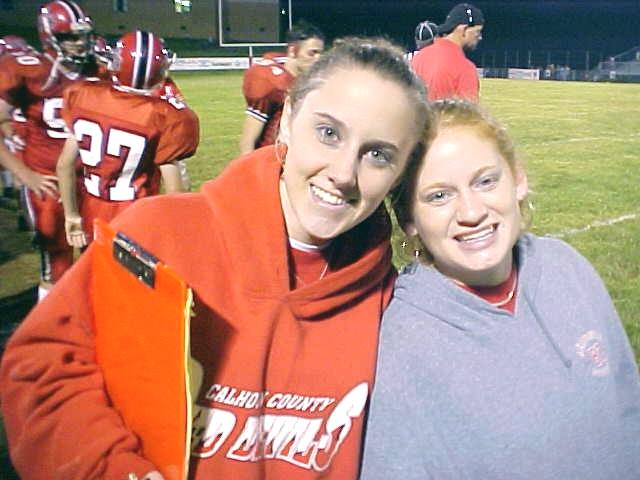 The "Stats Girls" ( L to R) Holly Burch and Katie Hupp