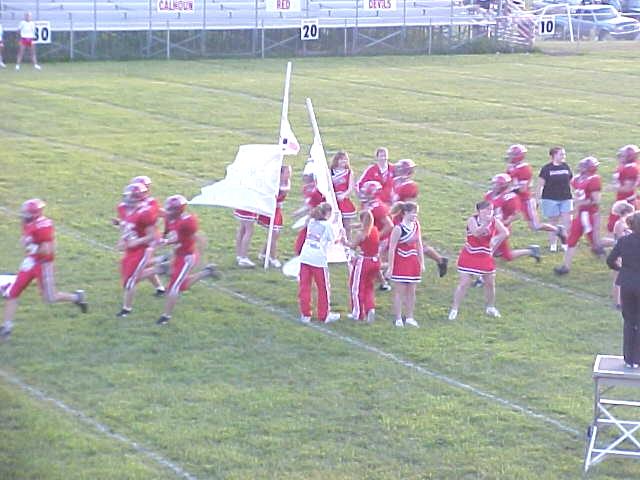 Calhoun Red Devil's crash through the ring for their season opener Friday followed by a wipe-out against Gilmer County 30-0.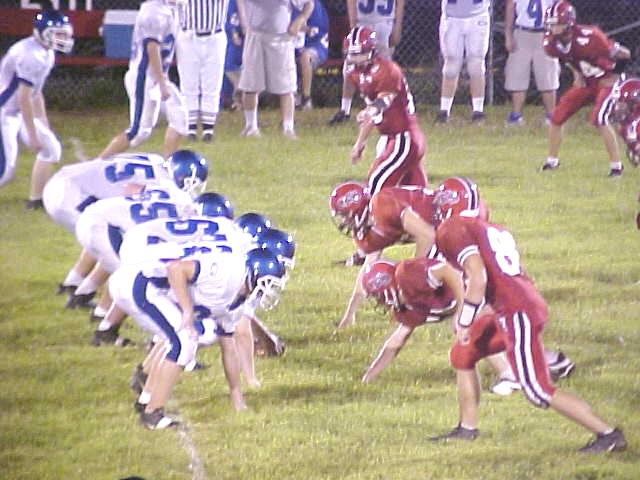 It was Price, Metz, Davis, Lauglin and Houchin that helped the team churn "on all cylinders," said Sports Editor Gaylen Duskey.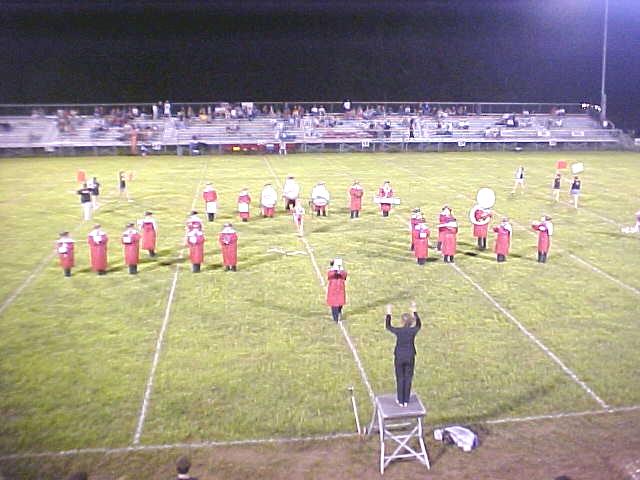 "The best little band" performs at half-time.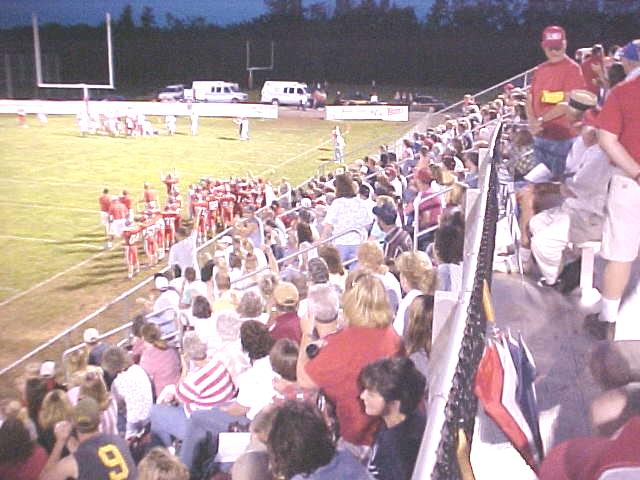 Calhoun fans cheer as the Devils make another TD,
enjoying the game from the new bleacher section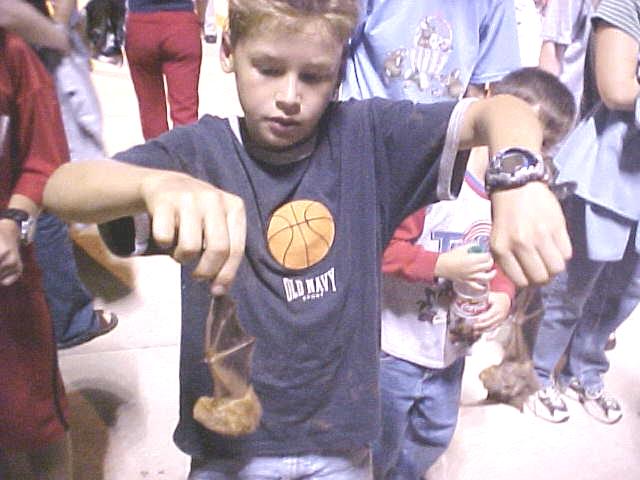 "Bat Boy" got distracted from the game by two bats who fell to the ground.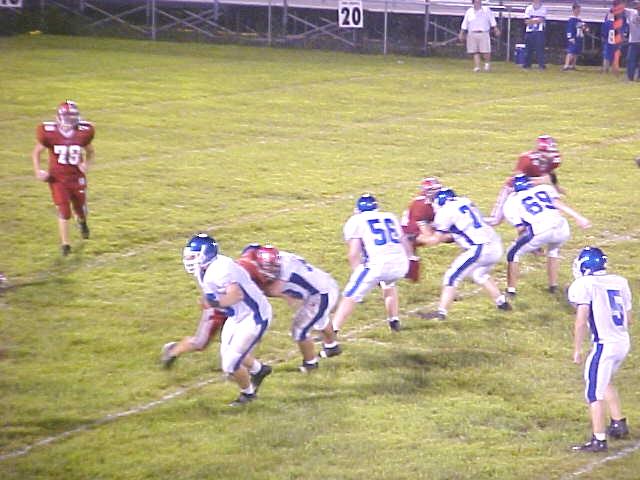 Hey, did he get that pigskin?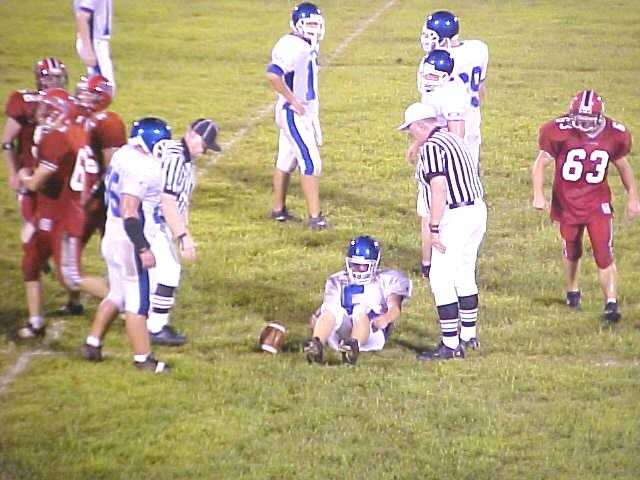 Gilmer player down for a short count.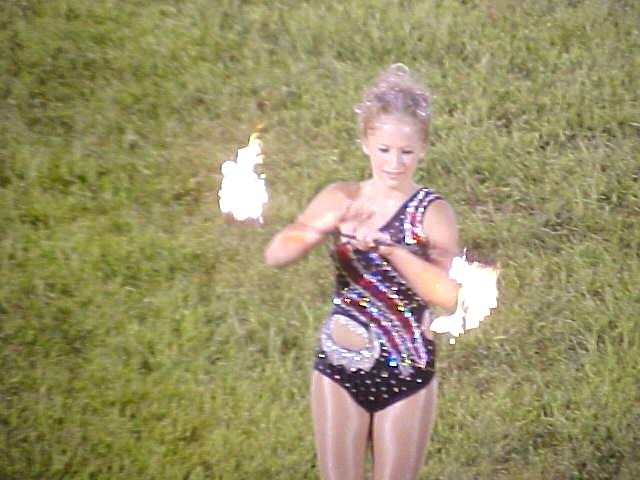 Calhoun majorette produces a ring of fire.
Statistically Calhoun had its way with the Titans. Calhoun had 449 yards total offense with 335 yards rushing and 114 passing while holding Gilmer to 120 yards total offense, according to Gaylen Duskey.