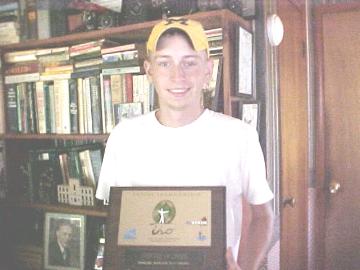 McCormick keeps winning in bow competition
This is one of the best awards I have gotten, so far," said Chris McCormick, 18, of Grantsville, who has been shooting competitive bow since he was about twelve years old. McCormick placed 5th in the 2003 IBO World Championship at Snowshoe this month, where over 3000 shooters came to compete.
McCormick has traveled all over the country to compete, Florida, Pennsylvania, Lake Erie, Georgia and the Carolinas. He has won over 80 trophies and 14 plaques. He shoots with Martin and Mathews bows.
He shoots most of the time with Rick and Cam Nicholas on Pine Creek, who placed fourth and twelfth in the Snowshoe competition.
McCormick shoots at the Nobe Knockbusters, Parsons One-Stop, Gary's Sporting and Pawn and Miller Archery.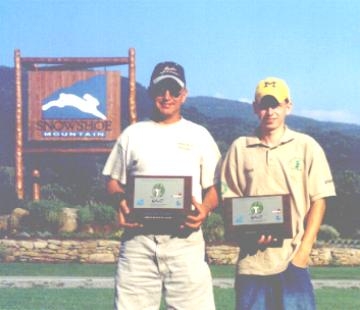 Rick Nicholas (L) and Chris McCormick (R) place in competition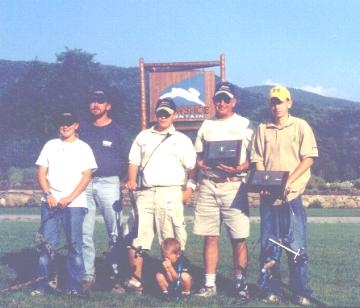 Calhoun bow folks (L to R) Shauna Church, Craig Church, Cam Nicholas, Rick Nicholas and Chris McCormick at Snowshoe
"I always wanted to learn more about it," he said. "It is the best sport I've gotten into. I have made lots of friends."
He is the son of Frank and Sherry McCormick of Grantsville.