Submitted by Brian and Jessica Evans

Calhoun Youth Wrestlers traveled to Robert C. Byrd High School, Clarksburg, Saturday March 10, for the 6th Annual Youth Wrestling Championships of WV.

Wrestlers and results are:

Ages 4 and under: Logan Moore 35 lbs. 2-1 2nd Place; Cody Starcher 55l bs. 0-2 2nd Place

Ages 5 and 6: Caleb Schoolcraft UNL 0-2 3rd Place

Ages 7 and 8: Barrett Evans 50 lbs. 3-1 3rd Place; Justin Yoak 55 lbs. 2-2;Evan Mace 60 lbs. 0-2; Zach Hanshaw 65 lbs. 4-2 5th Place; Aaron Yoak 75 lbs. 2-0 State Champion

Ages 9 and 10: Austin Moore 60 lbs. 1-2 4th Place; Cody Clark 60lbs. 2-1 2nd Place; Michael Richards 75 lbs. 0-2; Chris Mace 105 lbs. 0-2 4th Place

Ages 11 and 12: Eddie Burrows 80 lbs. 0-2 ; Randy Brannon UNL 0-2 4th Place

Ages 13 to 15: Andrew Cummings 102 lbs. 1-1 2nd Place; Justin Ramsey 110 lbs. 1-2 4th Place; Paul Goodrich 116 lbs. 2-0 State Champion

Total teams participating: 46
Number of Wrestlers: 444
Team Points Scored: 54
Tying for 8th with Mason County

Wrestlers, over-all season records:

Boston Evans 4-5, Logan Moore 26-9, Mason Propst 11-16, Darrien McKown 2-10, Tyler Gerwig 2-0, Cody Starcher 8-9, Alexa Richards 1-8, Caleb Schoolcraft 10-16, Barrett Evans 20-9, Justin Yoak 24-25, Evan Mace 10-19, Justin Gerwig 19-11, Zach Hanshaw 18-17, Ben Laughlin 1-16, Aaron Yoak 27-14, Cody Clark 21-13, Austin Moore 15-19, Chris Mace 8-15, Seth Jarvis 5-11, Eddie Burrows 20-22 (includes Middle School record), Kevin Richards 0-14, Randy Brannon 8-20, Andrew Cummings 34-14 (includes Middle School record), Justin Ramsey 6-18, Paul Goodrich 37-13 (includes Middle School record).

Total Team Trophies: 5 (1-1st, 1-2nd, 1-3rd, 2-4th's)
Total Tournament Entered: 13

The coaches and parents would like to congratulate all the wrestlers on the Calhoun Youth Wrestling Team for a fun, winning and great wrestling season. See ya next season!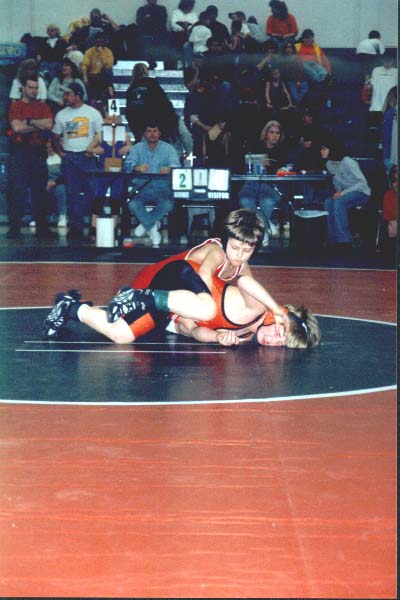 Caleb Schoolcraft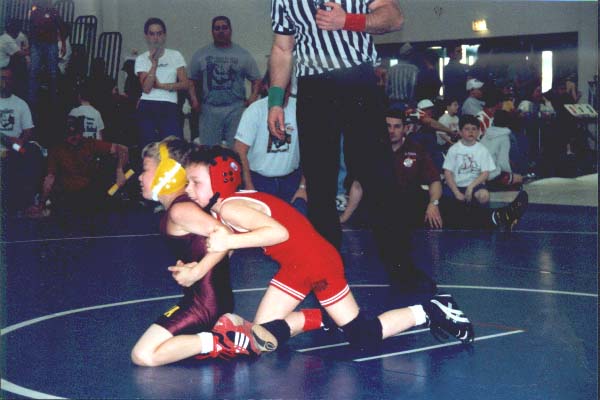 Barrett Evans
Austin Moore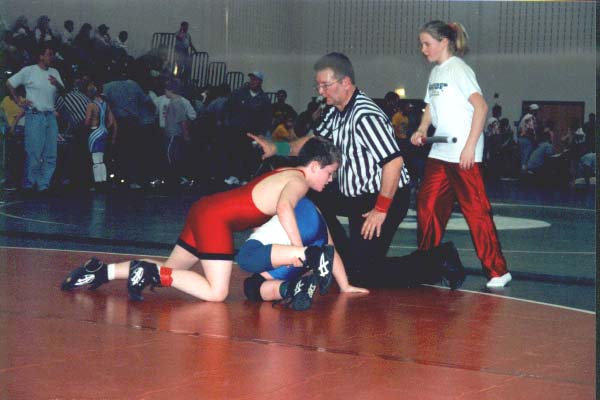 Chris Mace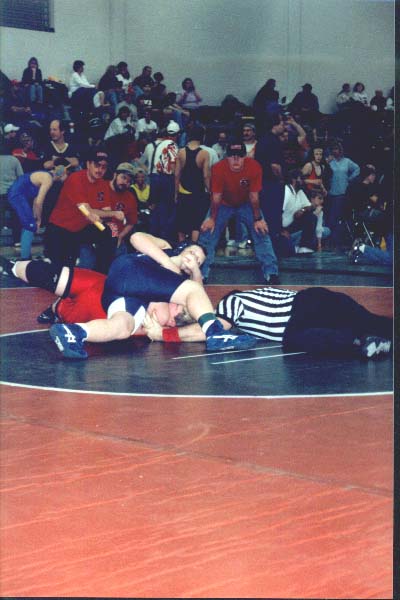 Randy Brannon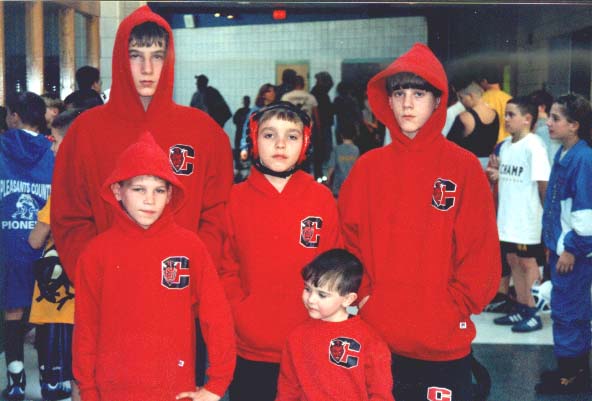 Front, Cody Clark and Logan Moore. Back, Paul Goodrich, Aaron Yoak and Andrew Cummings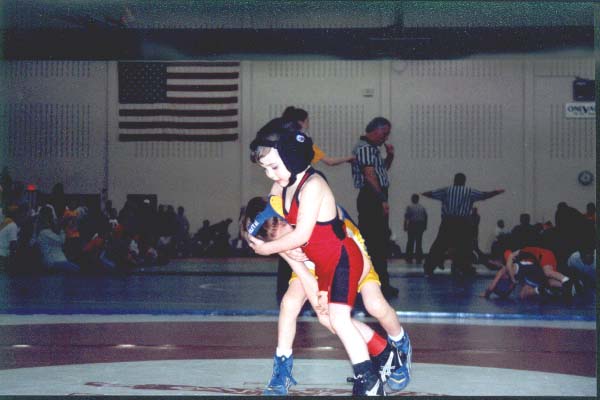 Logan Moore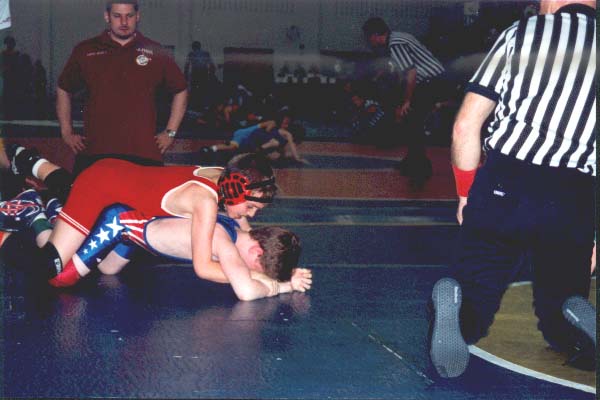 Aaron Yoak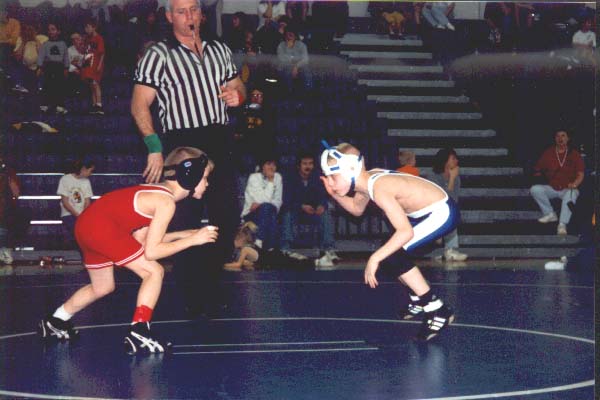 Cody Clark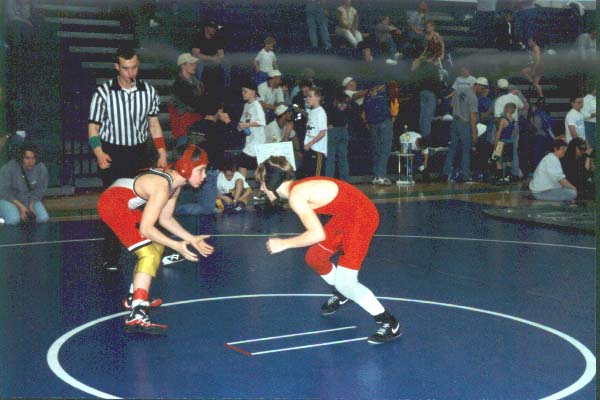 Andrew Cummings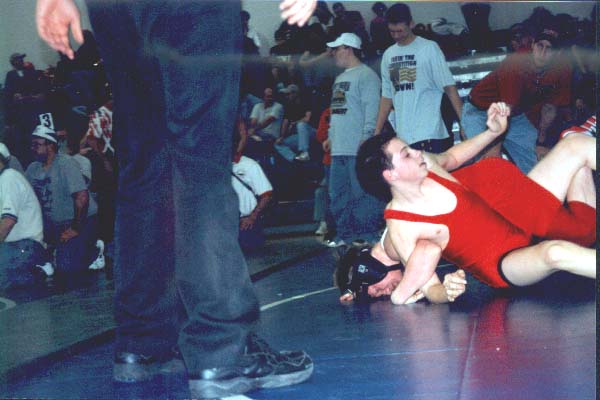 Justin Ramsey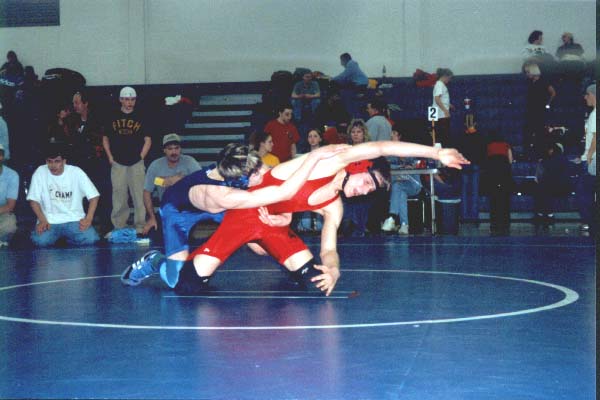 Paul Goodrich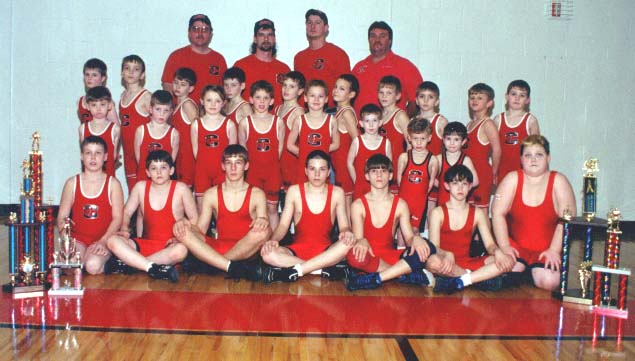 Front (L-R) Kevin Richards, Chris Mace, Paul Goodrich, Justin Ramsey, Andrew Cummings, Eddie Burrows, Randy Brannon; 2nd. row, Tyler Gerwig, Cody Starcher, Alexa Richards, Evan Mace, Barrett Evans, Mason Propst, Boston Evans, Logan Moore; 3rd. row, Michael Richards, Aaron Yoak, Justin gerwig, Seth Jarvis, Ben Laughlin, Zach Hanshaw, Cody Clark, Justin Yoak, Caleb Schoolcraft, Austin Moore; 4th. row, Coaches, Rex Yoak, Charlie Richards, Brian Evans, Paul Goodrich, absent Darrien McKown and Coach D.L.Mckown.