Submitted by Donnie Price

Photos courtesy of Rick Brewer

Calhoun High School's Wrestling team fared well at the State Wrestling Tournament, February 22-23-24

The team placed 4th over all in class AA. Chris Morris won the 119lb. class. Others placing in the top six were, Ray Burge 4th, Denny Cottrill 5th, Jeremy Laughlin 5th, Eric Metz 6th, Casey Stewart 6th.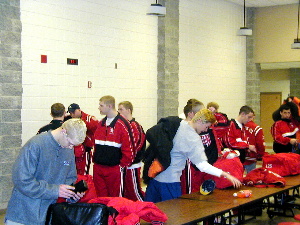 CCHS Wrestling Team prepares for departure to Tourney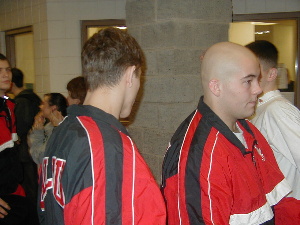 Jason Valdez and Jeremy Laughlin talk with fellow students before departure.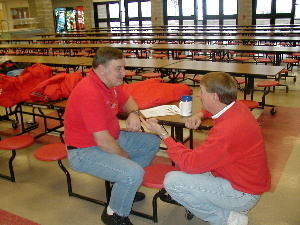 Coaches Stewart and Stump prepare for tournament weekend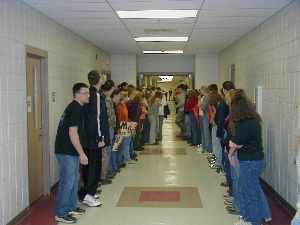 Student body lines-up for an enthusiastic send-off of wrestling team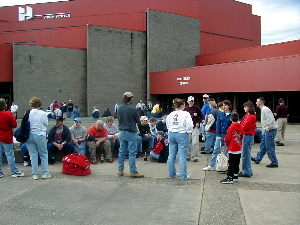 Fans waiting to enter Huntington Civic Center for Saturday night finals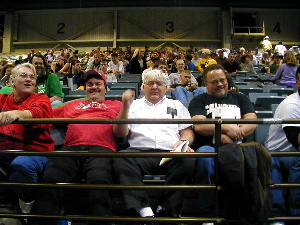 "The Dog Pound" (L-R) Elaine Wolverton, Paul Goodrich, Dewayne "boozie" Wolverton and Donny Nichols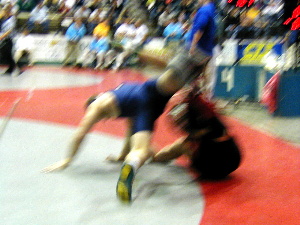 Casey Stewart battling it out for his 6th. place win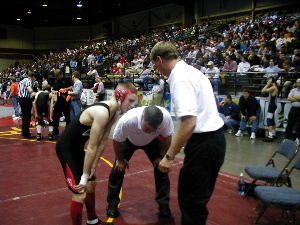 Coaches Stewart and Stump give jared Brewer advice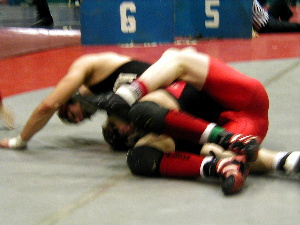 Denny Cottrill with a win in the 1st. round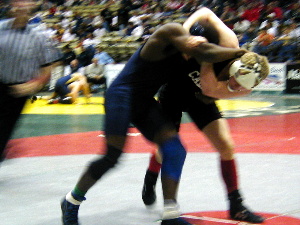 Ray Burge grappling for 4th. place