By Jack Cawthon
Barbecuerun@aol.com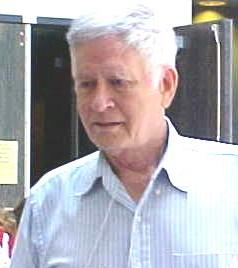 I learned in journalism classes, or maybe it was physical sciences, as all those college courses sort of merged for me, that a news story should always have reliable sources, preferably if it involves scandal.
However, I have found that my better stories have always been based upon unreliable sources. But to be extra careful, I always try to obtain at least two unreliable ones, which I believe constitutes about as much credibility as you who read this stuff expect from me.
In that vein, or vain, as the case may be, I've come to rely upon Burvil, down in Big Puf, who will attest to anything, provided I slip him a couple of dollars. Oh, I know, Danny Druther and Jennings Peters would scowl at this practice, but look at the tabloids and just see what "checkbook" journalism can provide. If I have a particularly juicy story and need two sources I can always gain more credence by quoting Arley Cleeter, provided I take a case of books to him for his heating stove.
I knew I was beyond my scope of competence recently when a story appeared in newspapers about some ill treatment received in a bowl in Charlotte. I hardly know a soup bowl from a salad bowl, but when I presented the issue to Burvil he immediately knew what the hoopla was all about. It was a "tar bole," he said. I have heard of tar pits, but it took Arley Cleeter, an outsider, I'm ashamed to admit, to translate for me and clarify that Burvil was talking about a "Tire Bowl" which pitted the football team from the university in Morgantown against one from Virginia.
At once I could see the root of another "Great Unpleasantness," which those states choosing Jefferson Davis as their president insist on calling one of the bloodiest wars ever fought among relatives.
From reading newspaper accounts I determined that something mighty unpleasant happened to the folks "beyond the mountains," as we once were known. Upon further research, again fostered by college matriculation (I learned a lot of big words also, but not necessarily the meanings), I learned that the score at the end of the game was about as unpleasant as anyone might imagine, but this wasn't the half of it, but the half of the game was.
Then, lo, as it is said in the Good Book, Burvil told me he had attended the game and could explain what it all was about. I offered him the usual two dollars, but he declined, saying that he couldn't take money "fer the truth," and that he wanted to set the "bob back on plumb." (I didn't want to trouble Arley for another interpretation, as it was rather embarrassing for someone like me to stray so far from my roots, and I cursed college for ruining my vernacular.)
Burvil said he had saved his money from working fast food, which in Big Puf consists of beans and cornbread prepared in a microwave at McDaniel's, an emporium with fallen arches, owned by Chuck McDaniel from over on Blue Tick, and had attended the game by hitchhiking to Charlotte. I asked him about the halftime show and how it had affected him by its traumatic humiliation. "Say what?" he replied. I rephrased and said, "How did them fellers poke fun at us'uns," proud of my ability to talk good for a change.
Burvil said nobody poked fun at us! He explained that at halftime they brought out the "purtiest little thang" he had ever seen, with pig tails and dressed in her Sunday-go-to-meeting clothes of clean overalls. They paraded her around and then began to marry her off to a classy feller who looked like he had never hoed a row of corn in his life. Then, everything stopped, and this fancy gal, who looked like she had never slopped a hog in her life, came out and grabbed the feller and the poor little pig-tailed girl was shoved out.
Burvil said he felt so sorry for the "pore little biddy" that he almost ran out and grabbed her by those pig tails and dragged her back to Big Puf to be "his woman." I told him to watch his mouth, as there are feminists who wander through here from time to time just looking for an excuse to cut off my column.
I must admit that Burvil's is a different viewpoint from what you might have read in the newspapers, and that is the advantage for you to read this column as you may not always get the rest of the story, but you may get enough to rest for a fresh breath of air.
But, true to form, much of the populace of this great state felt insulted for some reason, and when that happens, to the delight of editors, readers, and n'er-do-wells everywhere, they take to pen and paper and prove that we probably deserved whatever happened at halftime.
As I see it, we should never have competed with our betters, which they have to be coming from the Mother State. Just think: What if we had beaten them? The "Great Disagreement" was bad enough, but to be beaten by "those people" from the back country might have left them traumatized never to fully recover.
I feel that OUR greatest mistake was made, not in some silly football match, but in 1863 when we split with our Mother. Today, we wouldn't be facing a deficit of our own, but could depend on an allowance from a deep pocket, we wouldn't have that disgraceful pack of legislators now in Charleston, and we wouldn't have to give geography lessons every time we tell someone we are from "West" Virginia.
But there was a another nagging question in my mind, and I knew Burvil was just the person to answer it truthfully. "What do you think of paying a coach 700 thou a year for seven years, especially after we lost." ( And, I must admit, I have never heard the "liberals" who whine and moan about the company executives who receive "obscene" salaries and who begrudge a former bandmaster an adjustment of a measly $175,000, comment on this matter.)
Burvil didn't hedge a bit. "Hey," he said, "He told us up front his name was Rich."