Fifty shooters competed in the Nobe Nockbusters Archery Club shoot yesterday for trophies in seven categories. Winds whipped across the club's site yesterday afternoon making the shoot difficult, but the shooters kept with the task. The club has twelve events this year, according to President Howard Williams.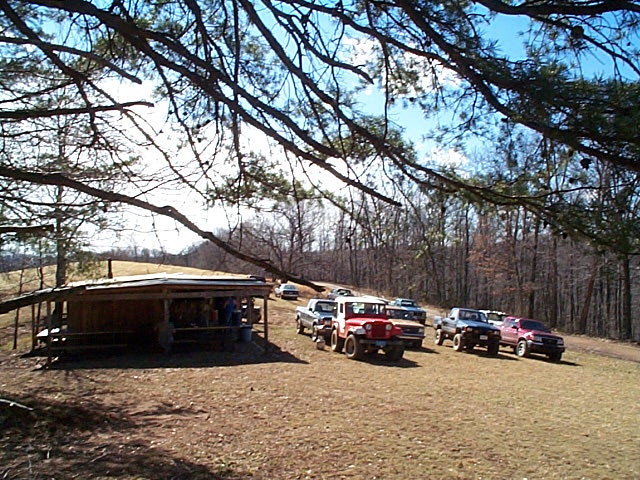 3-D shooting range at Nobe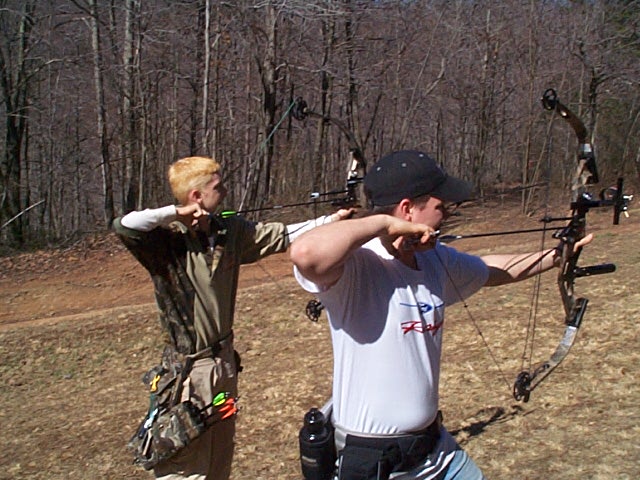 Chris McCormick (L) and Ben Wood compete (R)

The Nockbusters have been organized since 1978, but also allows non-members to compete.

The following winners were posted yesterday on the clubs 3-D range which has thirty targets:

MALE BOW HUNTER RELEASE: 1st place, Mark Downs 252; 2nd place, Jim Price 250; 3rd place, Tony Starcher 236.

BOW HUNTER CLASS: 1st place, Gearld Sampson 268; 2nd place, Doug Yoak 267; 3rd place, Frank McCormick 267.

YOUTH CLASS: 1st place, Chris McCormick 264; 2nd place, Ben Wood 257; 3rd place, Chad Yoak 223.

WOMEN'S CLASS: 1st place, Debbie Wagoner 186; 2nd place, Stacy Buckannon 164; 3rd place, Donna Yoak.

MALE BOW HUNTER O: 1st place, Tony McCumbers 283; 2nd place, Bill McCumbers 281; 3rd place, Kevin Miller 264.

RECURVE CLASS: 1st place, Steve Cain 248; 2nd place, Al Hazen 231; 3rd place, Howard Williams 178.

CUB CLASS: 1st place, Drew Williams 219.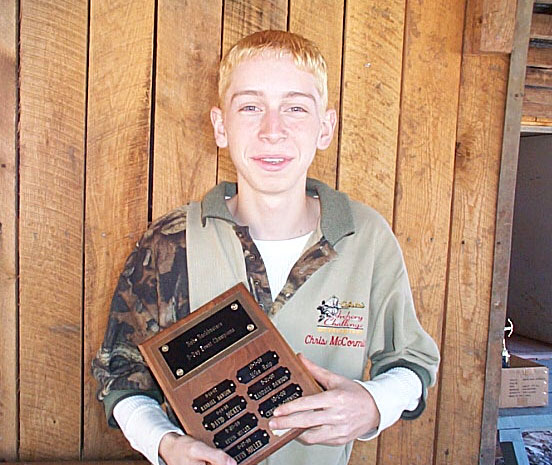 McCormick was 2000 champ

A Nockbuster member Chris McCormick just returned from Gainesville, Florida where he came in 17th in the young adult class in the ASA Program Tour. Young McCormick was the champion winner in the clubs three event shoot in 2000.

Other three-event Nockbuster winners:

1997 - Randall Dawson
1998 - David Dickey
1998 - Kevin Miller
1999 - Kevin Miller
1999 - Mike Reip
2000 - Randall Dawson
2000 - Chris McCormick

Shoots are scheduled for March 18, April 1, April 22, May 19-20 three event shoot, June 17 "Tough Man," July 22 club members, August 5, September 9, September 22-23 three event shoot and picnic. For information call Howard Williams 304-354-7462.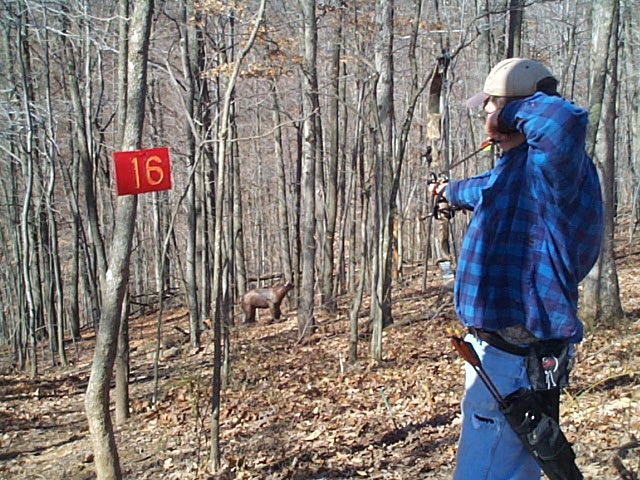 Range has 30 targets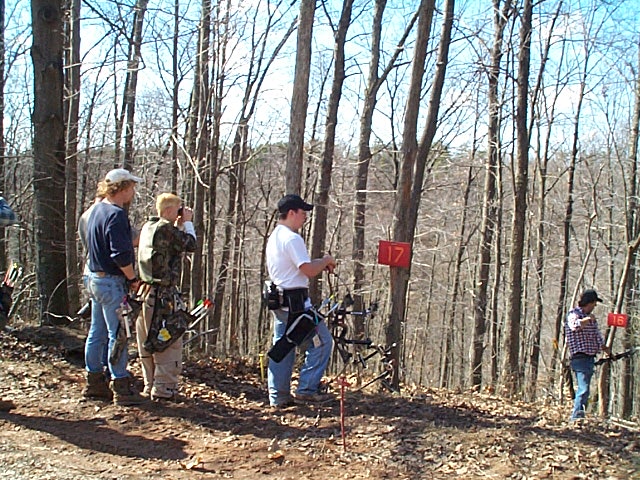 Wind challenges shooters