By Bob Weaver

Calhoun's 2016 crop of candidates running for county offices have been highly energized, with the primary election quickly approaching.

The sign wars have stretched from one end of the county to the other, a pretty expensive investment for most candidates.

Perhaps the most energized and competitive race is for sheriff, with five candidates in contention.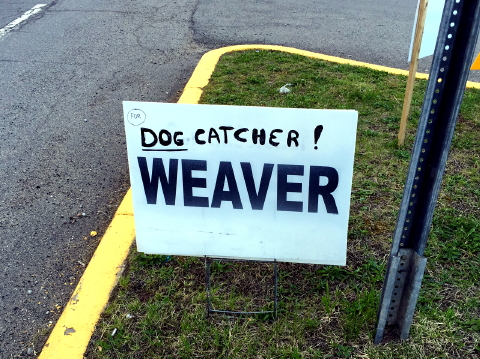 Virtually every time I've run for county commission, fanciful things have happened with signs, the last cycle over two hundred were taken down in one night. In addition the editing of signs, sometimes with some creativity, and other times just plain nasty.
The most recent is the whiting-out "For Commissioner" and writing in "For Dog Catcher" of one my signs on an island in the middle of Grantsville.
The good news for candidates, most with a first time experience, the primary will soon be here.