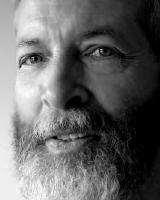 By Tony Russell
taorivertony@gmail.com

Four of us got there early for choir practice--Shirley, Mabel, Serena, and myself--and while we were waiting we fell to griping about our husbands, something that's been known to happen when a group of women get together.

"I could just strangle Andy," Shirley said. "His blood pressure keeps going up and up. It was 165 over something last month, and the doctor told him he really needed to lose weight, change his diet, and get some exercise. I'm scared to death he's going to have a heart attack. But Andy just shrugs it off. He says your blood pressure is either going up or down at any point in time, so it really is not a big deal."

To finish reading this column, to see earlier "Of Principalities and Powers" columns, or to post a comment, click on this link ofprincipalitiesandpowers I'd appreciate hearing from you about the columns. You can post a comment below the column on the website, or you can e-mail me directly at taorivertony@gmail.com

If you like a column, consider posting a link on Facebook, your own blog, or any other social media you might use. Your help in reaching more readers would be welcome.