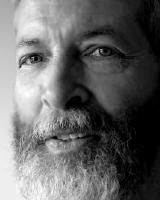 By Tony Russell
taorivertony@gmail.com

We were about ready to get started with our book group when the doorbell rang again. "Pardon me," I told the others, and hurried to the door. When I opened it, I stood there for a minute, unable to recognize the person standing there.

"Well, aren't you going to let me in?" came a plaintive voice.

"Liz!" I exclaimed. "I couldn't figure out who you were! What's with the dark glasses and the head scarf and turned-up collar? Are you on the lam from the cops?"

"It's not funny," she said, as I took her coat and hung it up. "How would you feel if you were a Republican nowadays?"

To finish reading this column, to see earlier "Of Principalities and Powers" columns, or to post a comment, click on this link ofprincipalitiesandpowers I'd appreciate hearing from you about the columns. You can post a comment below the column on the website, or you can e-mail me directly at taorivertony@gmail.com

If you like a column, consider posting a link on Facebook, your own blog, or any other social media you might use. Your help in reaching more readers would be welcome.