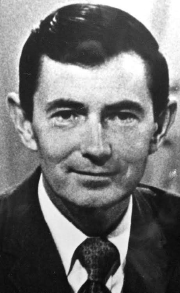 Longtime WV and national newspaper and TV newsman Neil Boggs, before he passed at age 86 in New Mexico, created news himself.

A veteran of the Korean War, Boggs spoke out about his inability to obtain an appointment with a physician at a New Mexico VA medical facility.

Boggs said it would be the kind of story he would have delivered as a journalist, but in his case, the VA problems directly affected his personal health.

A native of Clay County, Boggs was a prizewinning Charleston Gazette writer in the 1950s and then switched to WCHS-TV and later to WSAZ-TV.

He rose in the NBC ranks, hosted the network's weekly "Meet the Press" show for several years and was later a University of New Mexico journalism professor.

Riddled by various ailments, he was frustrated because he couldn't badger the Veterans Administration to schedule a doctor appointment for him.

The Albuquerque Journal said Boggs called the VA repeatedly for six months, but never got to see a physician.

"I've been trying for month after month after month," he said. "At one point I jokingly said [to a VA clerk], 'I guess I have to wait until enough people die'" before an appointment opening becomes available.

He was the son of Cecil and Rhoda Boggs of Clay, his brothers, Warren and Clifford and sister, Joyce Chalmers.