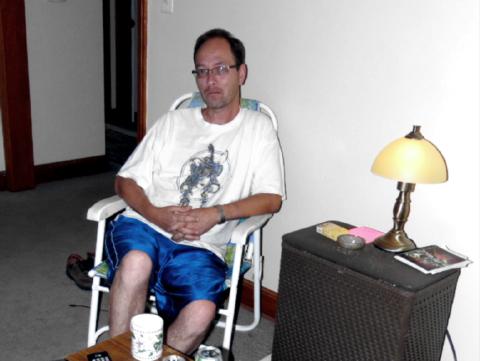 Homeless vet Wood suffers serious disabilities
42-year-old Keith Wood, a US Army veteran, was recently rapid re-housed housing by SSVF after sleeping in a car for three months, not his first homeless experience.
Wood has multiple health problems, from PTSD to a heart condition and emphysema, and is under constant medical supervision.
"My family knows problems well, my mother put me out of the house when I was 12, because of the man she was living with," Wood said. "I learned homelessness early."
He has been recovering from alcoholism for three years.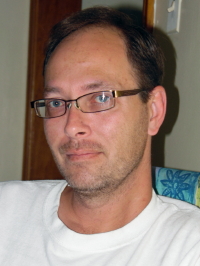 Wood (right) said because of his disabilities, he has had a difficult time making a living.
"This last time homeless, I was at my wits end, no where to go, no where to turn. I was giving up, when someone told me about the SSVF program."
"Unless I find an income, I could be homeless again," he said.
The Supportive Services for Veteran's Families [SSVF] program in Huntington, which also serves several West Virginia counties, is designed to lift very low-income veteran families out of homelessness and into stable permanent housing. Through this program Southwestern Community Action and their SSVF program provides comprehensive assistance in the areas of case management, outreach, temporary financial assistance, and referrals to help in obtaining VA benefits.