By Jack Cawthon
Ccatharsis@aol.com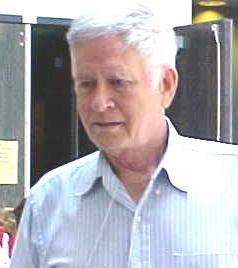 Once again I found myself traveling down to Big Puf for the annual Big Bucks meeting of the Big Puf Mountain Hunting and Drinking Club. ("We're always hunting a drink"!) You may wonder why an admitted non-hunter is always associating with so many hunting activities. The answer is simple: I strive to be a REAL man!
After my wimpy, sissy, cry baby, overly sensitive book-loving early days in school, when all the girls made fun of me as they went for the all-American jocks, I was determined to change my ways. Little did I know that years later the feminists would cherish and adore the softer side of masculinity. This has been the story of my life. I learn to play the game and then someone changes the rules.
Call it the torment of childhood, whatever, all I know is that a man is supposed to do what a man is supposed to do, and I gravitated to the life of the death of furry animals, as I realized that this activity once separated us vicious carnivores from the weakling vegans on the survival tree. However, one day organic gardening and the Rodale Press would come to the aid of the weaker sect in their search for nutrition, and the existence of the Big Mac crowd may become seriously threatened if the lawsuits regarding obesity are upheld in court.
But back to raw nature. Burvil had invited me to the hunting club meeting to hear another distinguished speaker, this year G. D. (Issy) Hack, said to be a consultant to the DNR in compiling the Sunday hunting legislation. Issy had been on Bill Clinton's speech writing team and is the one person reportedly who came up with Clinton's question of the definition of "is," hence the nickname Issy.
I knew that an explanation of why I never shouldered a rifle and entered the woods would be needed at some point, else these he-men who strike fear in animals and each other with too many unwise shots, both rifle and bottle, might question why I liked hanging around all-male gatherings. That, if not promptly and properly explained, might revive my old schoolyard taunts.
However, I had learned that when questioned about my non-participation in the hunt to look away, blink my eyes, and mutter about seeing "too much bloodshed," then move away with a limp that grew progressively worse as the season wore on. Soon, the rumor was circulating that I had been in a long ago forgotten war across the waters and been severely wounded both mentally and physically.
Truth be known, the only war I ever experienced was Lyndon Johnson's war on poverty. When I saw the charge of all those soldiers bearing buckets of cash for the poor people of Appalachia I promptly laid down my arms and held out my hands. I was treated kindly as a :POW (Paid on Whim), federalized and subsidized. But little did the Johnson warriors know that at the same time I was conducting an active Fifth Column movement of treason, as I continued to vote Republican.
When I arrived at the Big Puf clubhouse I saw a group of men around Crazy Ted, who for years has maintained that through a loophole in the DNR hunting regulations, that he has the right to hunt with an automatic rifle.(He called it the AK-47 clause.) Ted has always "harvested" more deer each year than all the semi trucks combined have road harvested.
Members were patting Ted on the back and congratulating him, which was highly unusual as most hunters preferred to keep a wide berth of him, several miles if possible during the hunting season. The rumor was making the rounds that Ted was at last vindicated in that the DNR, in another effort to control and out of control deer herd, was permitting the use of automatics, if proper stamps were purchased in a bulk form that made the post office look trifling.
When it came time to assemble for the meeting, Okey Hanshaw, club president who carried a .357 Magnum to back up Roberts Rules of Order, gave the nod to Ted to bring the meeting to order. He did so by firing off a round into the ceiling. At that, the featured speaker stood there looking perplexed amidst the fallen Celotex.
Hack began by saying that Clinton had never had sex with that woman, but was reminded that his topic today was to be hunting. He smiled wanly and replied that was what he had had in mind because his past employer was always hunting. Arley Cleeter, always the intellectual, called out to ask if that was what presidential privilege meant, but was hooted down.
I didn't learn much from all this confusion except that Hack seemed to dispel rumors that the DNR had recruited a Death Squad fitted out on Humvees and high-powered ATVs which went out at night to run down any deer in their path and which was supposedly funded by an insurance consortium.
Monday, opening day of deer season, will find me where the real men go forth, but I'm not disclosing my location as the Little Woman (5 ft., 2 ins.) says that the best bargains are to be found there. If you see a tall, funny-looking, old vet limping toward the checkout don't ram him with a shopping cart. I have been told by the same Little Woman (5 ft., 2ins.) that REAL men go shopping with their wives and show their manhood by exhausting both themselves and their veteran's pensions.