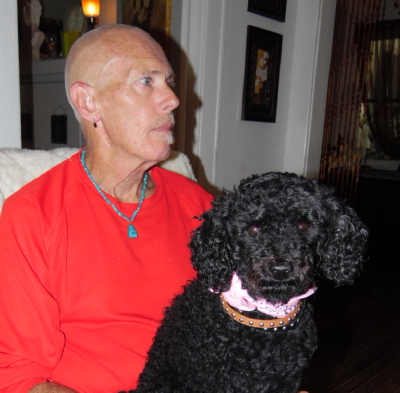 Akers displaced by building condemnation
"I think it is a disgrace in the USA to have two words together - homeless and veterans, said 59-year-old Huntington resident Frank Akers.
Akers found himself homeless when the building in which he had resided was condemned by the health department.
"I had no money to start over to get housing," he said.
"Never in my wildest dreams did I think I would be homeless, finding myself sleeping on the porches of condemned houses. No place to turn on the electric or flush the commode."
Akers, a gay man and Navy veteran, said his life has been riddled with humbling experiences, being an earlier military veteran when being gay was considered a mental illness and was illegal.
"But being homeless and no place to go was very humbling," he said.
Akers said SSVF provided a rapid response to get him housing.
"Sometimes it requires some humility to ask for help," he concluded.
The Supportive Services for Veteran's Families (SSVF) program in Huntington, which also serves several West Virginia counties, is designed to lift very low-income veteran families out of homelessness and into stable permanent housing.
Through this program Southwestern Community Action and their SSVF program provides comprehensive assistance in the areas of case management, outreach, temporary financial assistance, and referrals to help in obtaining VA benefits.